4 Ways to Love the Trails This Valentine's Day
Authored By: The Circuit Trails | February 14, 2018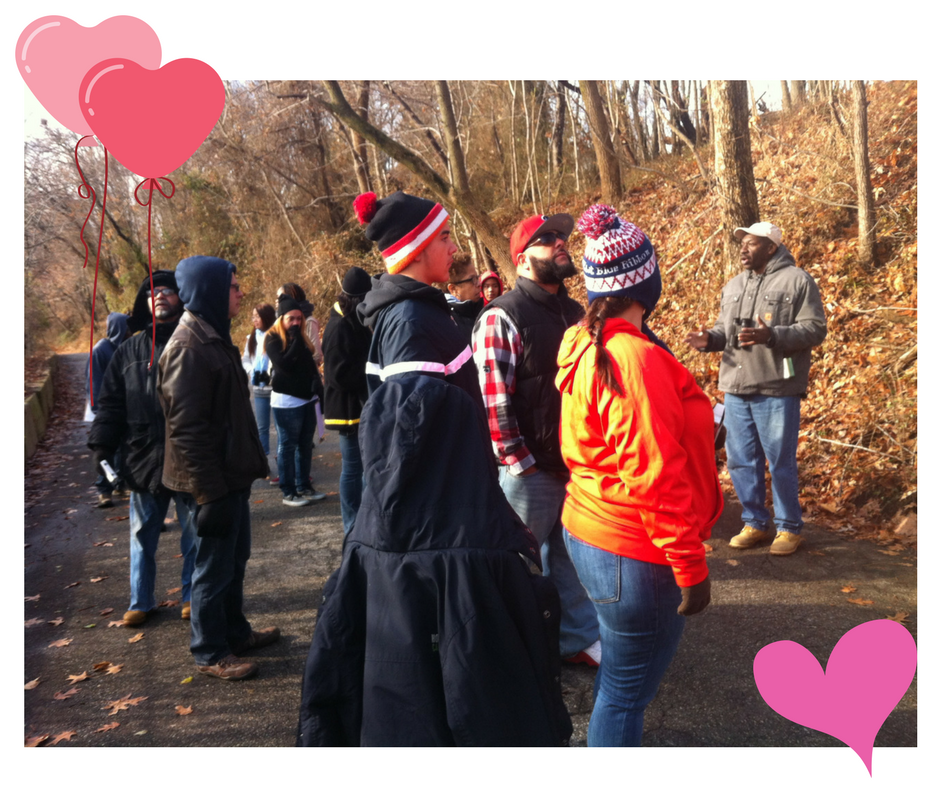 It can be easy to fall into a typical Valentine's Day routine. Chocolates, flowers, a nice dinner, an overpriced card… you know the works. This year, why not go off the beaten path and onto the Circuit Trails to celebrate this day of love? Consider us your very own Cupid – we can help you find the perfect Valentine's Day plans in and around the Circuit Trails, no matter your style. We hope you love these ideas as much as we do! (Get it, love? Because it's Valentine's Day?)
For The Love Birds
Grab your sweetheart and head to Tacony Creek Park for a bit of bird watching! Playing host to variety of bird, plant and animal species, Tacony Creek Park is perfect for the nature lover in all of us. If you can get your hands on one, grab a copy of the Takoony/Tacony-Frankford Watershed's Bird Guide so you'll know exactly what species you might find, and where. To explore the full park and spot as many species as possible, travel along the Tacony Creek Park Trail.
Really want to make an impression? Leave the spotting to the experts and join an official bird walk with TTF Watershed's guides – there's one on Monday!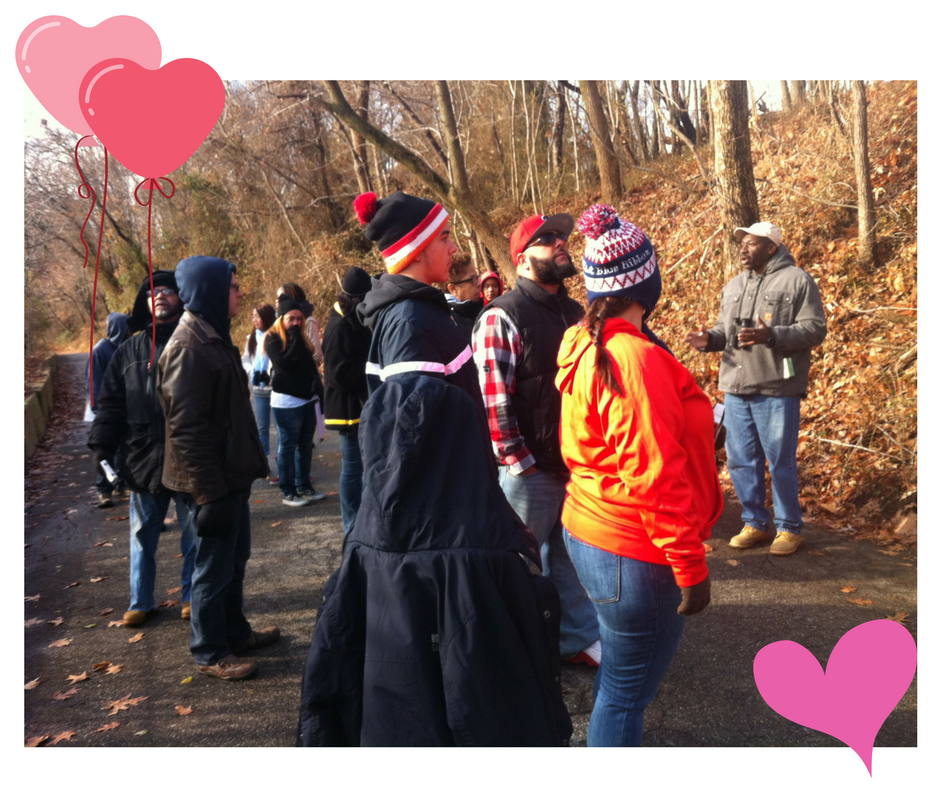 k_text":null}]]
Bird lovers enjoying the expertise of TFF Watershed's staff on a bird walk. How lovely!
For The Social Media Sweethearts
Treat your sweetie to a Valentine's Day photoshoot so they'll always remember this year's festivities. You can go big-time and hire a local photographer to do the snapping, or you can keep it intimate and be each other's photogs for the day. A perfect place for this? The Delaware & Raritan Canal State Park Trail in New Jersey, which offers a scenic route along two canal systems.
From the quaint wooden bridges to stone-arched culverts, you'll have lots of different locations to use as your backdrop. It's a serene, flat trail so you won't break too much of a sweat – and you'll still be picture-perfect. Frame your favorite shots or share them on social media to keep the memories alive long after Valentine's Day. (P.S. – we want to see these pictures, too! Tag us on social and use #onthecircuit.)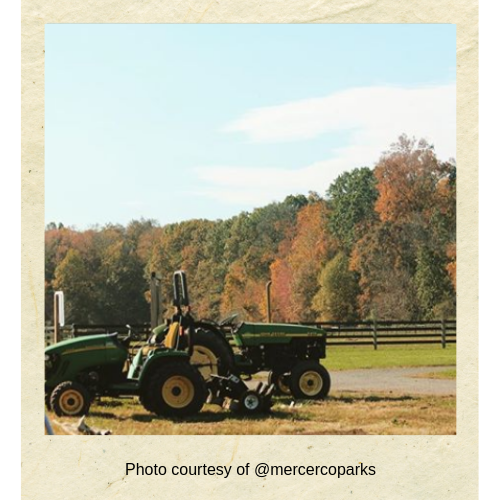 k_text":null}]]
One of many picture-perfect backdrops to be discovered along the D&R Trail – don't forget your extra camera batteries!
For The Big Question
When love is in the air on Valentine's Day, anything can happen – including plenty of proposals! If you're thinking about popping the question this year, you'll need a jaw-dropping background. Look no further than the Ben Franklin Bridge Walkway! With stunning views of both Philadelphia and Camden as well as the Delaware River, your significant other will be so wowed by the moment they'll be sure to say yes. Plus, the walkway is accessible from both Pennsylvania and New Jersey, and isn't a long walk (8,300 feet!) to either end. Start on one side and finish on the other with a celebration post-proposal, and you're all set. Pro tip: go during sunset, or just before. It will make an already-incredible view even sweeter.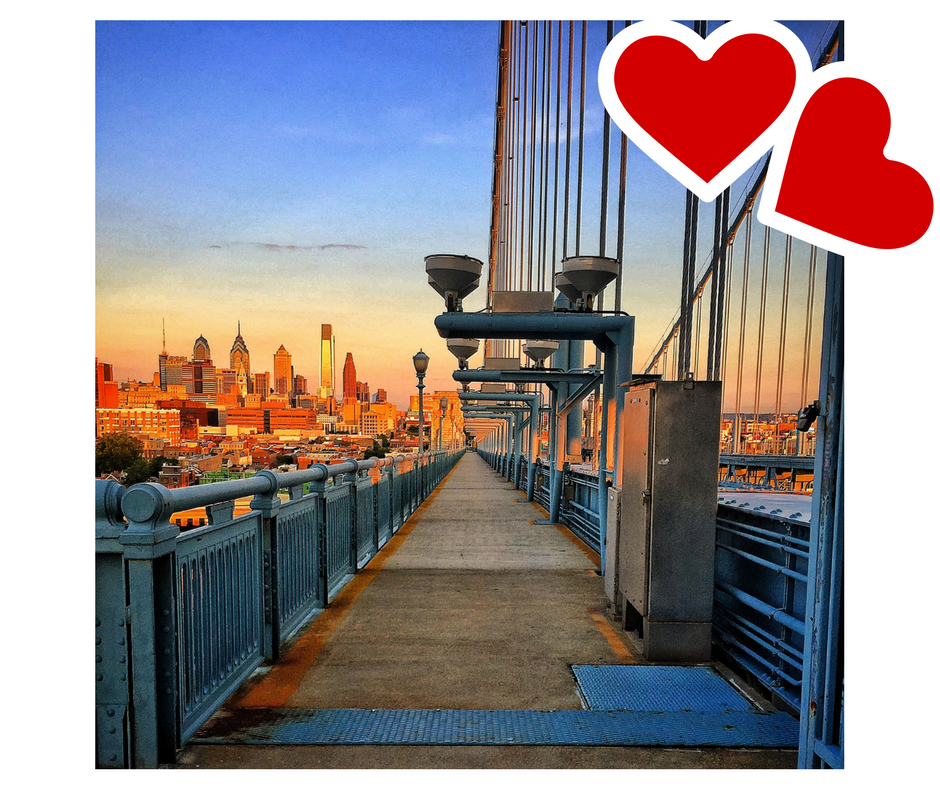 k_text":null}]]
Photographer Taylor Fleming caught this sunrise – who would pass this up for a proposal?!
For the Solo Valentine
Who says Valentine's Day is just for couples? It's a day of love, so grab anyone you care about – friends, family, you name it – and take a hike together. Exploring nature can be a unique way to disconnect from the busy world and focus on spending time with those you cherish. You can always visit your favorite trail or show a friend a trail they've never seen before. If you want our suggestion, we think Forbidden Drive in Wissahickon Valley Park is a great place to start! With varying terrain and even the occasional waterfall along the way, you're always bound to find something new. We even have a pre-built itinerary for the greater Wissahickon Trail if you want to make a day out of it.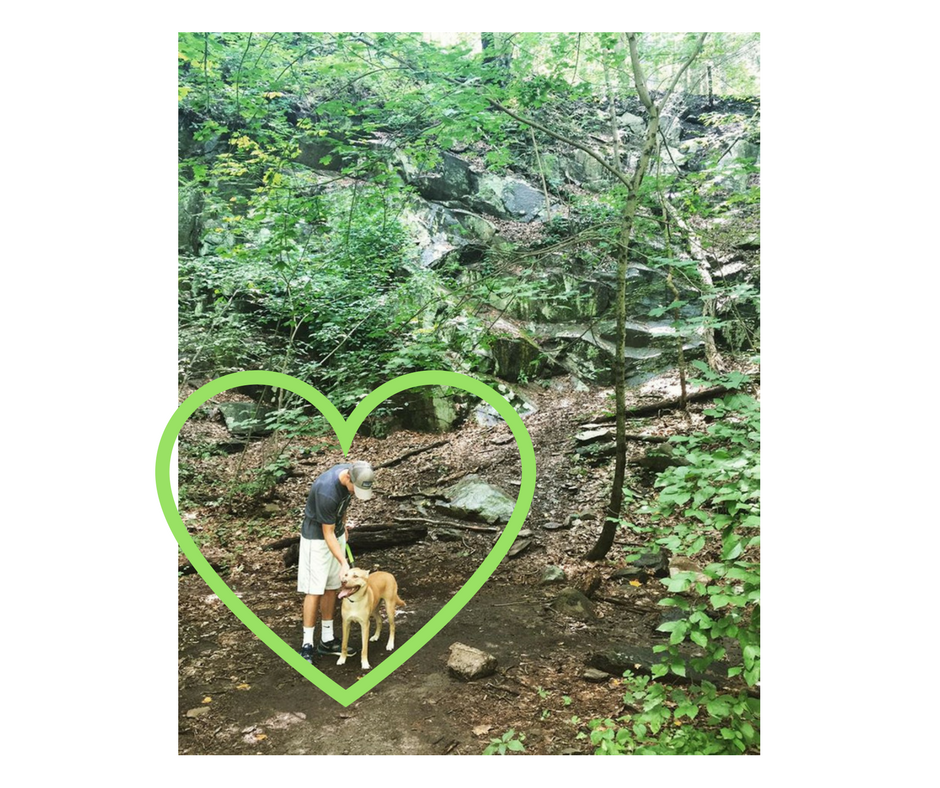 k_text":null}]]
Forbidden Drive is a particularly great place for your furry Valentine!
Whatever you decide, spend your Valentine's Day doing something you love – #onthecircuit and beyond. Happy Heart Day!