5K Your Way #OnTheCircuit
Authored By: Circuit Trails Coalition
Are you ready to run? The Circuit Trails are a great place to start!  
When you think about running, do marathons and races like the local Broad Street Run first come to mind? Participating in races can be fun and a great option, but there are many other ways to enjoy running, too—such as non-competitive group events and self-guided jogs! So, even if you're not interested in or ready to start racing, consider giving running a go, or even walking or biking, #OnTheCircuit to spend time with friends, explore the local area, stay active and promote wellness. 
A study published in Environmental Science And Technology found that people who exercised outdoors reported increased energy, decreased feelings of depression and were more likely to repeat their workouts. What's more, keeping that running habit going through the colder months could deliver many benefits, such as the potential to increase your metabolism, and it's less taxing on your body. (Hello, Turkey Trots and New Year's Resolutions!)     
Treading any distance is a win, but if goal-setting helps get you moving, aiming to tackle a 5K can help you get off on the right foot! A 5K, or 5 kilometers, equates to 3.1 miles, and with more than 370 miles of Circuit Trails in the region, there are plenty of trail segments to help you reach this distance.  
Check out a few of our suggested Circuit Trails that can be your route to completing a 5K:  
Photo by Thom Carroll
Located in Northeast Philadelphia and coming in at a length of 3.2 miles, the Tacony Creek Trail is the perfect distance for a 5K. This paved route is not only set in the scenic Tacony Creek Park, but it also offers access to a rich birding ecosystem and art installations on the trail.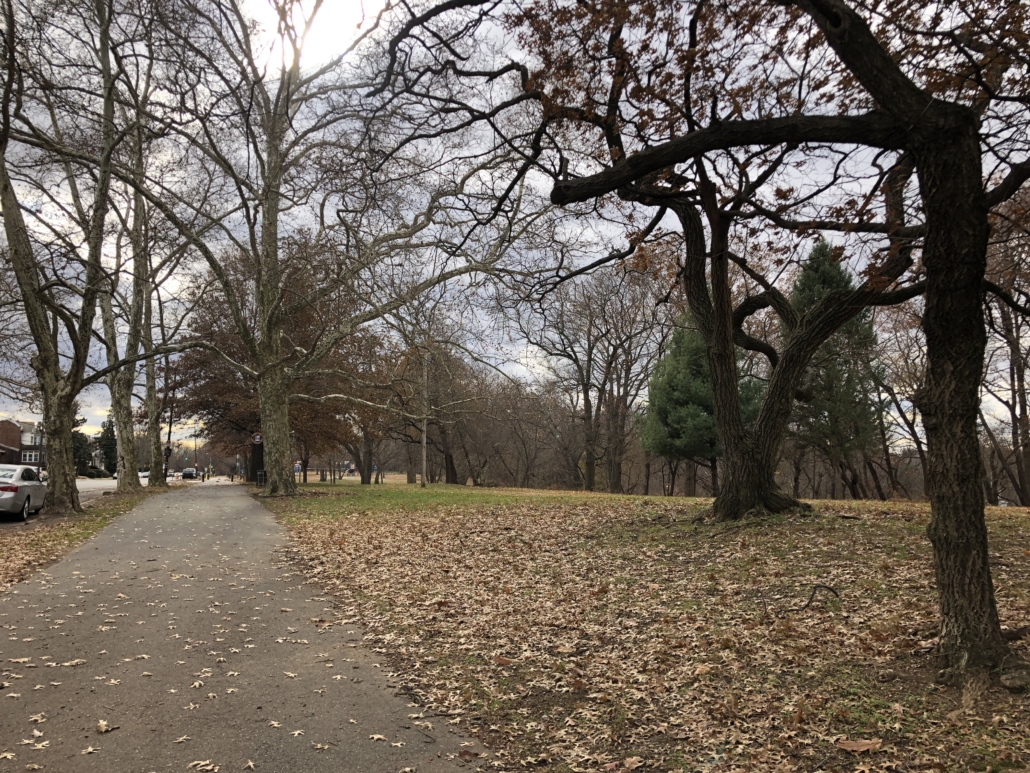 Photo by Anya Saretzky
The Cobbs Creek Trail is a 3.7-mile long trail that runs through Philadelphia and Delaware counties. The trail has great activities to enjoy along its route throughout the warmer and winter months. For some bonus fun after your trek, you can check out the Cobbs Creek Community Environmental Center or try skating at the Laura Sims Skate House.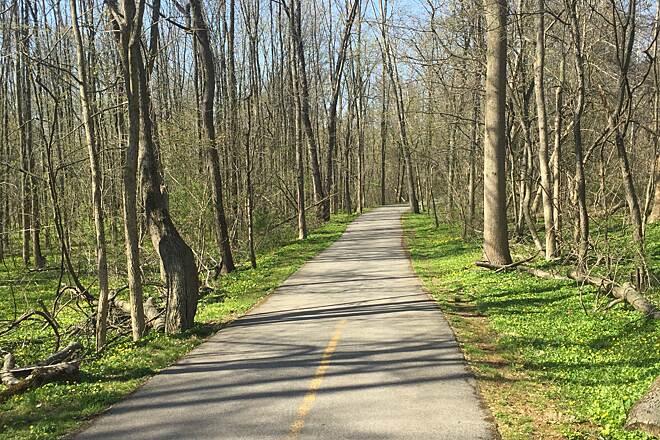 Photo by TrailLink user prathore2888
This trail gives you the opportunity to complete nearly two 5Ks—or train for that 10K-goal—with one trail. Traveling through Montgomery County, the trail connects to the Schuylkill River Trail and the Perkiomen Trail to form a 6-mile loop. It also has historic roots, passing through the John James Audubon estate at Mill Grove.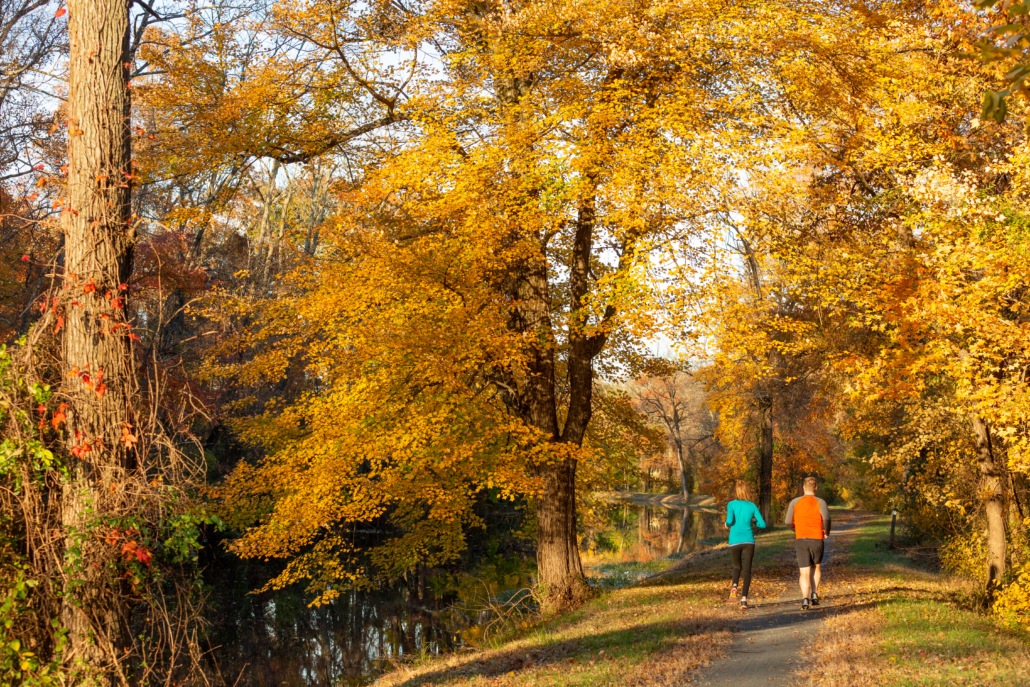 Photo by Thom Carroll
Delaware & Raritan Canal State Park Trail–69 miles  
The Delaware & Raritan Canal State Park Trail extends 69 miles and spans through two historic canals through New Jersey and Pennsylvania, making it a terrific option for those seeking longer routes or a variety of shorter stretches where you can hit that 5K goal.   
Before you get outside on the trails, it's important to make sure your prepared: body and mind. Be sure to brush up on trail etiquette and #RecreateResponsibly tips as well as consider your physical comfort, from gearing up to warming up. 
As you get out and get your body moving on the Circuit Trails this winter, be sure to snap a few pics and share your fantastic 5K adventures with us on  Facebook, Twitter, Instagram and TikTok using the hashtag #OnTheCircuit.