Big Win for Biking #onthecircuit: Ben Franklin Bridge Ramp Grand Opening
Authored By: The Circuit Trails | May 29, 2019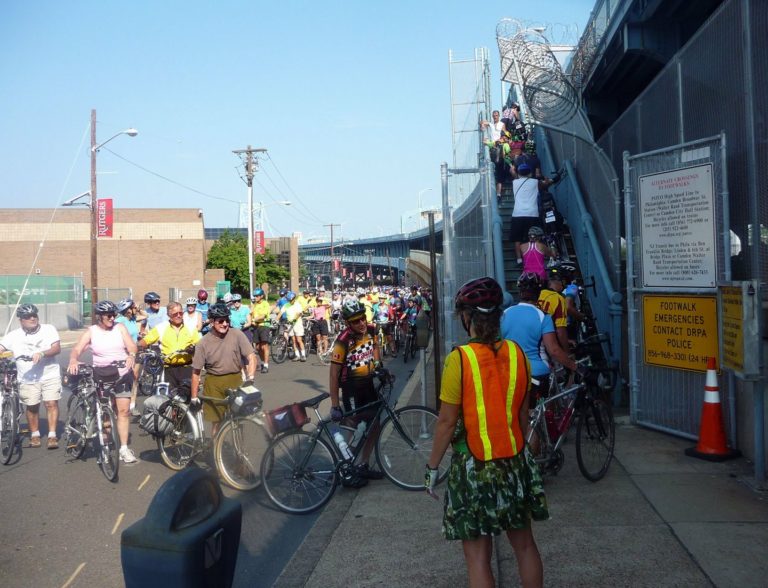 If you've ever ridden across the Ben Franklin Bridge, you are probably all too familiar with the tackling the major obstacle on the walkways south side – the staircase. With 39 steps standing in your way, you've either carried your bike or pushed it up or down the narrow staircase. Luckily, we're here to let you know that cyclists #onthecircuit now have reason to rejoice – the once-tricky staircase has been transformed into a walker, runner and cyclist friendly ramp. Talk about an upgrade!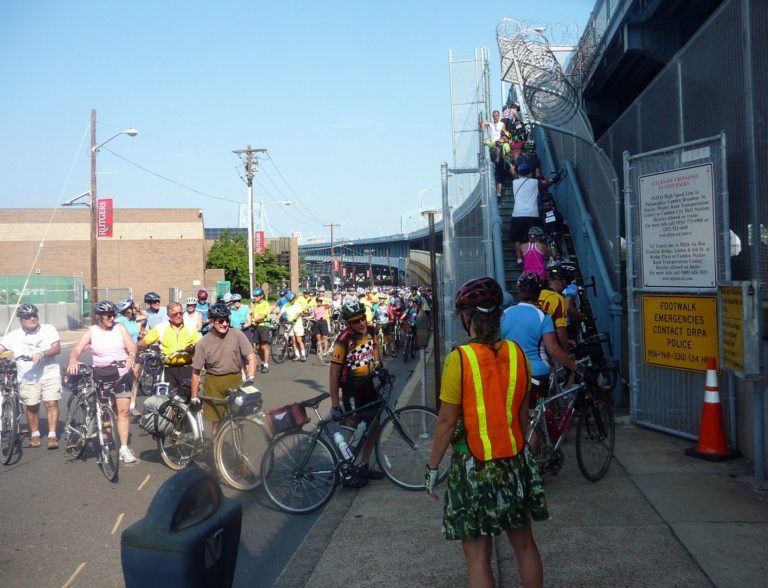 Photo courtesy of the Bicycle Coalition of Greater Philadelphia
As you may know, the Bicycle Coalition of Greater Philadelphia has spent years advocating for this major change to the Ben Franklin Bridge Walkway. In 2017, the Delaware River Port Authority (DRPA) approved $7.8 million in funds for the bridge ramp. Then with an additional $4 million from the Federal Highway Administration and the William Penn Foundation, construction for this crucial piece for accessibility #onthecircuit began.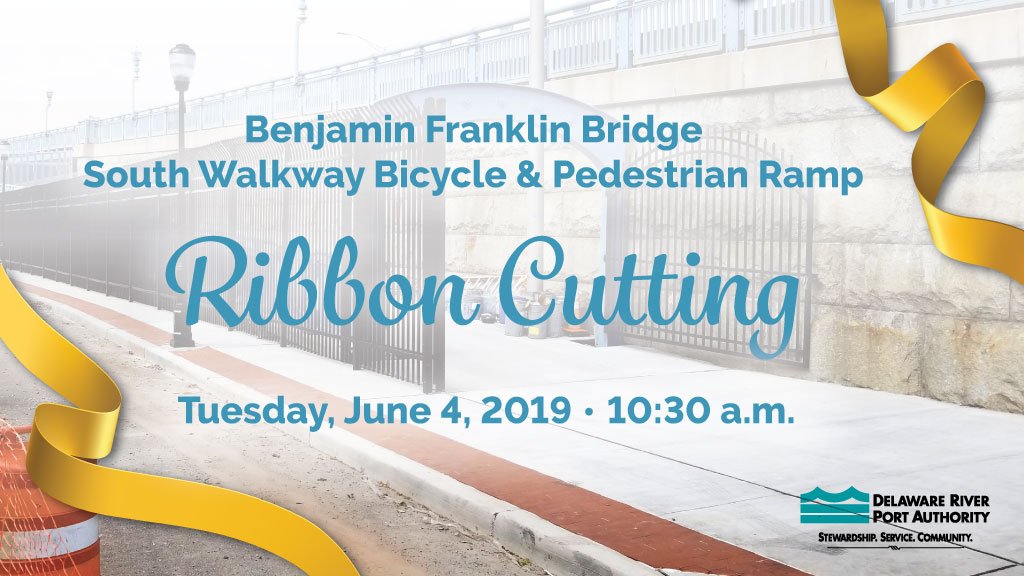 Now after many months of anticipation, the Ben Franklin Bridge ramp will officially open to the public on June 4! This key addition to the walkway, a trail on the Circuit, will increase connectivity and accessibility for walkers, runners and bicyclists alike to easily travel to and from PA and NJ #onthecircuit.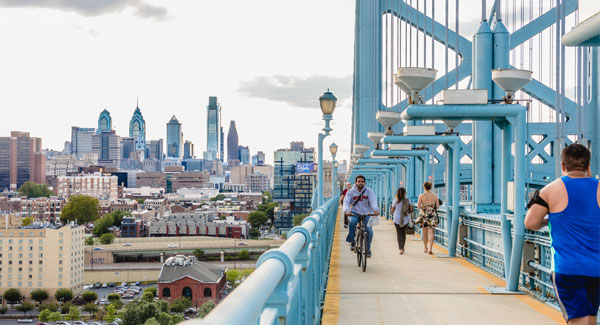 Photo courtesy of Rails to Trails Conservancy
To celebrate, our friends at the Bicycle Coalition of Greater Philadelphia will host a group ride to the grand opening. Meet us for one of the two rides that will lead to the bridge: one from Old City in Philadelphia and another from Collingswood. For more details and to let us know you'll be riding in with us, register here!
Join us for this monumental occasion #onthecircuit – it is sure to be a fun time for all!