The Bike-It List: Six Must-Bike Trails #onthecircuit
Authored By: The Circuit Trails | August 15, 2019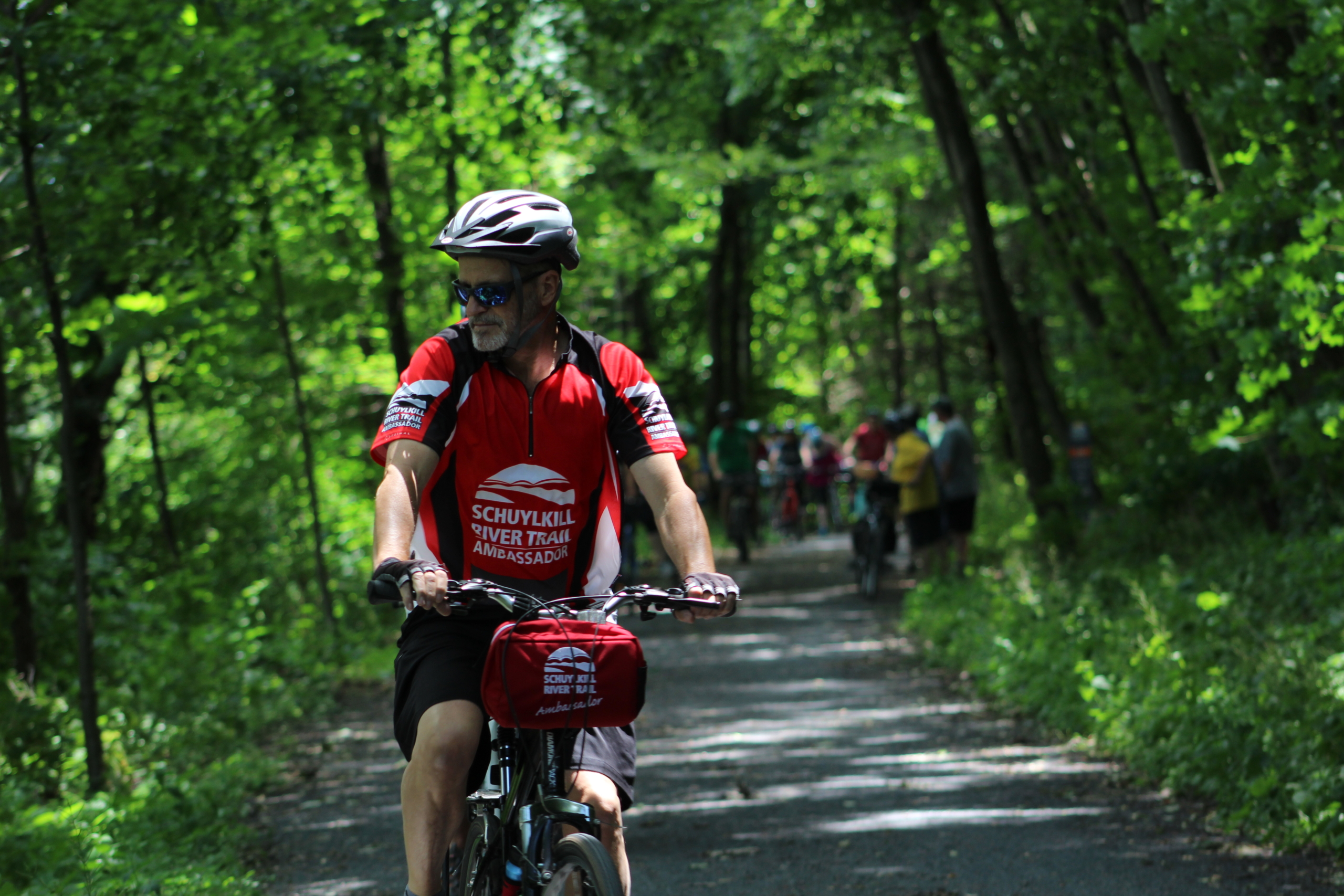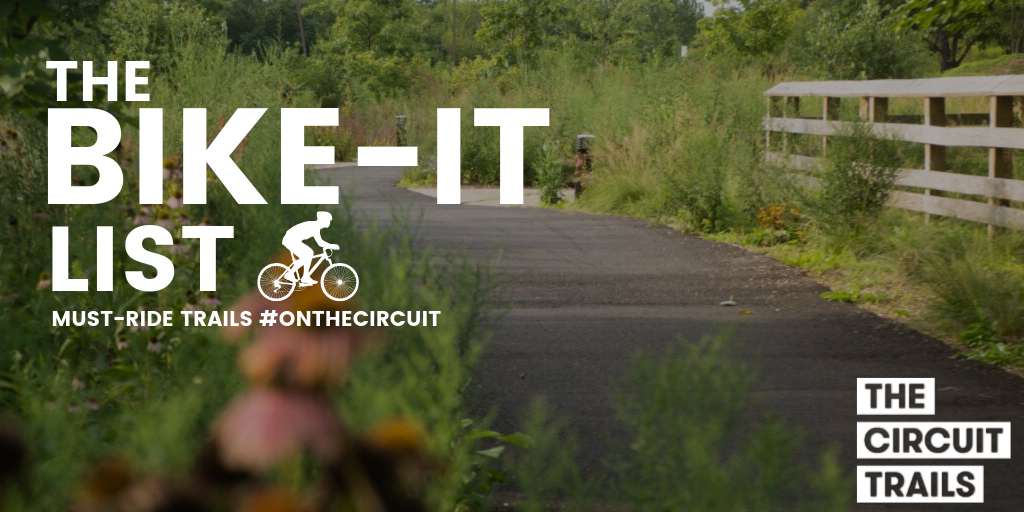 You've probably heard of a bucket list – the list of all the amazing and adventurous things a person wants to do, see or experience during their lifetime. In the spirit of exploration and adventure, we've created the ultimate list of trails that you MUST bike #onthecircuit, and we call it the Bike-It List!
We tracked down cycling enthusiasts and experts from Greater Philadelphia and South Jersey to find out which trails #onthecircuit they recommend for the best biking experience. Take a look at what they had to say below.
Note: These trails are listed in no particular order, because let's be honest – we love all the trails #onthecircuit and it would be way too difficult to rank them!
Photo courtesy of Schuylkill River Greenways NHA
Schuylkill River Trail (Pottstown to Union Township)
"There's lots to see on the Schuylkill River Trail section from Pottstown to Union Township. Highlights include the historic Morlatton Village which includes the 1716 Mouns Jones homestead and the Douglassville Bridge which provides lovely views of the Schuylkill River. The trail section in Pottstown provides a connection to a variety of activities in the borough such as Pottsgrove Manor, the Pottstown Carousel and the new Colebrookedale Railroad train station." – John Wolfe, Schuylkill River Greenways Member, Volunteer & Supporter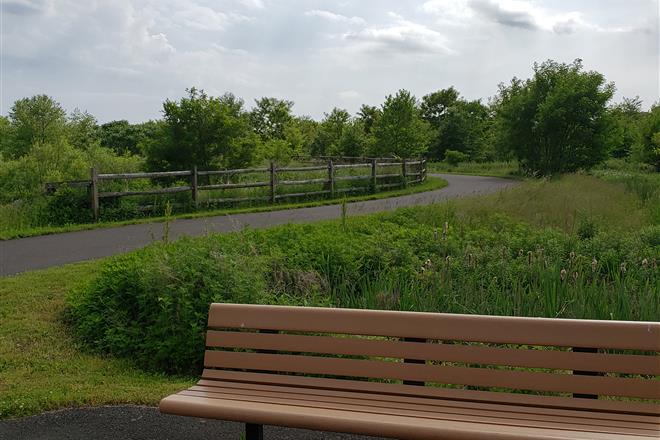 Photo courtesy of TrailLink
"If you're looking for a challenging ride, head out to the suburbs and ride the 202 Parkway Trail that welcomes nearly 20 miles of rolling hills and scenic views. A fully paved path that only encounters cars at signaled intersections, you can start your ride in Lansdale and finish in Doylestown where you can grab a bite at one of their many restaurants on Main Street. After grabbing some fuel, head home rounding out your trip to nearly 20 miles on the day. If you're looking for a quick snack on the route, be sure to head to The Market at DelVal for some ice cream or light snacks to hold you over before hitting the pavement." – Amanda H., Montgomery County resident using the trail to train for her first Iron Man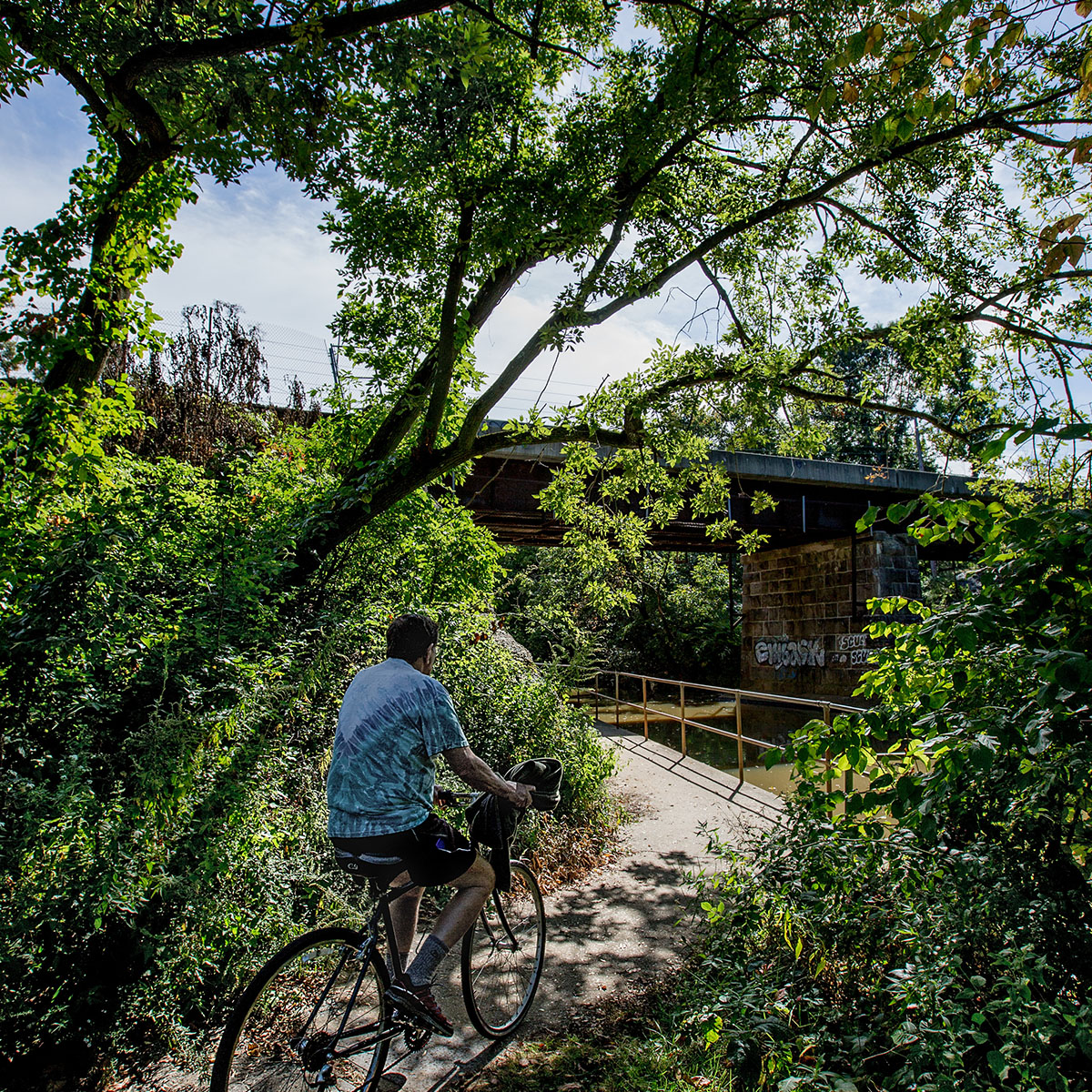 Photo courtesy of Camden County
" It's more than just a 3.85 loop around the river with a walking path. It is very peaceful to travel around and take in the beautiful sights of the river. There is always plenty of parking available, bathrooms on site and usually you are greeted with a smile as you pass by other runners and cyclists going in the opposite direction." – Dave. G, Voorhees resident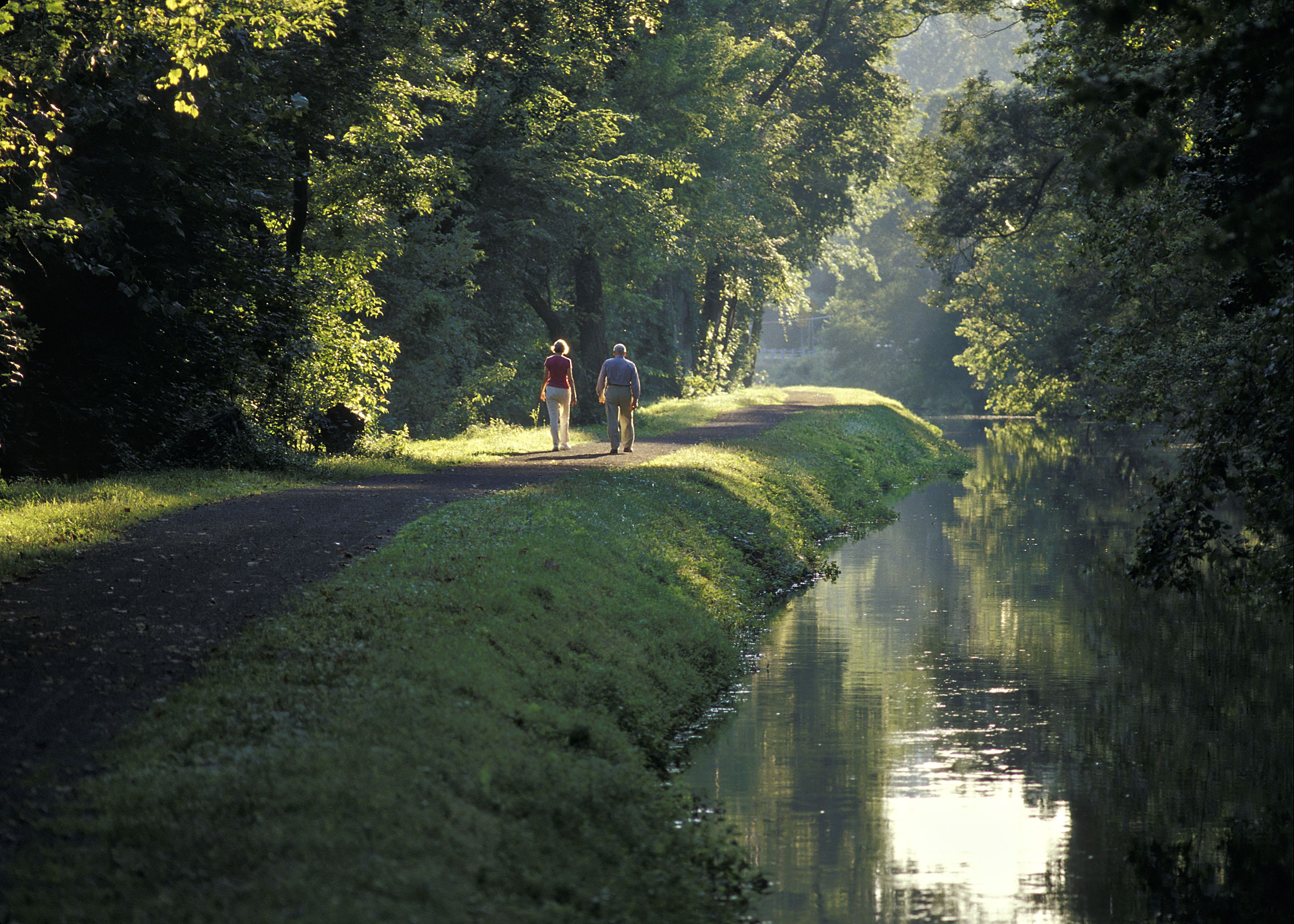 Photo courtesy of Delaware & Lehigh National Heritage Corridor Trail
"The D&L Trail should be on everyone's bike-it list because it has the perfect combination of nature, history, and community. So no matter if you like forested rivers, historic canal locks, or vibrant towns with fun things to visit there is something for you to find on the over 140 plus miles of D&L Trail." – Brian Greene, Delaware & Lehigh National Heritage Corridor Trail Programs Manager and Data Scientist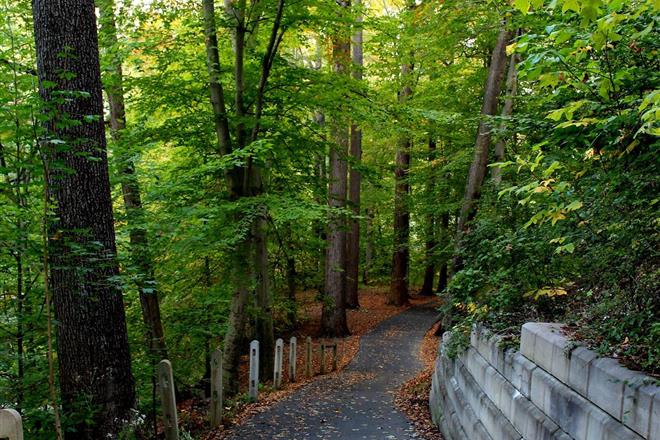 Photo courtesy of TrailLink
"I'm of course partial to the many segments along the East Coast Greenway. However, I *must* give a shout-out to the Pennypack Trail, which connects to the ECG at Riverfront North down by the Pennypack on the Delaware." – Daniel Paschall, Coordinator for the Mid-Atlantic (PA, DE, MD, & DC) East Coast Greenway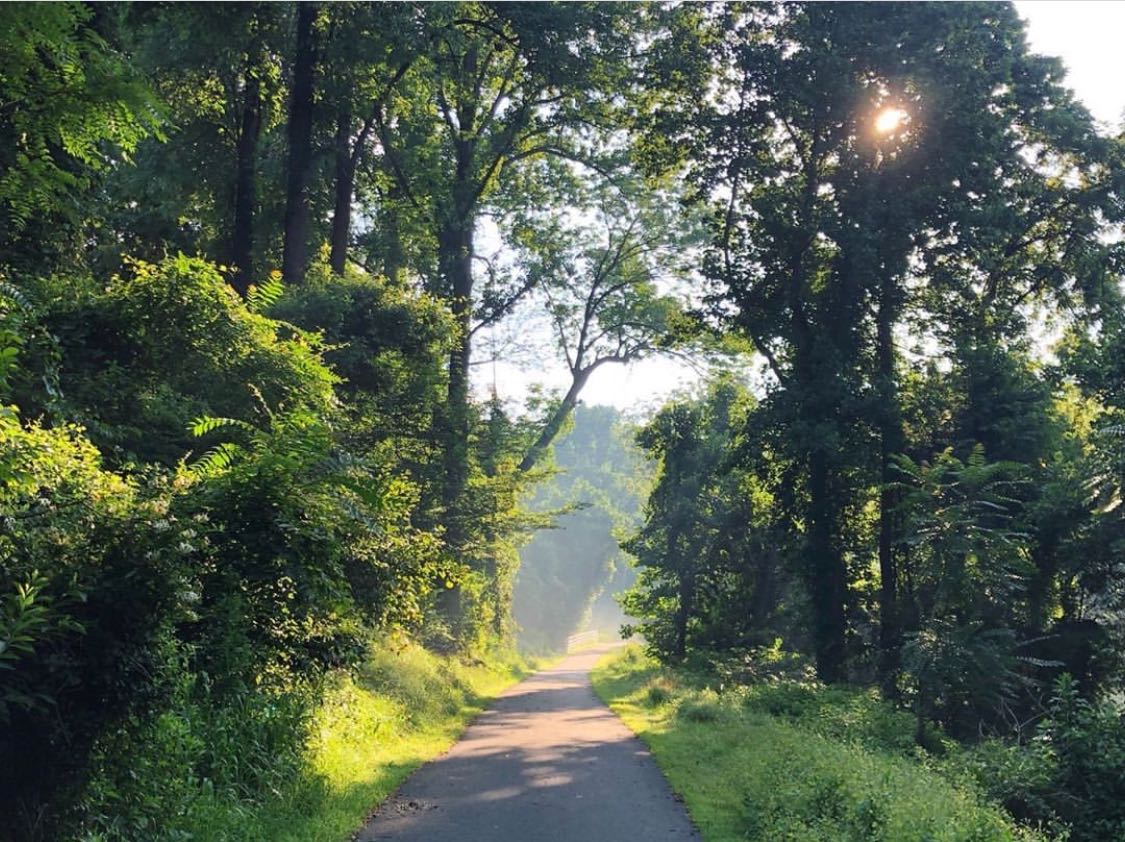 Photo courtesy of @gkrykewycz on Instagram
"Chester Creek Trail is by far the nicest ADA‐accessible trail in the region. Wow is it good." – Leonard Bonarek, Regional Planner for the Bicycle Coalition of Greater Philadelphia
As an added bonus, check out this county-by-county list of trail recommendations from our friends at the Bicycle Coalition of Greater Philadelphia.
Bucks – D&L Trail
Burlington – Kinkora Trail
Camden – Cooper River Trail
Chester – Chester Valley Trail
Delaware – Chester Creek Trail
Gloucester – Monroe Township Bike Path
Mercer – D&R Canal State Park Trail (Delaware River section)
Montgomery – Perkiomen Trail
Philadelphia – Pennypack Trail
Don't see one of your favorite trails on our Bike-It List? Let us know which trail you would add by reaching out to us on Facebook, Twitter or Instagram. Also, before you fill your tires and strap on your helmet, be sure to print out your Scavenger Hunt Checklist and take it with you. Your biking adventures #onthecircuit could win you a brand new bicycle! All you have to do is post your travels with #CircuitExplorer to be entered to win.