Breaking Ground: The K&T Trail
Authored By: The Circuit Trails | June 9, 2016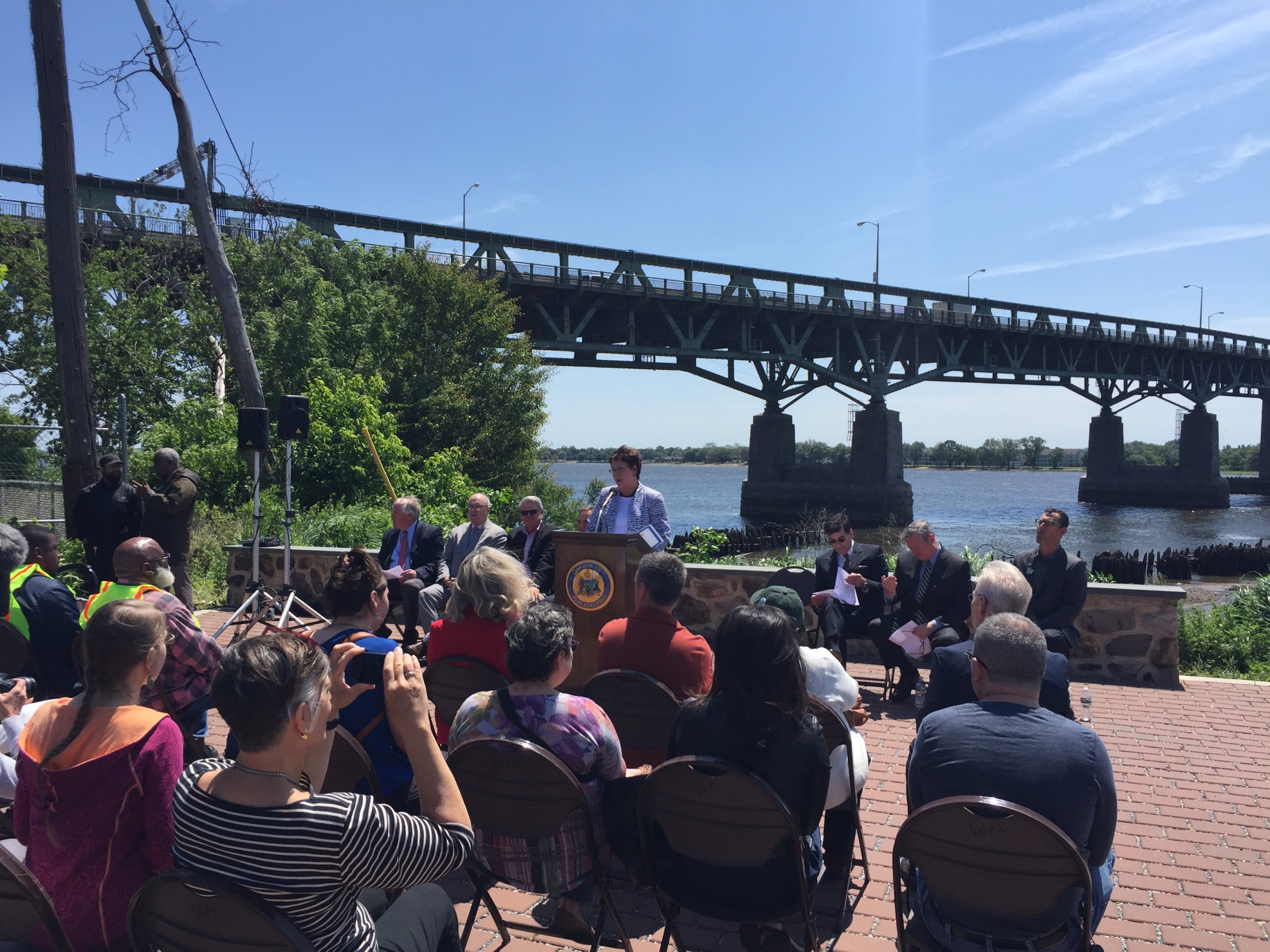 It was a windy, but beautiful morning along the Delaware River today as we gathered with our friends at Philadelphia Parks & Recreation and Delaware River City Corporation to break ground on the K&T Trail. The future 1.15-mile Circuit Trail, which is expected to open in 2017, will run between Magee Avenue and the Frankford Boat Launch, connecting the Wissinoming and Tacony neighborhoods along the river.
The star of the show was of course, Mayor Jim Kenney, who spoke about his commitment to continuing Mayor Nutter's dedication to improving parks and trails in addition to connecting more Philadelphians to green space. Go Mayor Kenney!
The new K&T Trail will occupy the path of the former Kensington and Tacony Railroad and complete nearly 70% of the North Delaware Greenway Trail. When complete, the North Delaware Greenway will be an essential link in the Circuit Trails and the 3,000-mile East Coast Greenway, which will eventually connect Maine to Florida through off-road trails.
City of Philadelphia Managing Director Michael DiBerardinis and Parks & Recreation Commissioner Kathryn Ott Lovell, Pennsylvania Environmental Council Executive President Patrick Starr, Former U.S. Congressman Robert Borski, State Senator John Sabatina, and State Representatives John Taylor and Michael Driscoll were also in attendance to speak about the significance of this trail's development and its impact on Northeast Philadelphia.
Enjoy the photos of the groundbreaking at Lardner's Point Park below. We look forward to seeing the completion of the K&T Trail in 2017!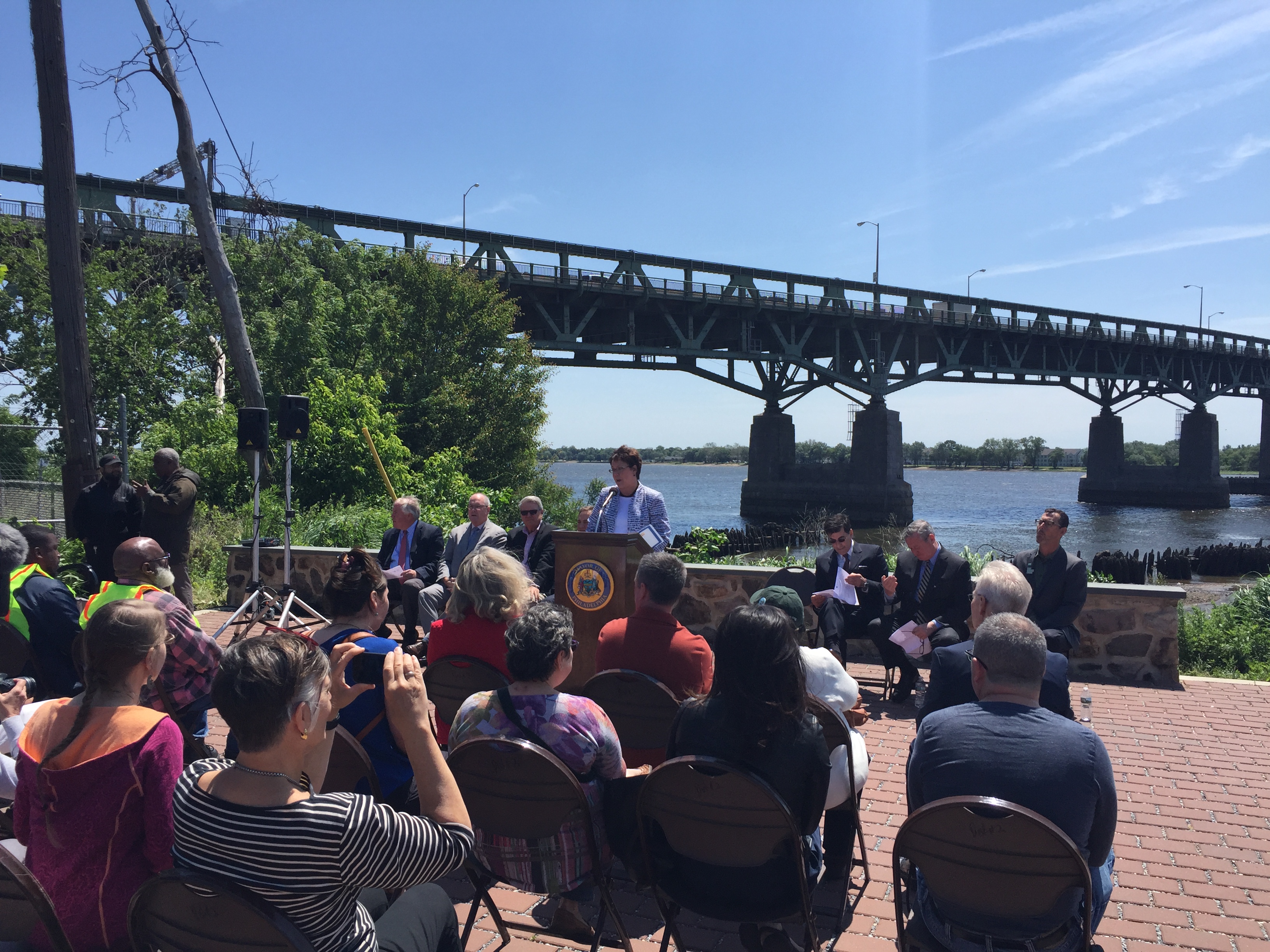 [Parks & Recreation Commissioner Kathryn Ott Lovell served as the MC for the event. The picturesque Tacony-Palmyra Bridge was the perfect backdrop for the press conference.]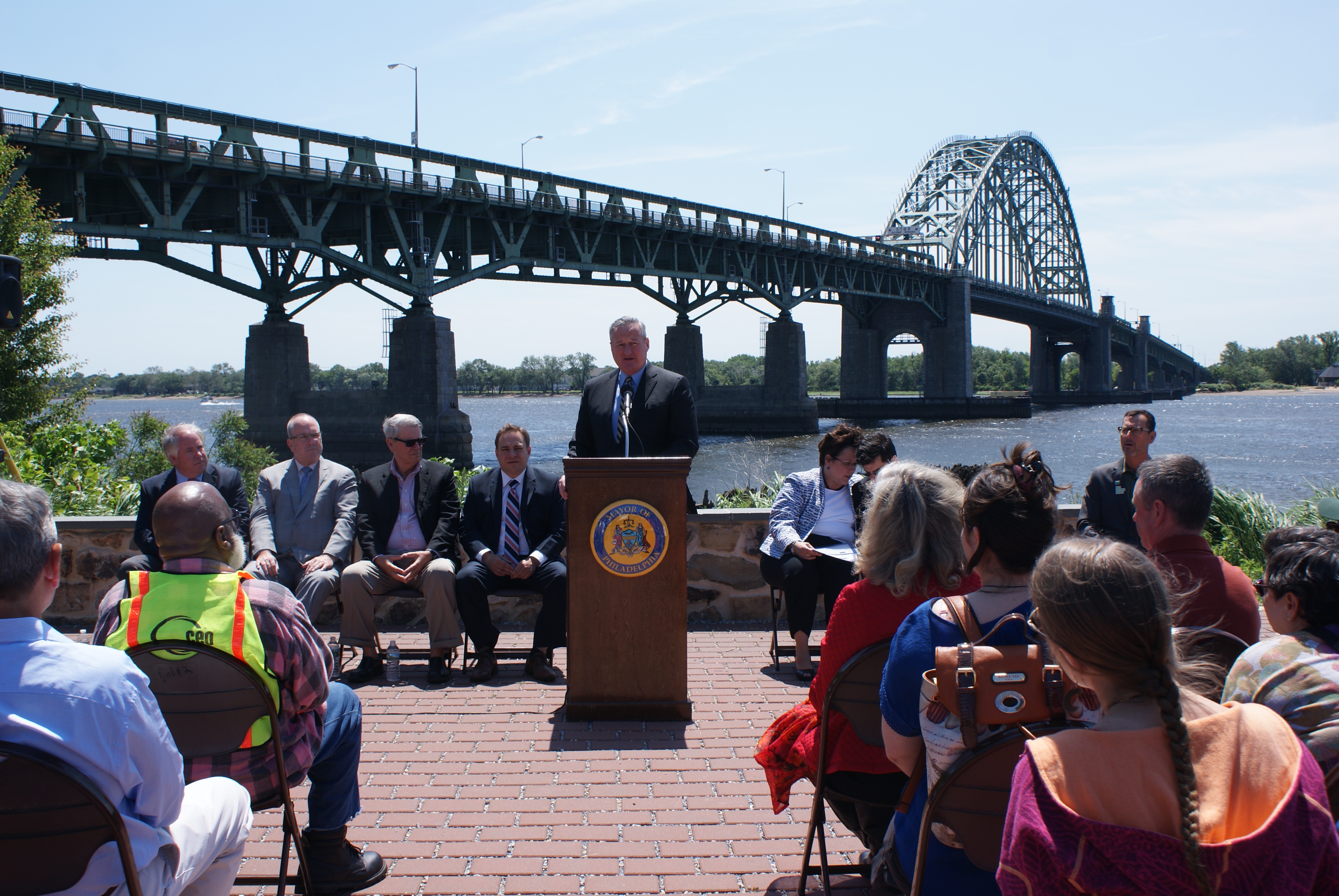 [Mayor Kenney took center stage at the ground breaking ceremony to speak about his commitment to improving parks & trails.]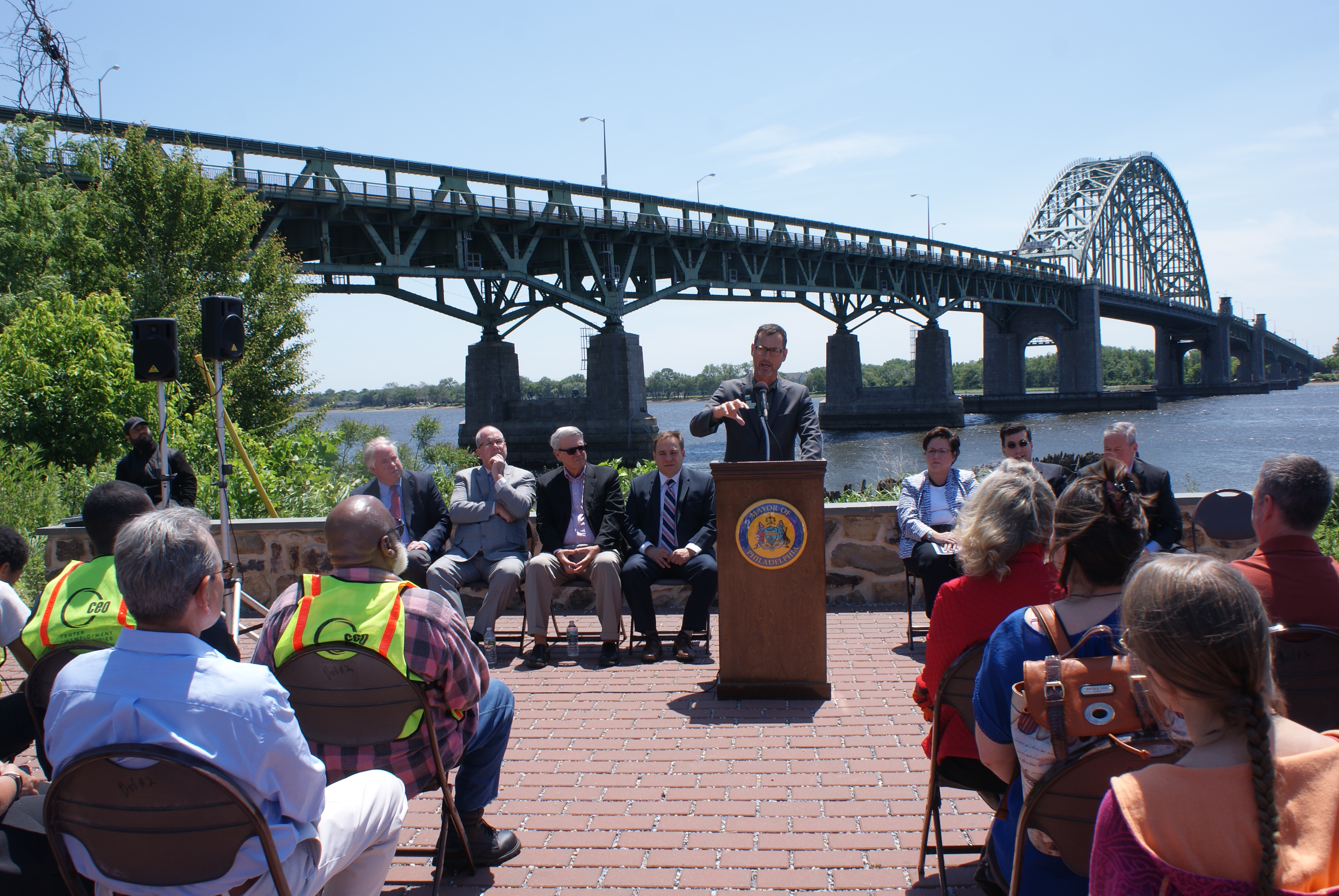 [Patrick Starr, Pennsylvania vice chair of the Circuit Trails Coalition, executive vice president of the Pennsylvania Environmental Council, and founding board member of DRCC spoke of the 750-mile vision for the Circuit Trails.]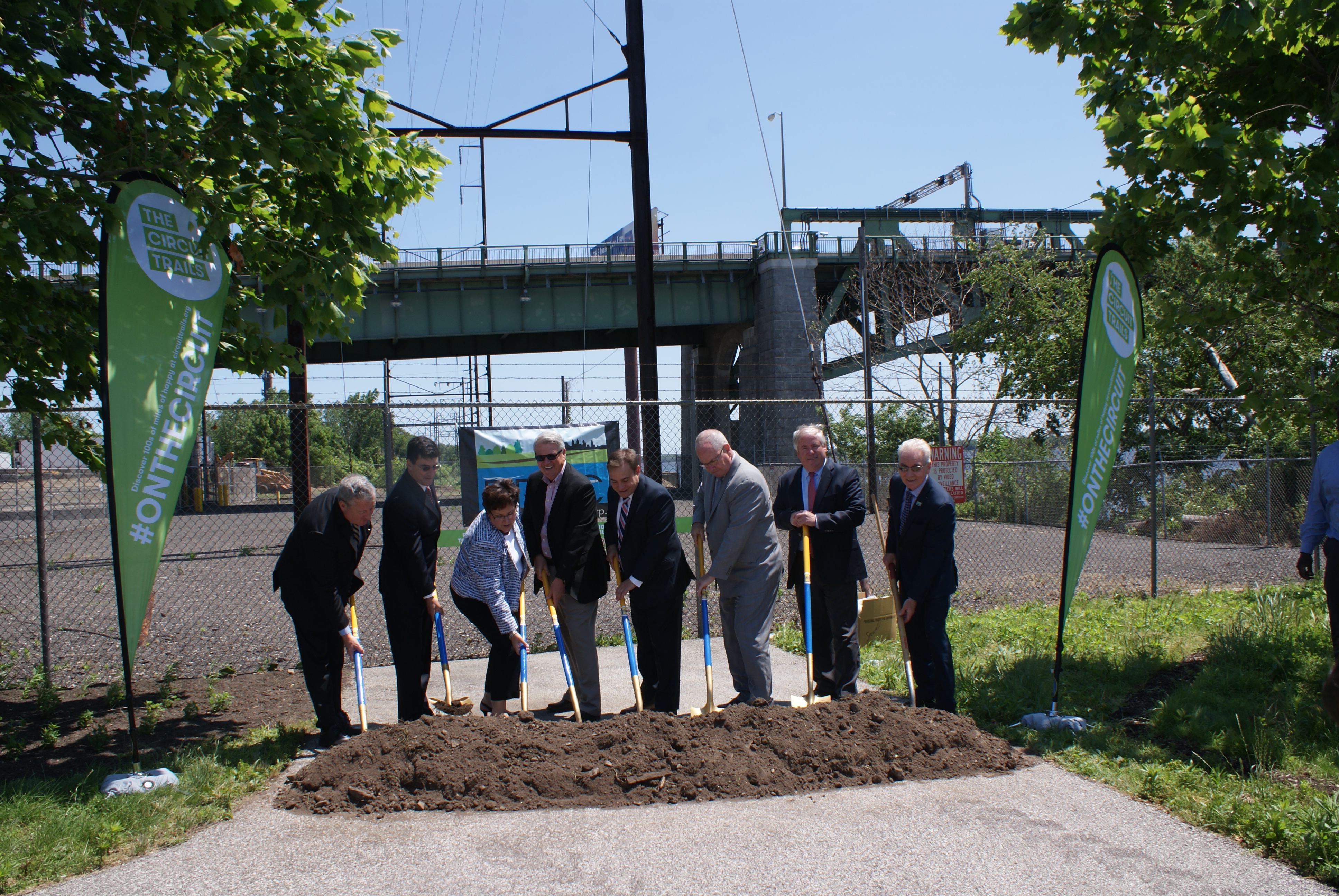 [Dignitaries preparing to break ground!]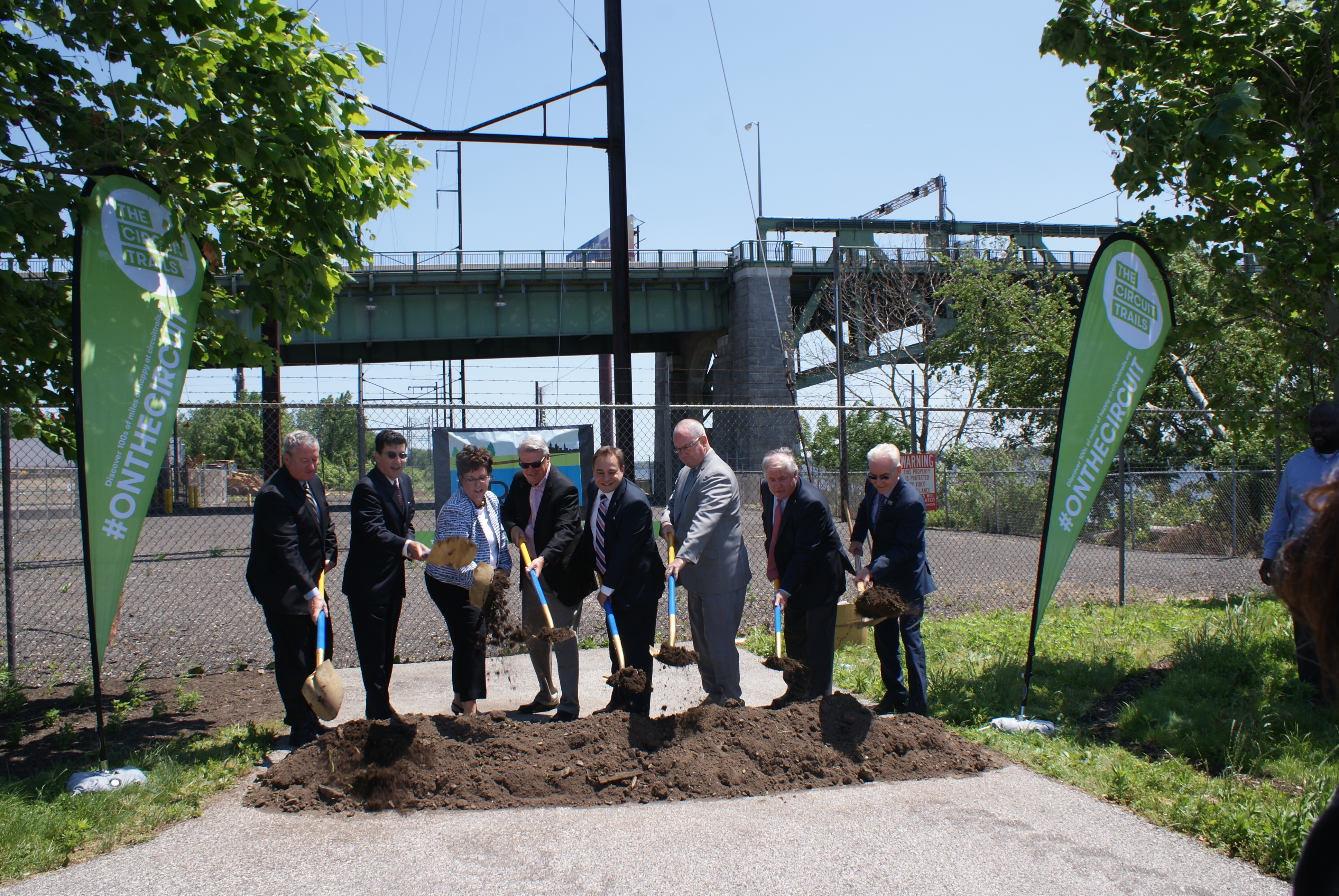 [Smiles all around after completing the official groundbreaking of the K&T Trail!]
To read more on the K&T Trail groundbreaking from Philadelphia Magazine, click here.