Circuit Spotlight: Valeria Galarza Calls on Camden to Get Healthy
Authored By: The Circuit Trails | June 15, 2016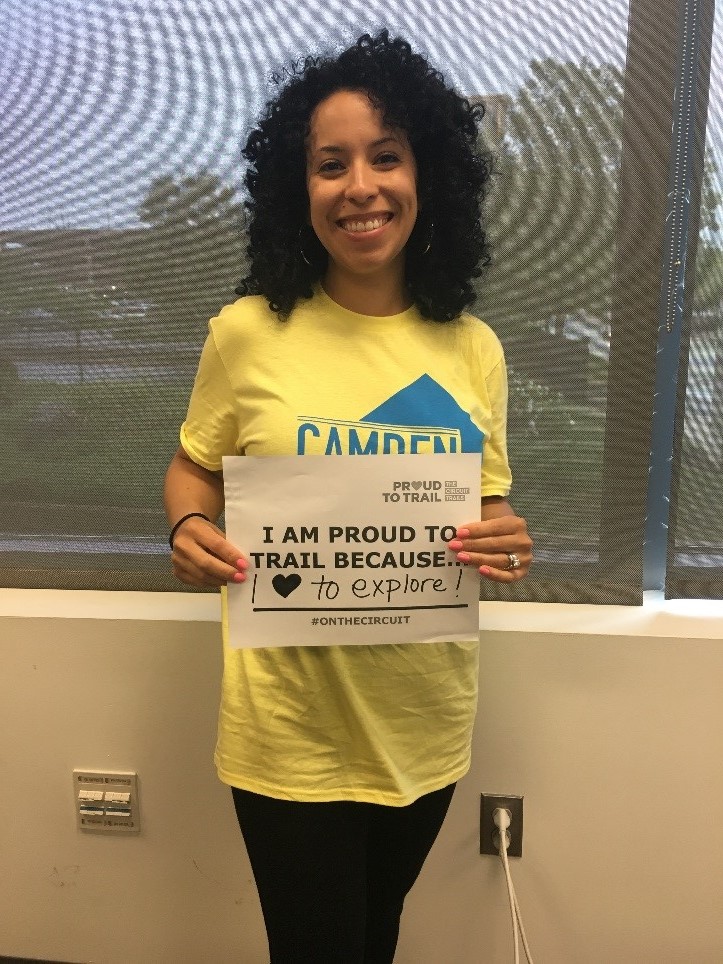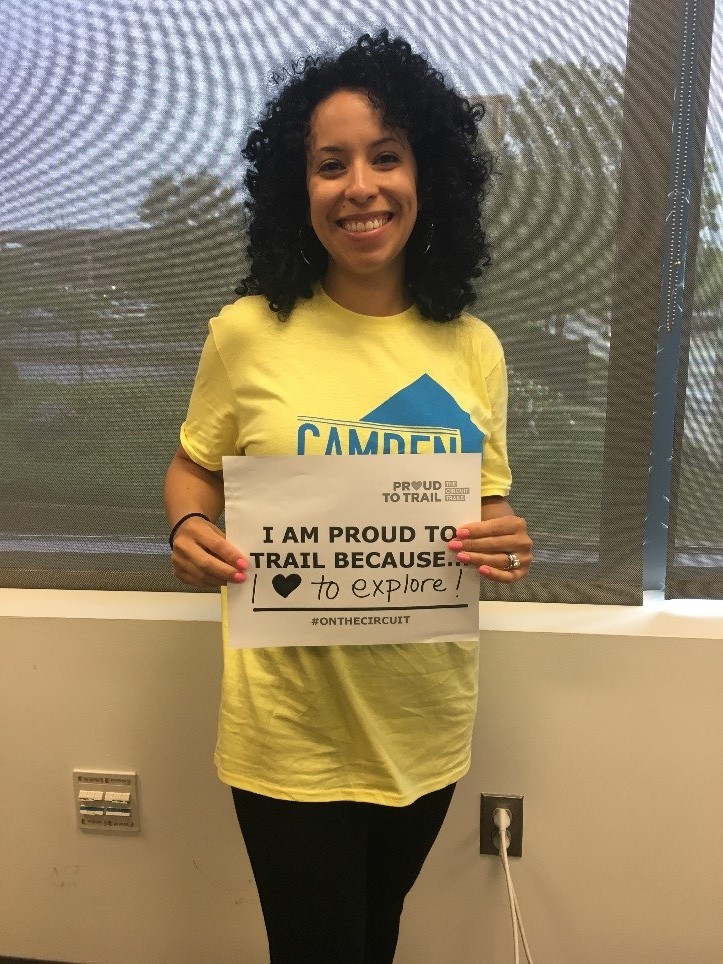 With a successful history of advocating for programs that encourage communities to be active, Valeria (Val) Galarza was recently chosen to lead the new initiative called Get Healthy Camden (GHC) for Cooper's Ferry Partnership. Through this work, Val and her team engaged with communities in Camden County, encouraging them to get active and enjoy the region's trails.
What's your role at Cooper's Ferry Partnership?
As senior project manager at Cooper's Ferry Partnership (CFP), I lead Get Healthy Camden (GHC), a working group of the Camden Collaborative Initiative (CCI). CCI is a partnership between governmental, non-profit, private and community-based agencies formed to plan and implement innovative strategies to improve the environment and the quality of life of Camden's residents. GHC aims to connect the environment to the health of our residents, advocating for improved infrastructure for safe recreation and access to healthy eating. GHC has great support from the Robert Wood Johnson Foundation and New Jersey Health Initiatives.
Can you discuss the unveiling of the new Get Healthy Camdeninitiative? Who have you partnered with?
Recently the New Jersey Partnership for Healthy Kids-Camden rebranded as GHC to better align with existing, successful efforts being lead by the CCI. The collaboration is lead by Cooper's Ferry Partnership, Camden County Municipal Utilities Authority, New Jersey Department of Environmental Protection and the U.S. Environmental Protection Agency.
Partnerships are essential in this work. GHC's partners include Cooper's Ferry Partnership, New Jersey YMCA State Alliance, United Way of Greater Philadelphia and Southern New Jersey, Campbell Soup Company, Camden County Health Department, YMCA of Burlington and Camden Counties, Center for Family Services, Rutgers School of Nursing-Camden and Rutgers Cooperative Extension of Camden County. Under the leadership of the City of Camden and Mayor Redd, we have aligned with the Camden's Promise Zone and its health and wellness workgroup. In addition, the William Penn Foundation has been an active partner through their support for the further development of the Circuit Trails.
When did you first become aware of the Circuit Trails?
I learned about the Circuit Trails a few years ago, soon after I started working on GHC. I've been an advocate for our Camden community to ride their bikes and use the existing trails for years. When working at the YMCA, I oversaw the Watershed Education by Bike (W.E.B.) program, which was a great opportunity to reinforce my advocacy efforts and get more schools to enroll in this educational program that used bikes as transportation. The Circuit Trails were an important part of the safe bike routes.
What is your favorite trail in New Jersey and why?
All of the Circuit Trails in Camden City are important to me. I get excited when I see adults and children on their bikes throughout the city, but would love to see it become a part of the city's culture. It's a great way to explore your community. New Jersey is beautiful and biking offers offers a wonderful connection to nature which we tend to miss while driving. You never know what you'll discover near home by using your local trails. It's also an easy way to exercise. If having a gym membership is too complicated, having an active lifestyle using your local trails makes it so much easier to get and stay active.
What impact does trail development have for the Camden community and beyond?
Parks and trails offer the opportunity for quality time with family and friends, to being physically active, enjoying nature and nourishing overall well-being. Trails can be more than recreation and visual assets to communities; they can contribute to larger, valuable objectives such as public health, youth development and community building which is why Cooper's Ferry Partnership has included trail development and construction as part of our overall neighborhood plan initiatives for the City of Camden.