CIRCUIT TRAILS SPOTLIGHT: George Wood, Camden Ignite
Authored By: The Circuit Trails | November 11, 2016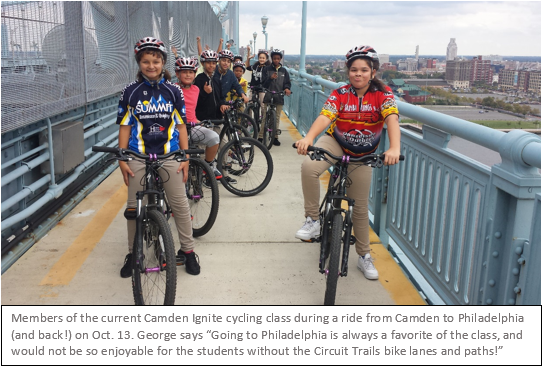 In this edition of Circuit Trails Spotlight, we caught up with George Wood – cyclist, instructor, and Circuit Trails advocate. George is an integral member of the Rutgers' Camden Ignite cycling program, where he works to advance access to cycling for students within the North Camden community. We asked him about the group's mission, the rewards of his work, and how his group uses the Circuit Trails to accomplish their goals in this week's Q&A.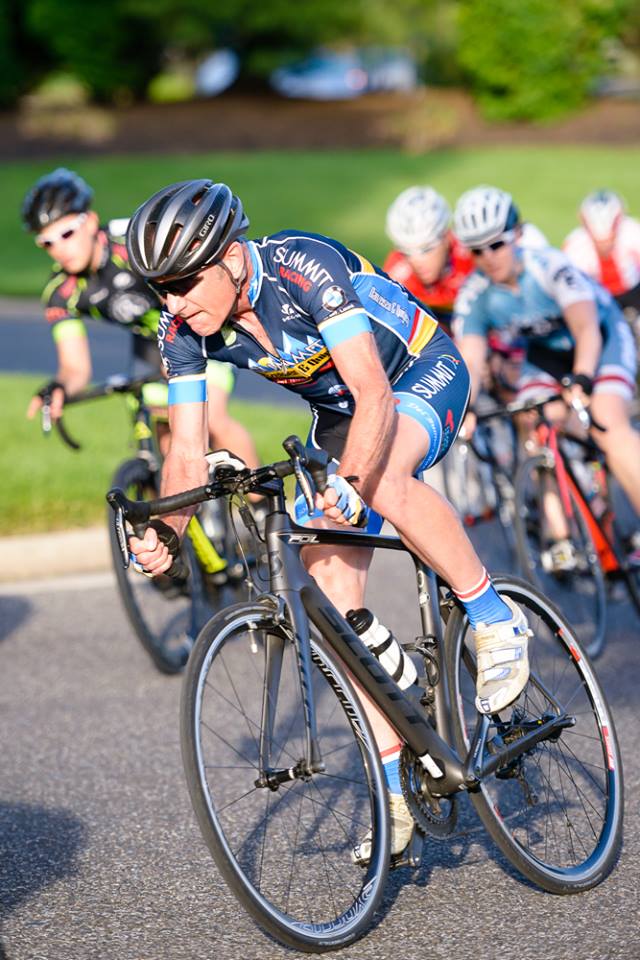 George Wood, pictured above
What is Camden Ignite and how did you get involved?
Camden Ignite is a collaborative education program at Rutgers driven by and concentrated in the North Camden community – a neighborhood of Camden, New Jersey. The mission of the program is to spark student discovery through STEM, art, athletics and literacy enrichment. Ignite serves approximately 250 students in extended day programming at five North Camden locations. I began teaching cycling at Cooper's Poynt some five years ago.
You're working with Cooper's Poynt Family School; can you explain what you are doing with them?
I conduct a cycling class twice per week at Cooper's Poynt and twice per week at nearby Holy Name School. Each class has 8 to 12 students, and we ride anywhere from 6 to 10 miles each day throughout the Camden region.
The program promotes cycling as an inclusive, lifelong sport that advances an accessible and healthy lifestyle. I utilize cycling as a platform to develop fitness, environmental awareness, teamwork, leadership skills, perseverance, discipline and community building – all by simply riding a bike!
What's most rewarding about this work?
The most rewarding part is watching these youngsters develop into seasoned cyclists with the ability to conduct themselves responsibly in urban, suburban and trail environments.
What do the Circuit Trails mean to your program?
The Circuit Trails are an integral part of the program. We explore nearly all of the Camden Greenway and bike lanes in Camden City, and use the Circuit to connect our rides to more distant locations such as the Cooper River Park and the Ben Franklin Bridge into Philadelphia.
What's your favorite Circuit Trail? Why?
Without a doubt, the Ben Franklin Bridge Walkway is the class favorite! We have to attain a certain level of fitness to be able to ride uphill to the center (twice!) and the students are thrilled to learn they are 138 feet above the water. In nearly every class, some students look at the bridge and say "I can't do that", then they actually do it – the look of success in their eyes is terrific!