CIRCUIT TRAILS SPOTLIGHT: Matt Johnson, Burlington County Department of Resource Conservation
Authored By: The Circuit Trails | July 12, 2017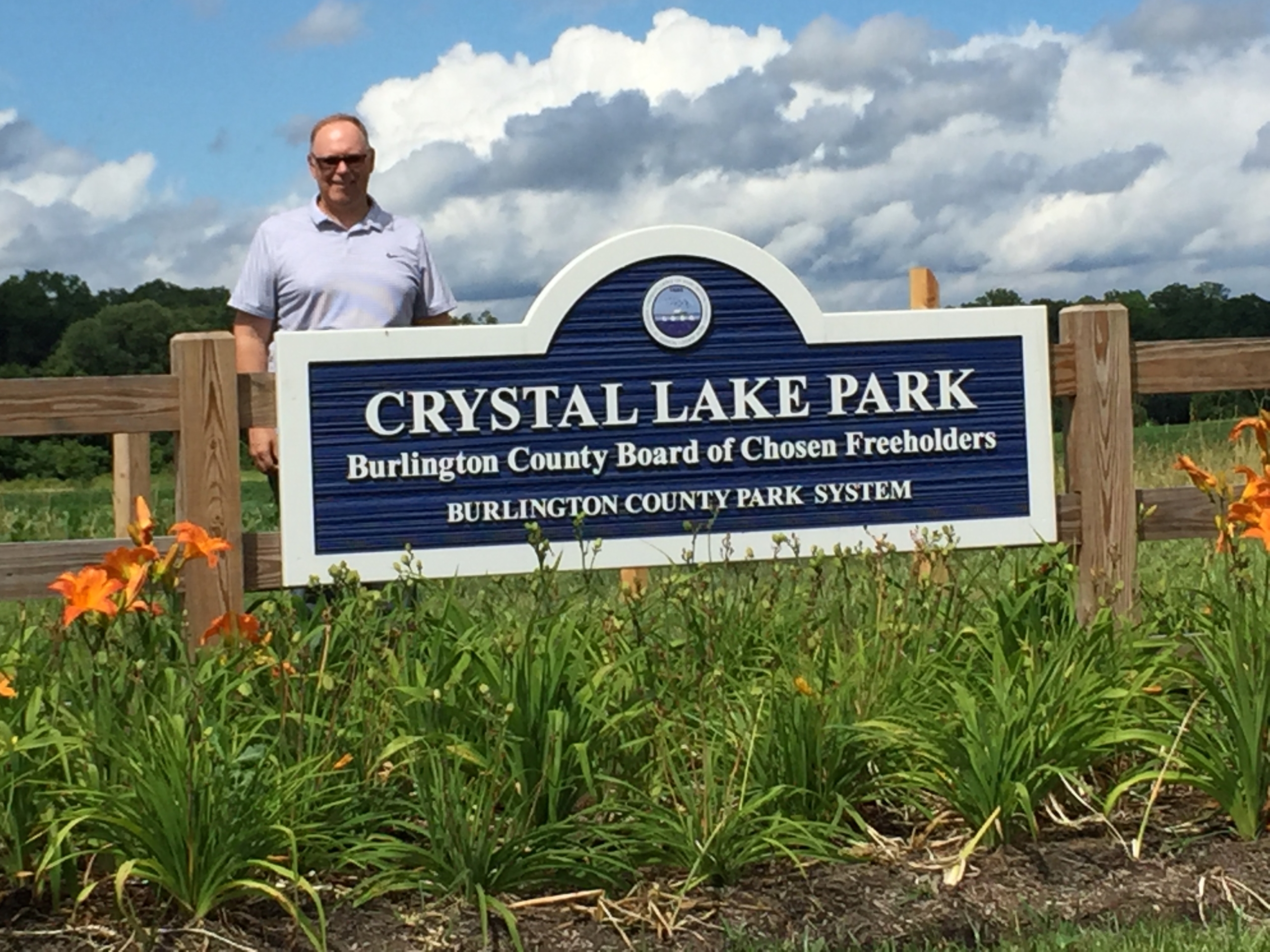 In our latest Circuit Trails Spotlight, we connected with Matt Johnson, coordinator of Burlington County's Open Space Acquisition and Park Development Program. Matt is an active voice in expanding parks and trails throughout Burlington County, NJ, so we asked him about upcoming trail additions, the source of the recent trail development boom in the County, and, of course, his favorite trail on the Circuit. Read on below!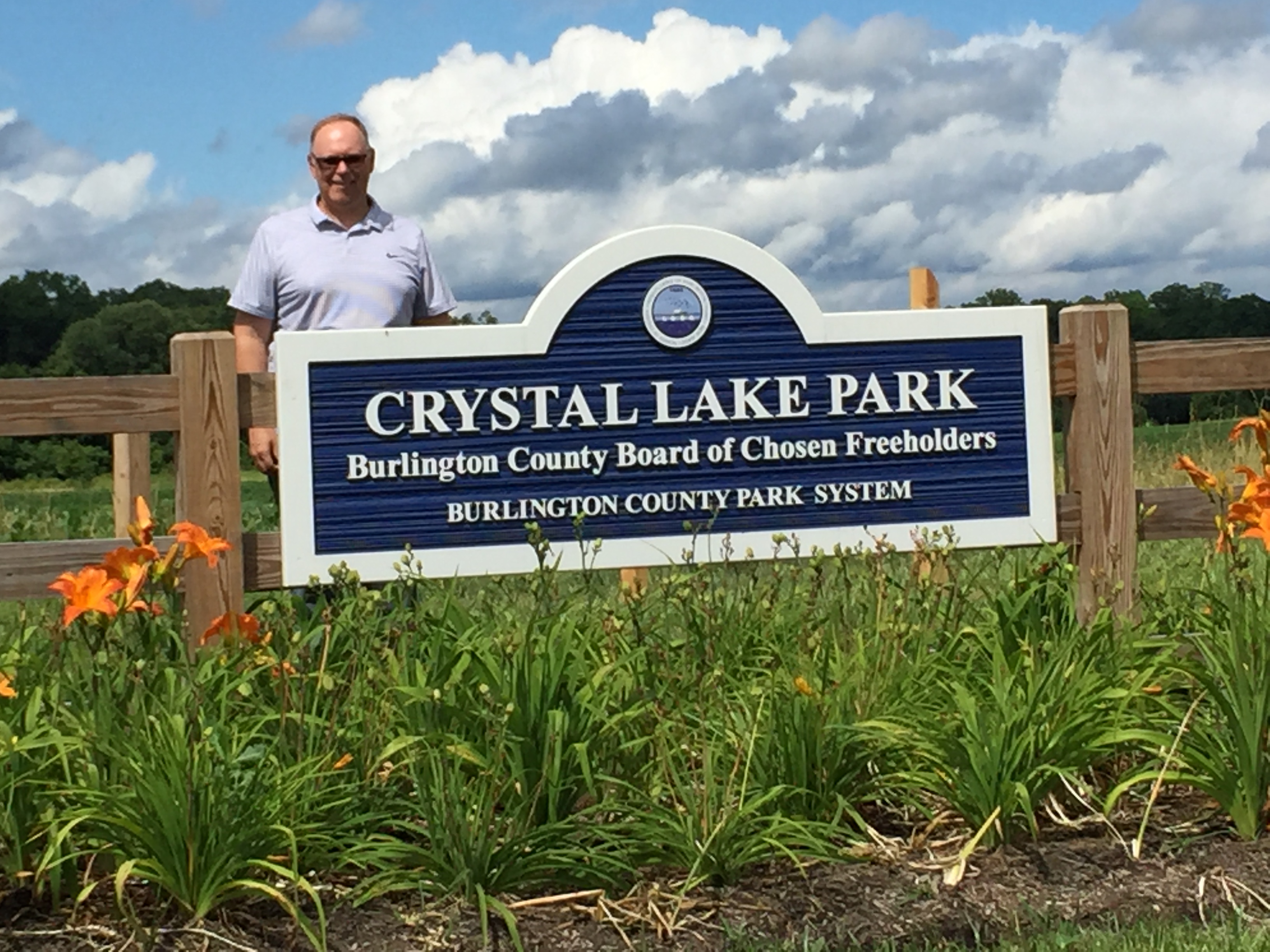 Trail development in Burlington County is gaining momentum. Can you give us a sneak peek into what trail users can expect over the next year-or-so?
The Burlington County Freeholder Board has been very aggressive in getting trail segments designed, as well as applying for grants to fund the construction costs. We have a lot of projects that will be 'shovel ready' soon. Over the next 18 months, we hope to build nearly 10 miles of trails, which will be located in different regions of the County, including our farmbelt (Arney's Mount Trail), riverfront communities (Delaware River Heritage Trail) and our suburban "spine" (Rancocas Creek Greenway).
You've worked in Burlington County's Resource Conservation office for a number of years. What's led to the recent increase of open space development in the County?
The credit goes to the Freeholder Board for listening to their constituents who have vocalized their interest in open space preservation and parks & recreation improvements. The County's plan has been to create regional passive parks and then interconnect them with (mostly) off-road trails. The Freeholders have committed millions of dollars to acquire the "connective tissue" for regional Circuit Trails, and now the County is committing more resources to build them. We have been fortunate to leverage those resources with funds from Federal TIGER grants, the Transportation Alternatives Program and DVRPC's Regional Trails Program, which is funded by William Penn Foundation.
Out of all the upcoming projects in Burlington County, which one are you most excited for and why?
It's tough to pick just one! But if I must, I would say the Delaware River Heritage Trail Route 130 Bypass Project. This 5.5-mile trail segment has so many challenging design elements—a tunnel crossing of Route 130, a repurposed former railroad right-of-way through a wooded area, a proposed at-grade trail crossing of the NJ TRANSIT RiverLine light rail, a connection through one of our showcase regional park facilities at Crystal Lake Park, and a waterfront section along the Delaware River to a connection to the Roebling. I can't wait for this trail to get built so the public can enjoy some of these jewels in northern Burlington County.
Besides increasing their access to trails, what do you want community members to know about the importance of recreational space development within their neighborhoods?
In addition to the health and wellness opportunities of having convenient trail access, I think a lot of people overlook the economic, transportation and safety benefits of regional trails. It's a good way to draw visitors to spend dollars at our "Main Street" cafes, bike shops and other local businesses. We are also increasing transportation options for our residents by connecting trails to public transit like the RiverLine. Roads like US Route 130 are dangerous to pedestrians—off-road trails and safe roadway crossings give our residents the opportunity to hike and bike in a safe manner, allowing them to explore and enjoy all that Burlington County has to offer.
What's your favorite Circuit Trail and why?
The Schuylkill River Trail behind the Philadelphia Art Museum. It's such a fun trail with so much going on around it. When I travel farther south, I love going over the Schuylkill Banks Boardwalk. Its extension over the river is a great feature of an already-scenic trail. One of the goals of Burlington County's trails is to provide the trail riding opportunities that Philadelphia offers our residents…but without having to commute over the bridge. The Schuylkill River Trail is the gold standard we seek to emulate here – wide, accessible off-road trails, highlighting waterfront and other unique environments by interconnecting cultural and recreational centers. We have all of that and more in Burlington County and look forward to opening more miles of Circuit Trails soon!