Creating Community Spaces along the Circuit: INVISIBLE RIVER
Authored By: The Circuit Trails | July 8, 2016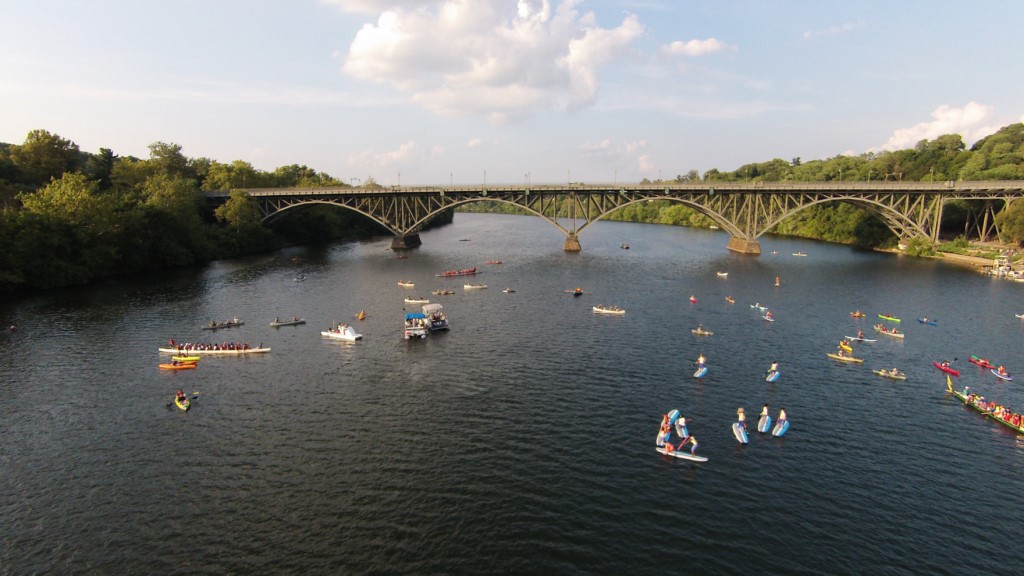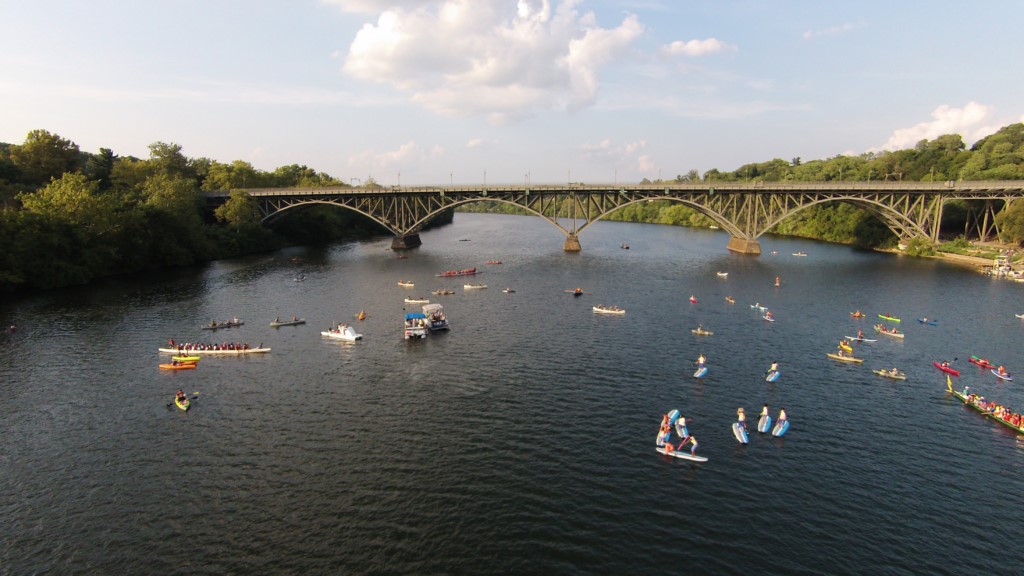 One of the greatest missions of the Circuit Trails is to connect communities to the region's green spaces and to the water through the development of trails as community spaces. With that mission in mind, we are intrigued by the work of INVISIBLE RIVER, a local arts organization that shares a similar vision of engaging the public with the region's waterways by creating community spaces through art.
Using art and recreation, INVISIBLE RIVER engages people with the life of the river, creating new stewards to care for and protect the watershed. On July 16, INVISIBLE RIVER will present Schuylkill River Arts Day (SRAD), a community-centered festival happening on the Circuit's Schuylkill River Trail in Fairmount Park. SRAD will turn the banks of the Schuylkill River into a community space, where the public can celebrate the river through art and activities for the whole family.
The festivities at SRAD will include a processional to the riverbanks beginning at 10 a.m. The community fest will continue along the river until 2 p.m. with activities that highlight how communities can use the river for recreation, including free kayak rentals, paddling lessons, casting and fishing lessons, environmental education classes, and more.
On top of the interactive fun, the festival will feature performances from more than 55 artists, including the African Diaspora Artist Collective led by Peaches Jones of Kule Mele, Funicular Circus, the Almanac Dance Circus Theatre and many others. The artists will explore themes that relate to the importance of the river to the community and will engage the public with the community spaces along the river.
So grab a bike or walk #onthecircuit to be part of this important community event. For those who bike, Indego docking stations and bike racks will be available at the event.
For more information about SRAD, visit our events page here.