DVRPC Approves Regional Trails Fund Grants
Authored By: John Boyle | Research Direction at the Bicycle Coalition of Greater Philadelphia | March 15, 2023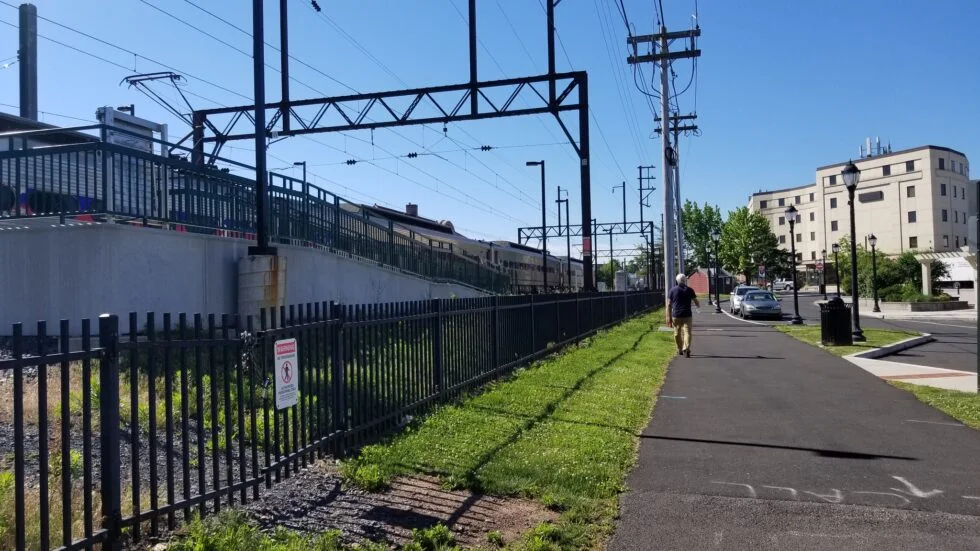 This blog originally published on the Bicycle Coalition of Greater Philadelphia's blog on March 9, 2023.
At the February 23rd Board meeting, the Delaware Valley Regional Planning Commission (DVRPC) announced the award winners for the 9th round of the Regional Trails Program. Eight projects were announced in Pennsylvania ($645,000) and two in New Jersey ($190,000). Only three applicants submitted projects for NJ. With financial support from the William Penn Foundation, the Regional Trails Program has provided $22 million in funding to over 120 trail planning, design, and construction projects to date.
In Pennsylvania:
Chester Economic Development Authority $30,000 Chester Creek Trail Connector –  This is for a Feasibility Study to connect the newest section of the CC Trail in Eyre park to the East Coast Greenway on the Chester Waterfront
City of Philadelphia $100,000 Cobbs Creek Trail – Segment B2– Island Ave to S 78th St in Southwest Philadelphia.
Friends of the Cresheim Trail $100,000 Cresheim Trail – Germantown Avenue Crossing and Adjoining Segment – design phase for carrying the trail over the Germantown Avenue trestle and engaging neighbors on a future segment of the trail to Stenton Avenue.
Montgomery County $90,000 Haws Avenue and Chain Street Trailhead Improvements – Final design for two new trailheads for the Schuylkill River Trail in the borough of Norristown
Schuylkill River Development Corporation $100,000 Schuylkill River Trail – Bartram's to Passyunk – Final design for the portion of the Schuylkill River Trail from the trail's current
southernmost terminus near 61st Street to Passyunk Avenue in Southwest Philadelphia.
Riverfront North Partnership $100,000 Magee Avenue Connector – Construction of a path between the K&T Trail and State Road and will improve access to the Tacony-Palmyra Bridge
Discover Lansdale $25,000 Lansdale Freight House Amenities – This is for trail access and amenities and will serve as a trailhead for the Liberty Bell Trail
Hatfield Township $100,000 Liberty Bell Trail – Schwab Road Connection This is for preliminary design for the Liberty Bell Trail in Hatfield Township along Schwab road between Orvilla Rd andd the Lansdale border, connecting two other segments that are funded and already in preliminary design. These 3 segments will extend the trail from Lansdale to Hatfield.
In New Jersey:
Camden County $100,000 Camden County LINK – Segment 1A Partial Realignment – Design funding to realign the LINK trail to the south side of the Cooper River in New Camden Park
Pennsauken Township $90,000 Burlington-Camden Trail Connector – This is a feasibility study for the Burlington-Camden Trail Connector in Pennsauken and Maple Shade Townships.