Exploring Our Water Trails with River Days
Authored By: The Circuit Trails | September 28, 2016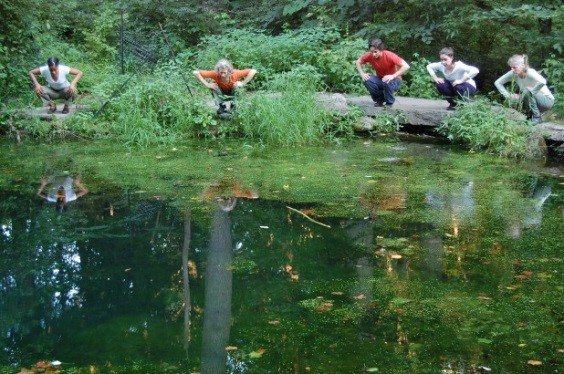 Trails and waterways go hand-in-hand like coffee and mornings. Many trails run along waterways, connecting our communities with access to the water and reminding us all of the importance of protecting the watershed.
Thousands of people bike, walk and run on the Circuit Trails every year, but did you realize that while you enjoy these trails you are often doing more than exercising? Frequently you are enjoying the hundreds of creeks, streams and rivers that make up our watershed.
That's why we've teamed up with our friends at the National Wildlife Federation and 23 environmental education centers along the Delaware River (and the Circuit) to help educate the community about keeping our waterways clean. Running through the end of October, River Days is a 6-week series of 30+ distinct events to engage area residents with the watershed through fun and exciting programs with the aim to preserve and protect the waterways and the lands nearby, ensure clean drinking water for our communities, and protect the crucial habitat they provide for hundreds of species of plants and animals.
Below we've profiled just three of the more than 30 programs happening during River Days. To learn more about River Days and the events happening near you, visit the River Days Facebook Page.
Philly Fall Nature Fest – October 1
John Heinz National Wildlife Refuge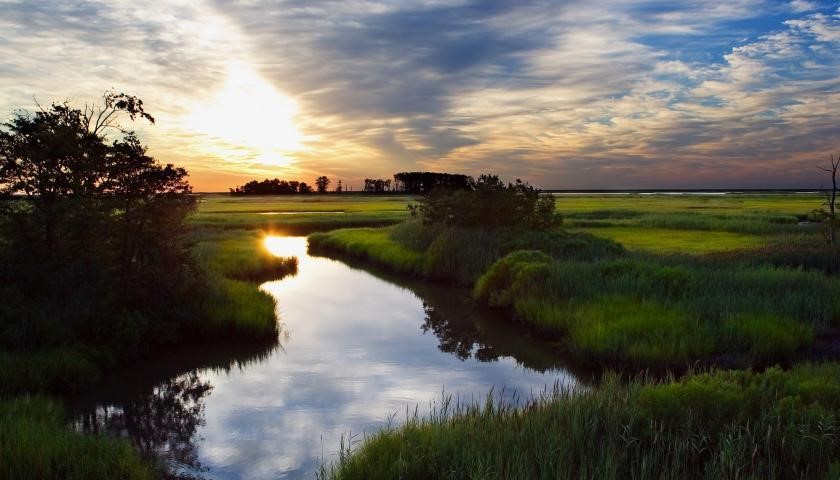 A great opportunity for families to engage with nature and learn about local wildlife resources, Philly Fall Nature Fest will feature live animal demonstrations including hawks, owls and eagles, a variety of crafts and exhibits, and even paddling journeys! Enjoy live music and free refreshments, but not before you hop on the "trackless trolley" to tour the refuge and learn about the different habitats and wildlife. This activity-filled day will leave you feeling entertained, educated and eager to return to John Heinz and learn more about the wildlife that surrounds us.
Discovery Pedal – October 8
Lawrence Hopewell Trail
Grab your helmet and your friends for the Discovery Pedal of the Lawrence Hopewell Trail, extending from the Watershed Center in Hopewell Township to a picnic destination in Lawrenceville. Keep an eye out for "Discovery Markers" along the ride where you can stop to read brief pieces of significant human and natural history related to the trail. Take a break at the dividing line of the Delaware River watershed to hear how you can help protect the water quality and become a "River-Friendly" resident!
River Days Watershed Walk – October 15
Schuylkill Center for Environmental Education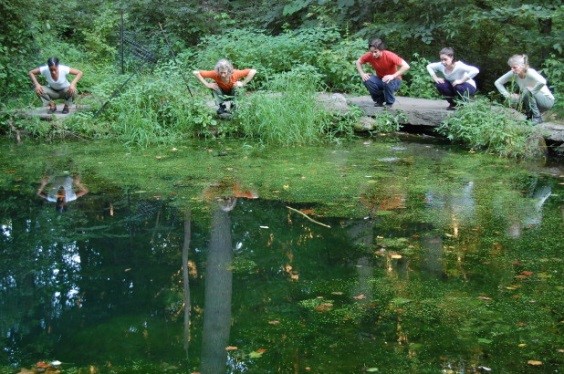 Join others for a scenic hike along one of the few intact first-order streams in Philadelphia, just off the Schuylkill River Trail in Roxborough. Walk along the stream as it flows down to the Schuylkill River and discover a variety of creatures in the water and its surrounding areas, all while immersing yourself in the surrounding forest. Most importantly, come ready to learn about the history of this important watershed and the actions we all must take to protect it!
When you're out at these events, make sure you sign the pledge and take action to improve creek and river health! Share your pictures using #onthecircuit and #riverdays.