Funding Alert: PA Trails Receive a Major Boost
Authored By: The Circuit Trails | July 7, 2017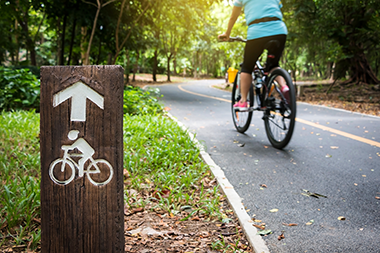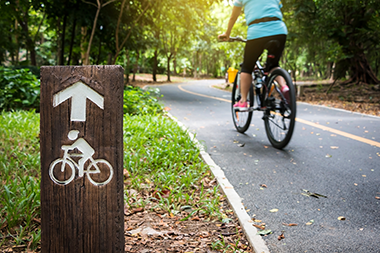 It's Friday afternoon—a perfect time to share some great news! The Delaware Valley Regional Planning Commission recently approved $1.48 million in grants for 11 Circuit Trails projects in Southeastern Pennsylvania. These grants will fund trail design, construction and feasibility studies to close gaps in the Circuit Trails network as well as extend existing segments.
It's no surprise that the Circuit Trails relies on public and private funding to expand new trail segments and maintain and improve existing trails. This funding, provided by the William Penn Foundation, will go a long way to helping us meet our goal of building 500 miles by 2025. The Circuit's footprint and impact is expanding and we couldn't be more excited. So, let's look at where the funds are going:
Bucks County
Neshaminy Creek Trail (Dark Hollow Park) – $298,836 for design
D&L Canal Trail (Tyburn Road) – $75,000 for construction
Chester County
Warner Spur – $80,000 for feasibility study
Delaware County
Darby Creek Trail (Swedish Cabin to Kent Park) – $115,848 for construction
Darby Creek Trail (Kent Park to Gateway Trail) – $80,000 for design
Octoraro Trail (Phase I) – $250,000 for design
Montgomery County
Schuylkill River Trail and Chester Valley Trail Extension (Norristown Trail Junction Center) – $100,000 for design
Wissahickon Trail (Northwestern Avenue) – $25,000 for feasibility study
Valley Forge Park Alliance – North Gulph Road Connector – $60,000 (study)
Philadelphia County
Cobbs Creek Trail (Segment B – Phase I) –$350,000 for design and construction
Parkside Cynwyd Trail – $50,000 for design – crosses into Montgomery County
The total funding amount for the 11 approved projects is $1,484,684.
Please visit DVRPC's website to learn more about these grants in addition to other relevant news items.