How to Complete the Entire Circuit Trails Scavenger Hunt Checklist in One Day
Authored By: The Circuit Trails | August 29, 2019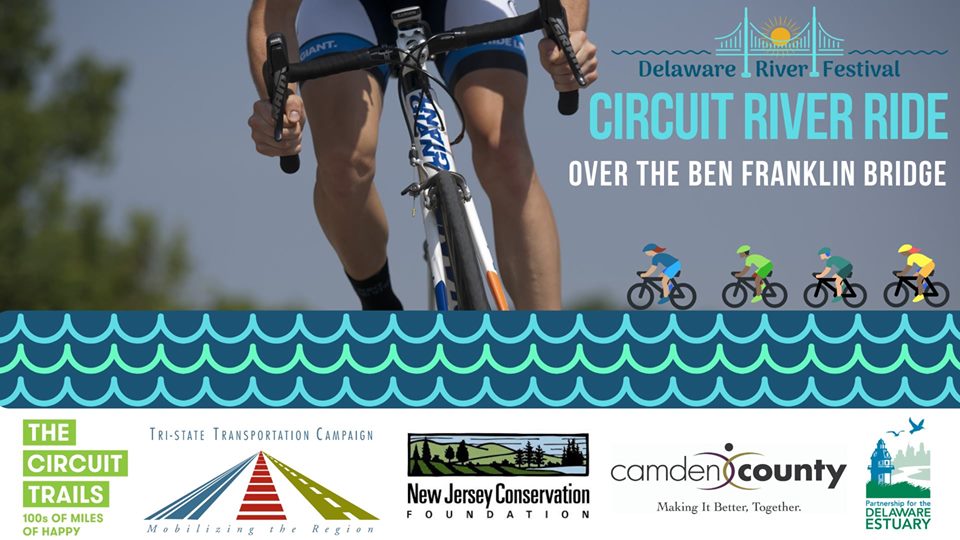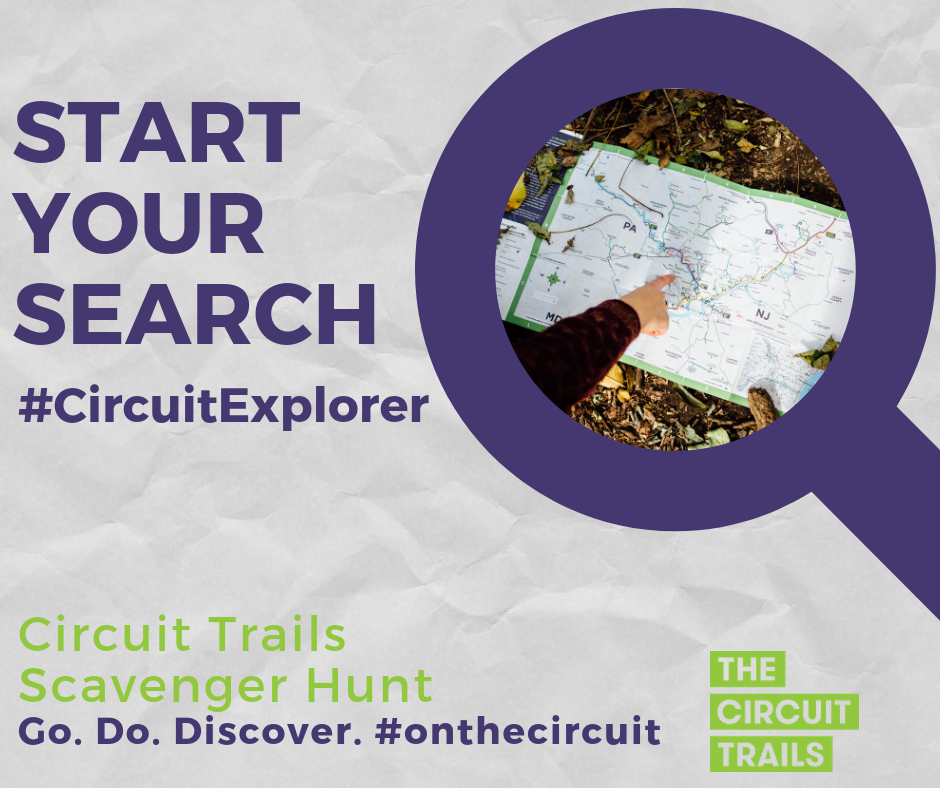 All summer long we've been encouraging you to get out and get #onthecircuit by playing in our Circuit Trails Scavenger Hunt. With summer slipping away and the school year ramping back up, we think now is the perfect time to get out for one last big hoorah before you're tied up in the office again or bogged down with school work.
Feel like you're already too busy to take part in the Scavenger Hunt already? Well, what if we told you there was a way to complete all 11 tasks on the checklist in just one day? You can do just that by attending a single event – the Delaware River Fest Ride!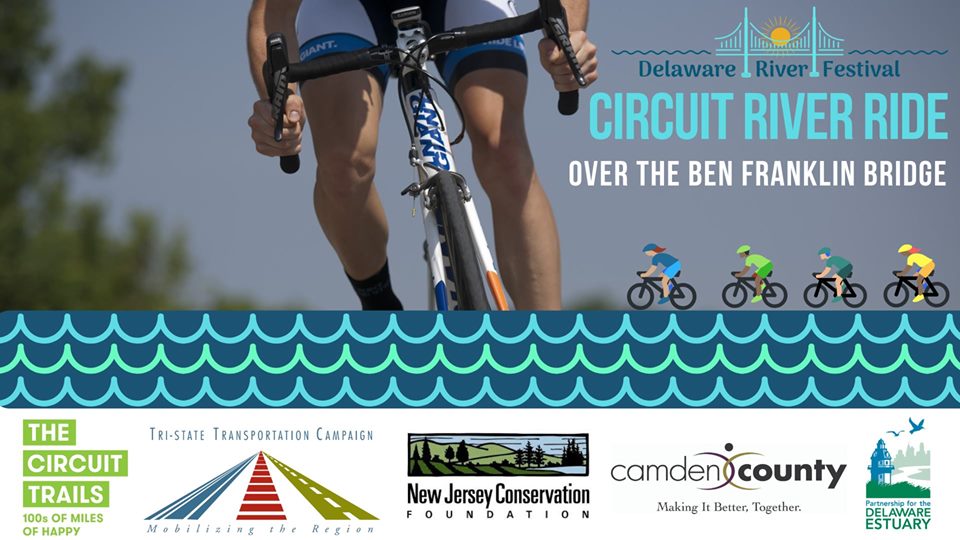 On Saturday, September 7 at 10 a.m., join us and a few members of the Circuit Trails Coalition for a fun-filled morning along the Delaware River led by the Tri-State Transportation Campaign and the New Jersey Conservation Foundation. The ride is BYOB – bring your own bike, so make sure you have you've got your own wheels ready to roll. Be sure to register for the event here.
Before you go, take a look at how you can check off every task of the Circuit Trails Scavenger Hunt checklist and earn your self a bunch of entries to win our prize packs and our grand prize pack, which includes a brand new bicycle, all by heading out to the Delaware River Fest Ride.
Visit a trail in New Jersey
The ride will begin on the Camden side of the Ben Franklin Bridge on the Ulysses Wiggins Waterfront Promenade.
Visit a trail in Pennsylvania
Then, you'll cross over the Ben Franklin Bridge Pedestrian Walkway on your way to attending the Delaware River Water Festival along Philadelphia's Delaware River Trail.
Find artwork along a trail
During your travels in Camden, the ride leaders will point out some of the murals you can spot along the way! Keep an eye out for them and stop for a photo.
Visit an Alliance for Watershed Education Center
Did you know that the Center for Aquatic Sciences in the Adventure Aquarium is a member of the Alliance for Watershed Education? Visit the Center along the Ulysses Wiggins Waterfront Promenade before or after the ride to check this task off the list.
Take a picture with a Circuit Trails sign
There will be plenty of Circuit Trails signs throughout your trip as you take three different trails #onthecircuit during your ride. Make sure to snap a picture of one of them to tackle this task.
Attend a Circuit Trails Event
This one's easy! The Delaware River Fest Ride is a Circuit Trails event, so just attending checks this one off the list.
Explore a trail you've never travelled before
Lucky for you, the event involves riding along three different trails #onthecircuit, but if you've already travelled all three of them take a look at our other trails to see where you can travel after the ride to satisfy this task.
Visit a trail in a county that you don't live or work in
This one could be tricky if you live or work in Camden or Philadelphia counties, but if you don't it's smooth sailing for you. If you do live in and work in these two counties, consider extending your ride further into PA or NJ to explore trails in a different county and check this one off the list.
Take a bike ride on the Circuit Trails
Another simple one! The Delaware River Fest Ride is a bike ride – we think you've got this one covered.
Have a picnic in a park on the Circuit Trails
Although a lunch isn't involved in the event itself, the ride is sure to build up an appetite. Grab some lunch or pack one before you leave, then unwind with a nice picnic along the trails.
Bring a friend along for a trip on the Circuit
Why go it alone? Bring a friend along to the ride for a good time and to check off this task for both of you.
REMINDER: Each task completed earns you additional entries to the grand prize pack. So what are you waiting for? That brand new bicycle could be yours. The Scavenger Hunt ends on September 20. Remember to post your pictures to your favorite social media platform (Facebook, Twitter or Instagram) with #CircuitExplorer to make your entries count! Happy exploring!