Join Us to Celebrate the Return of Trail Season – April 15!
Authored By: The Circuit Trails | March 15, 2016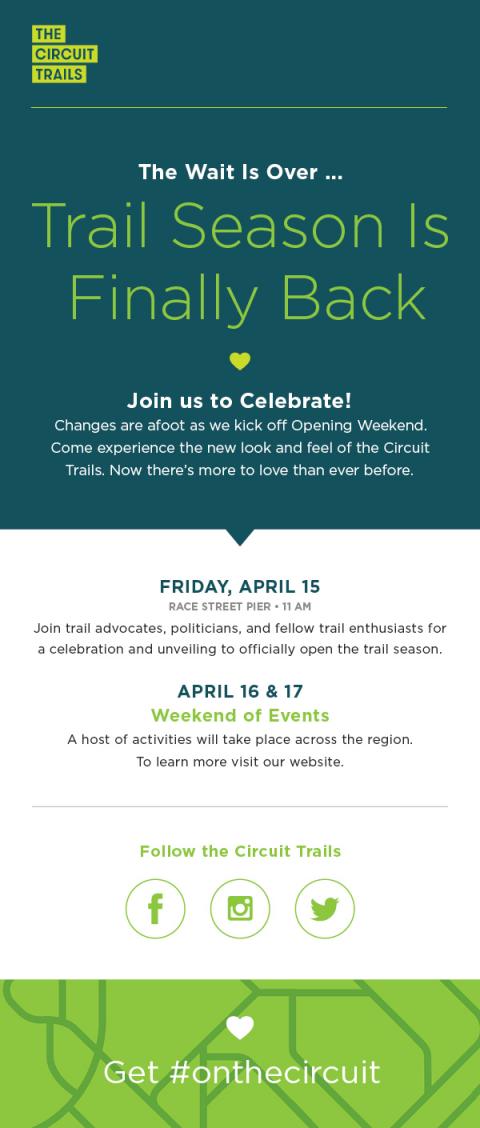 Join us on April 15th for a celebration of trails! In just one month the Circuit Trails will take a major step forward with the launch of a new awareness campaign, encouraging people to use, visit and share their stories about the Circuit. Along with a new look and feel, the Circuit Trails will be launching a new, user-friendly website at CircuitTrails.org. Please plan to join us on April 15 at 11 a.m. at Race Street Pier for a celebration of the return of trail season and the unveiling of our new look!
There's more to love than ever before. Throughout the weekend there will be events across the region to celebrate the opening of trail season. Visit our events page to find out what is happening on the Circuit Trails during Opening Weekend (April 16 & 17) and get out on the trails this season!