Kicking off Trail Season on the Circuit: Opening Day 2019 Recap
Authored By: The Circuit Trails | April 17, 2019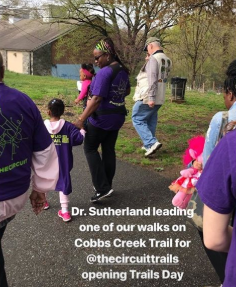 We couldn't have asked for better weather on Saturday for our Opening Day celebrations! The sun was shining, the birds were chirping, and most importantly, hundreds of people were out #onthecircuit! Whether you were biking, hiking, kite flying or cleaning up, we hope you kicked off the start of trail season with a bang!
Thank you to our all of our great partners and friends all around the Circuit Trails network who helped make Opening Day for Trails 2019 a success. There were so many events happening on the trails, it was hard to keep up. Check out some highlights from this past weekend's festivities below!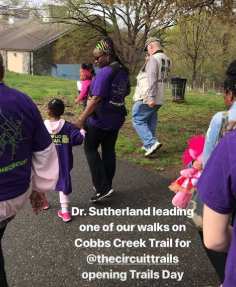 Community members spent the morning walking along the Cobbs Creek Trail learning all about the health benefits of time spent outdoors and on the trails with Dr. Sutherland from CHOP, and spotted flowers and wildlife thanks to nature guides from the Cobbs Creek Environmental Center, part of the Alliance for Watershed Education.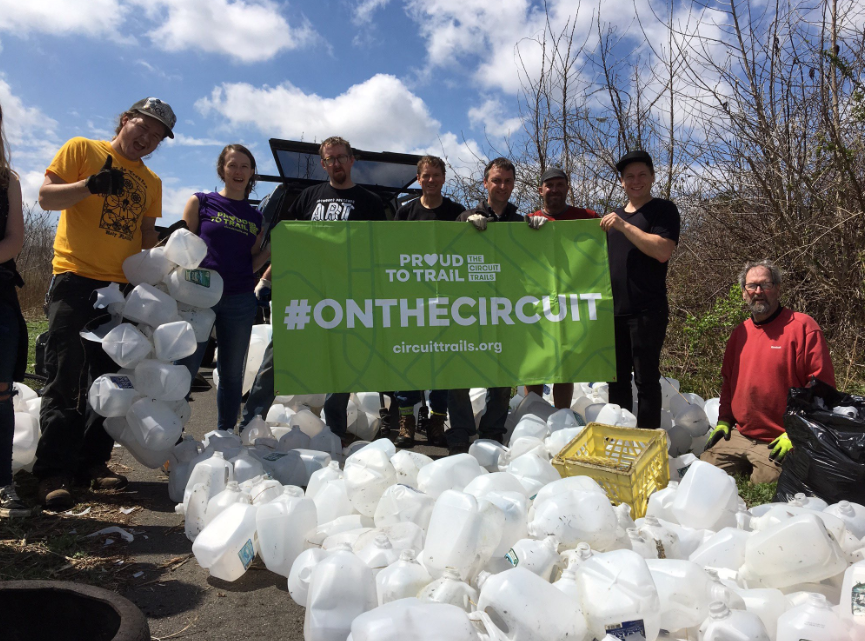 Volunteers celebrated Opening Day by cleaning up a "lake" of gallon water jugs on the D&R Canal Trail.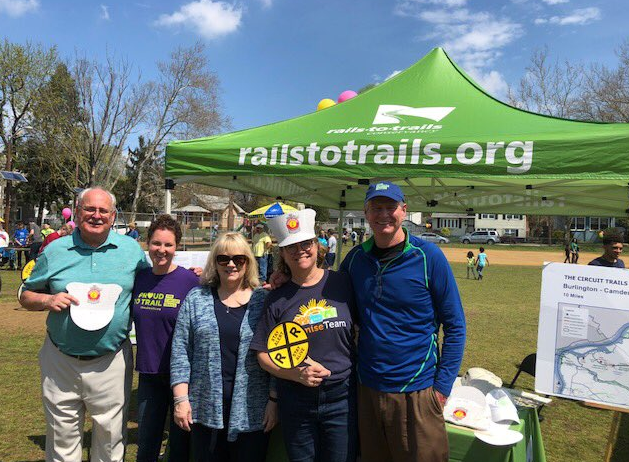 In Pennsauken, members from Rails to Trails and the community came together to discuss the developing trail project and view renderings for the future trail that will connect Burlington and Camden counties #onthecircuit.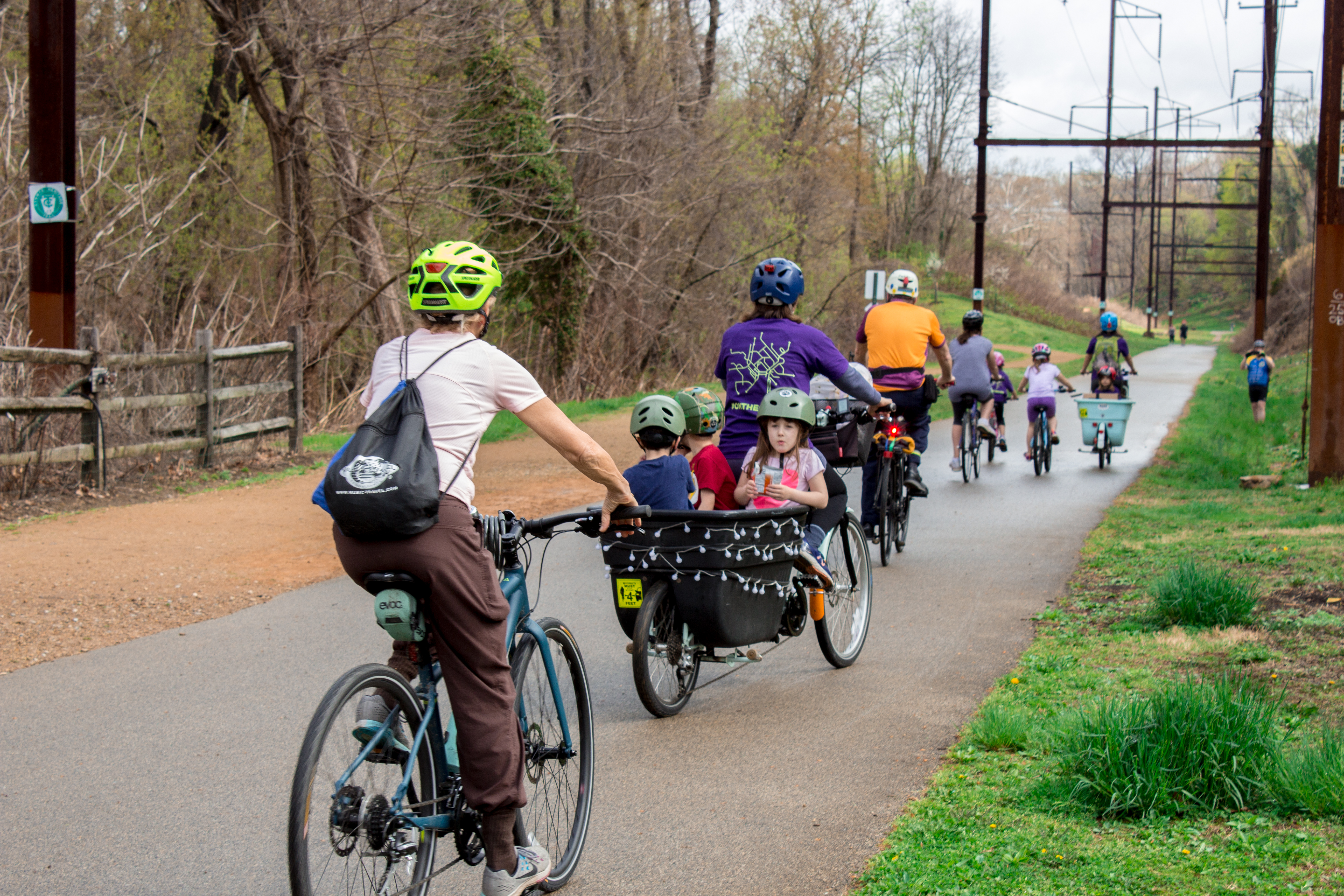 The Narberth Cycling Club, The Friends of the Cynwyd Heritage Trail, Friends of Linwood Park & West Laurel Hill Cemetery and Funeral Home partnered to bring local community members together for a group ride through Ardmore, Narberth and Bala #onthecircuit.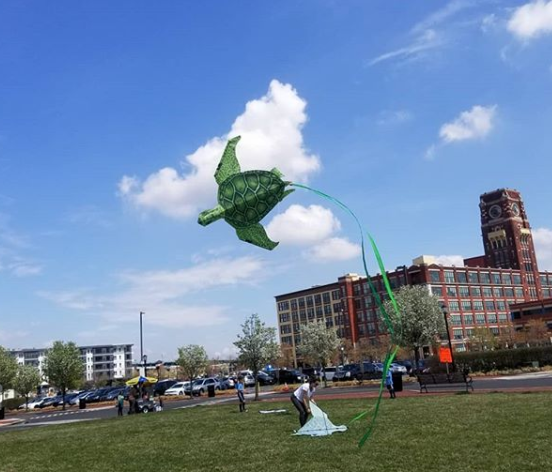 Our friends at the Alliance for Watershed Education centers got in on the action, too. At the Center for Aquatic Sciences at the Adventure Aquarium, nearby to the Ulysses Wiggins Waterfront Promenade, kites soared through the sky to celebrate the start of trail season.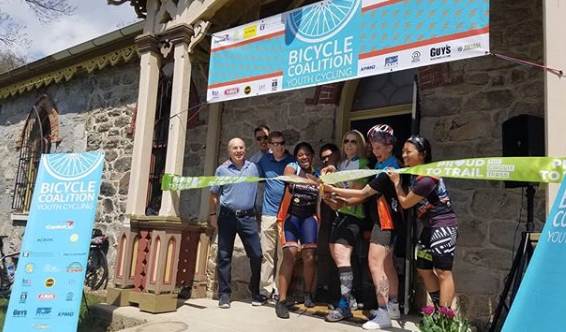 On Opening Day, the Bicycle Coalition of Greater Philadelphia celebrated with the grand opening of their Youth Cycling program's Park Based Education Headquarters in Fairmount Park.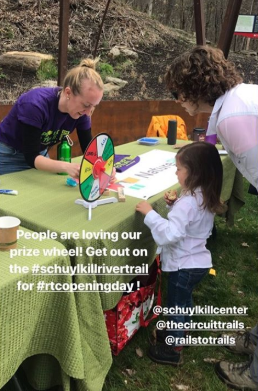 The Schuylkill Center for Environmental Education celebrated Opening Day at their new entrance to the Schuylkill River Trail. Community members learns about the important health benefits of getting outside and participated in a trail beautification project.
And best of all, fans of the Circuit took to their favorite trails all across the region and let us know they were joining in the celebrations, too.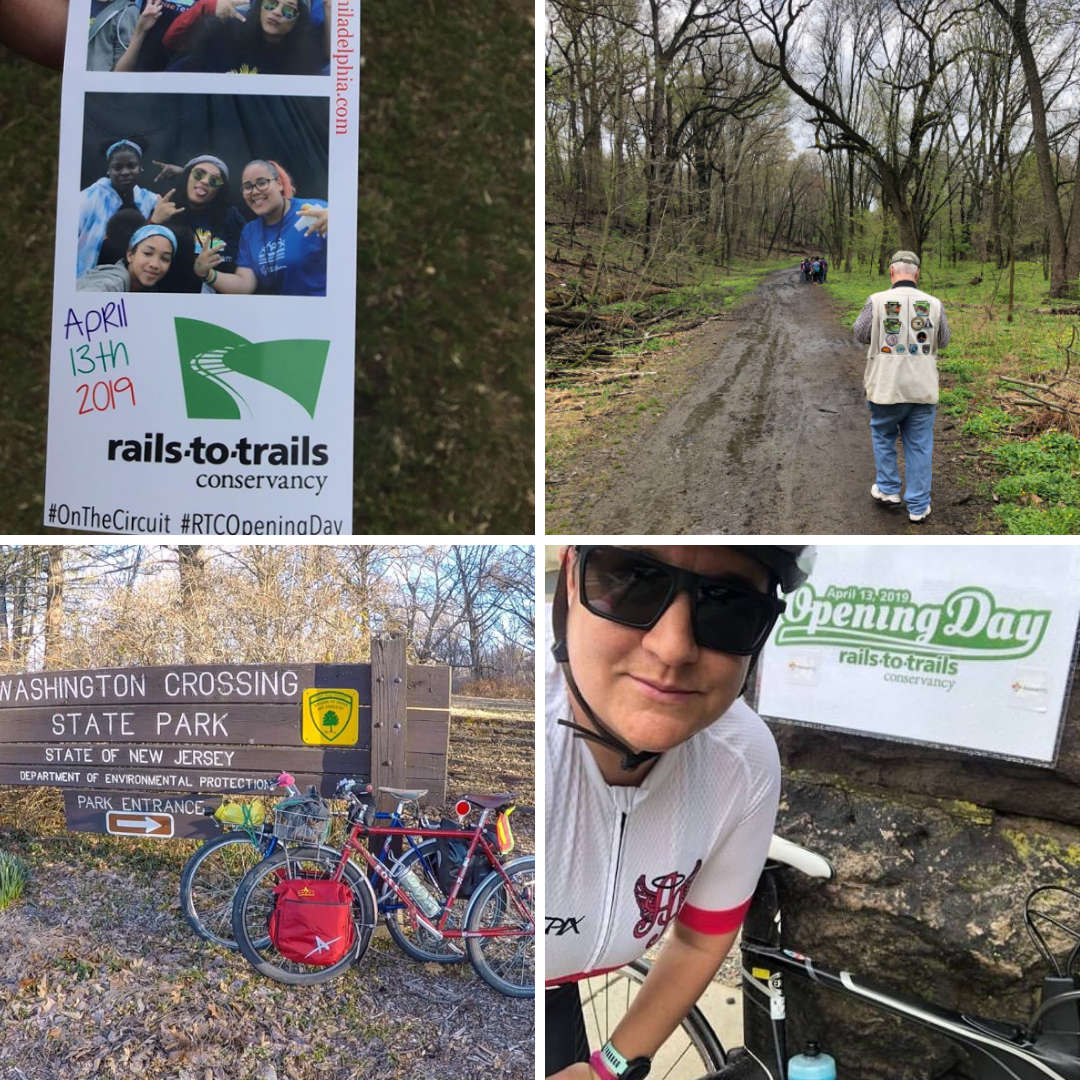 But wait, there's more! We're not letting the Opening Day for the Trails celebrations end just yet – there are still some events happening this weekend, too. Check out these upcoming Opening Day events:
When: Saturday, April 20
When: Saturday, April 20
Trail: John Heinz Refuge Trail
When: Saturday, April 20
We hope to see you out #onthecircuit all season long! Whether you walk it, bike it or run it – just enjoy it! To stay up to date on all the events, progress and news happening #onthecircuit, follow us on Facebook, Twitter and Instagram.