"Love to Ride Philadelphia" — the Newest Challenge on the Circuit
Authored By: The Circuit Trails | October 12, 2017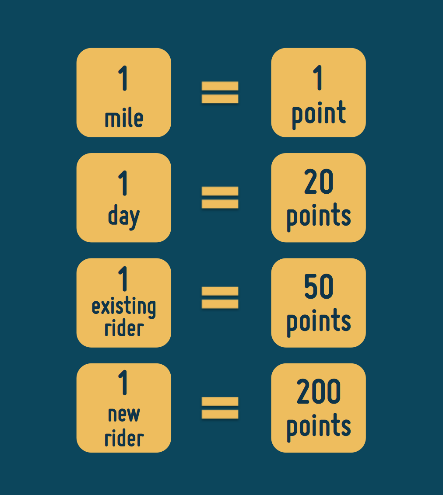 There's a new challenge happening in the region … and on the Circuit. Don't worry—this one isn't 500 miles, but it is aiming to increase your riding AND encourage your friends to join you!
Love to Ride Philadelphia, a collaboration between our friends at the Clean Air Council, Indego, Go Philly Go and the Bicycle Coalition of Greater Philadelphia, is a fun, friendly competition that's all about building awareness for the benefits of riding a bike. From now until Oct. 31, businesses will compete against one another to see which organization can encourage the most staff to get on bikes and log their miles. You earn points by riding, but you earn even more points by encouraging others – especially those who don't already ride – to sign up for the competition. Remember—this is a team challenge – check out the scoring chart below to see what we mean!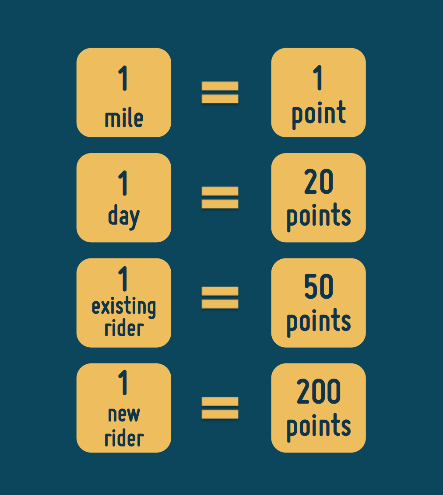 Any challenge worth its salt comes with great prizes, right? Generous supporters and bike-friendly businesses across the region are donating prizes that both individuals and teams can win by logging the most miles!
To help get you started, we compiled a list of trails below that we think you might love.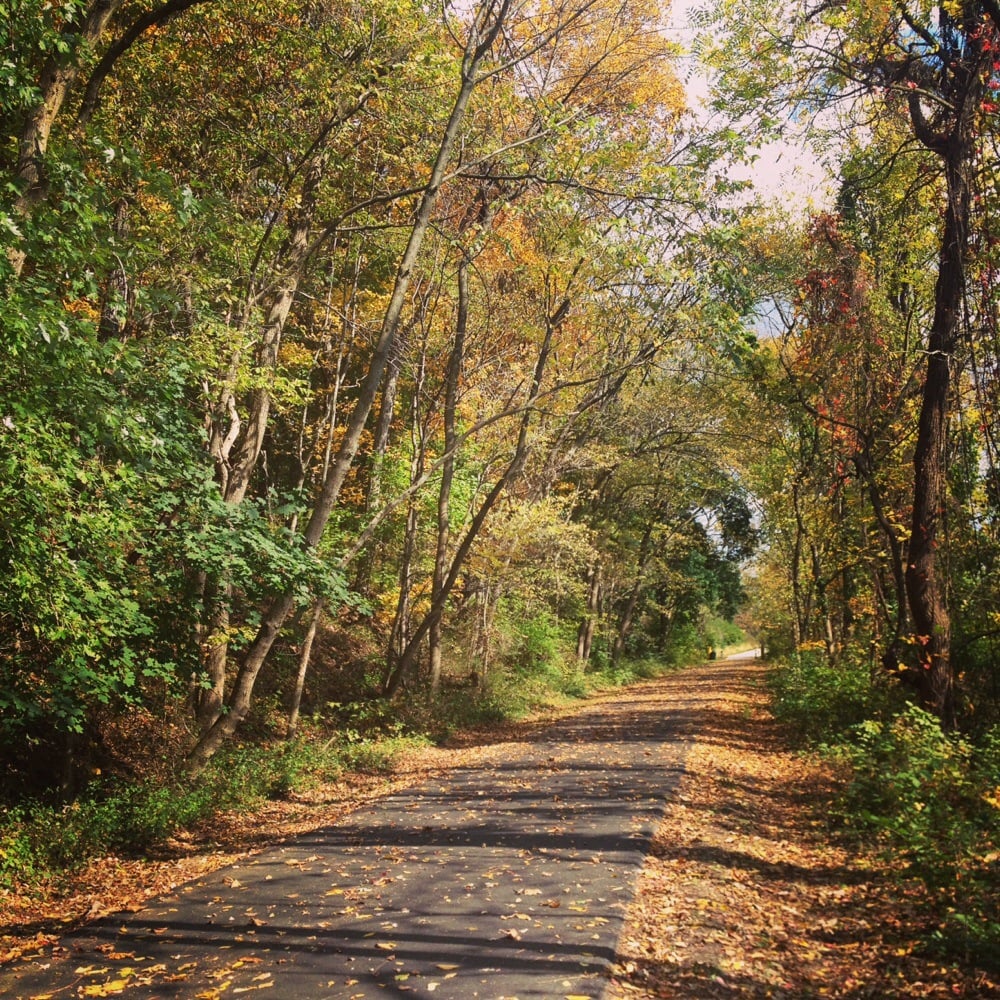 Schuylkill River Trail: Currently 60-plus miles long, the SRT runs through a variety of municipalities that all offer their own unique, beautiful landscapes. From riding by Philadelphia's Art Museum and Boathouse Row, to the historic scenery of Valley Forge National Historical Park in Montgomery County, and everything in between, there's a reason that this trail often tops our users' lists of favorites.
Cooper River Trail: Located within the 346-acre Cooper River Park in Pennsauken, N.J., this 3.7-mile trail meanders through wetland habitats, grassland areas and dense foliage as far as the eye can see. Because of these features, the park is a birder's and nature-lover's paradise!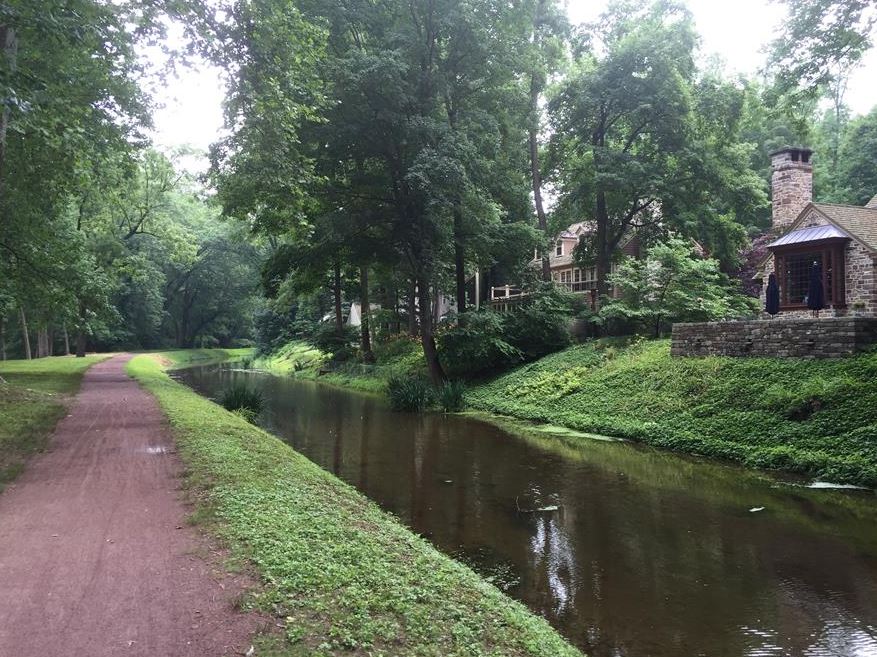 D&L Canal Towpath: This 59-mile towpath located within Delaware Canal State Park begins in Bristol, Pa. and runs all the way north to Easton, Pa.. The trail is rich with history—back in the mid-1800s, this pathway was mainly used by traders and their teams of mules, which pulled cargo-loaded boats to and from Philadelphia and New York. Now, it's the perfect destination for logging trail miles.
For more trails in your neck of the woods, check out our trail-finder tool to see what might be around the corner from you!
If you're itching to win this challenge, consider biking to work! Swapping out your car or public transportation in favor of a two-wheeled commute via the Circuit is a great way to log miles, feel great and contribute to a greener region.
So, what are you waiting for? Get your colleagues and friends on their bikes, and register for Love to Ride Philadelphia here!