Make a Difference on the Circuit
Authored By: The Circuit Trails | October 20, 2017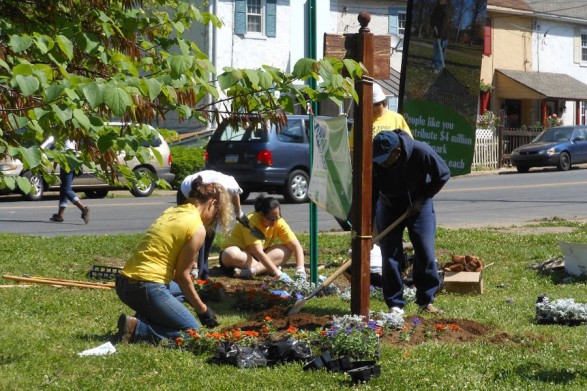 We all want to make a difference, right? So why not combine your love of trails with the 26th annual Make a Difference Day? This national day of service is one of the country's single largest annual volunteer efforts, with the mission of improving the lives of others.
On Saturday, Oct. 28, our friends at Rails-to-Trails Conservancy will be making a difference by heading outside to clean up local trails, and they're encouraging trail users to take their pledge and join them in their efforts.
We thought we'd extend the goodwill of Make a Difference Day beyond Oct. 28 by sharing a number of volunteer opportunities that are coming up on the Circuit. We hope you'll be inspired to share your time and help maintain our shared trail resources that are helping people get outside, get active, commute to work and more.
Trail Workday at the Cynwyd Heritage Trail, October 21 at 8:30 a.m.
On the third Saturday of every month, the Cynwyd Heritage Trail hosts trail workdays, where their team provides you with a task, along with necessary tools and supplies, so you can assist them in the general upkeep of the trail. Thinking of getting your family or colleagues together to give back as a team? This is a great way to do it! Learn about upcoming outdoor stewardship projects here, or email Chris Leswing at CLeswing@lowermerion.org.
Fourth Saturday Volunteer Day at Bartram's Garden, October 28 from 9 a.m. – 12 p.m.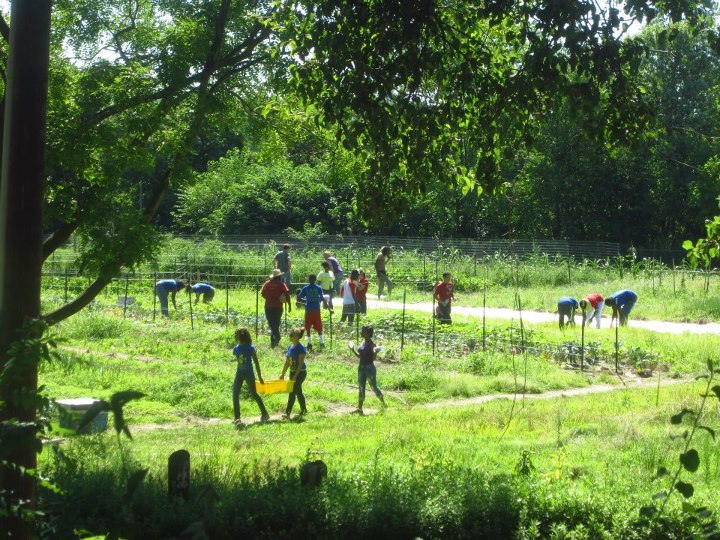 Volunteers working hard at Bartram's Garden's community farm.
Want to help maintain the nation's oldest botanical garden? Then head on over to Bartram's Garden, where you can work with its staff on seasonal upkeep tasks, such as weeding, planting and cleaning. This is a recurring opportunity from April to October, so if you enjoy this experience, then make sure to keep it on your radar for next spring!
Love Your Park Day at Lardner's Point Park, November 4 from 12 p.m. – 3 p.m.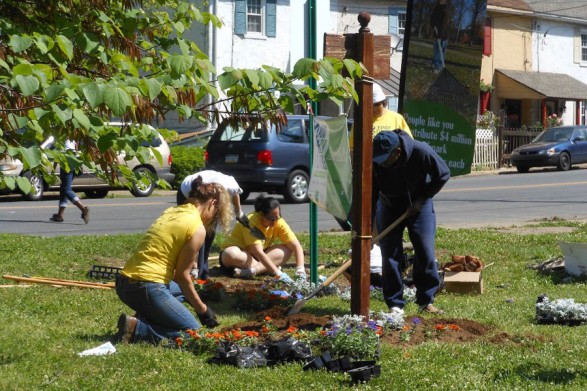 Community members participating in last year's Love Your Park Day.
Lardner's Point Park, a segment of the K&T Trail, could use your help in maintaining its green space! Volunteers will clear debris from the river, clean up trash and help plant beautiful shrubbery around the trail. This opportunity is part of Philadelphia Parks & Recreation's annual Love Your Park Day—explore additional Love Your Park Day volunteer opportunities here!
These are only a few of the instances where you can make a difference on the Circuit and in your communities. There are always volunteer opportunities highlighted on the Circuit's event page.
Pledge here to tell Rails-to-Trails that you will make a difference for our trails!