MINI-CHALLENGE ALERT! Start Your Summer At On the Delaware Music Festival
Authored By: The Circuit Trails | June 22, 2018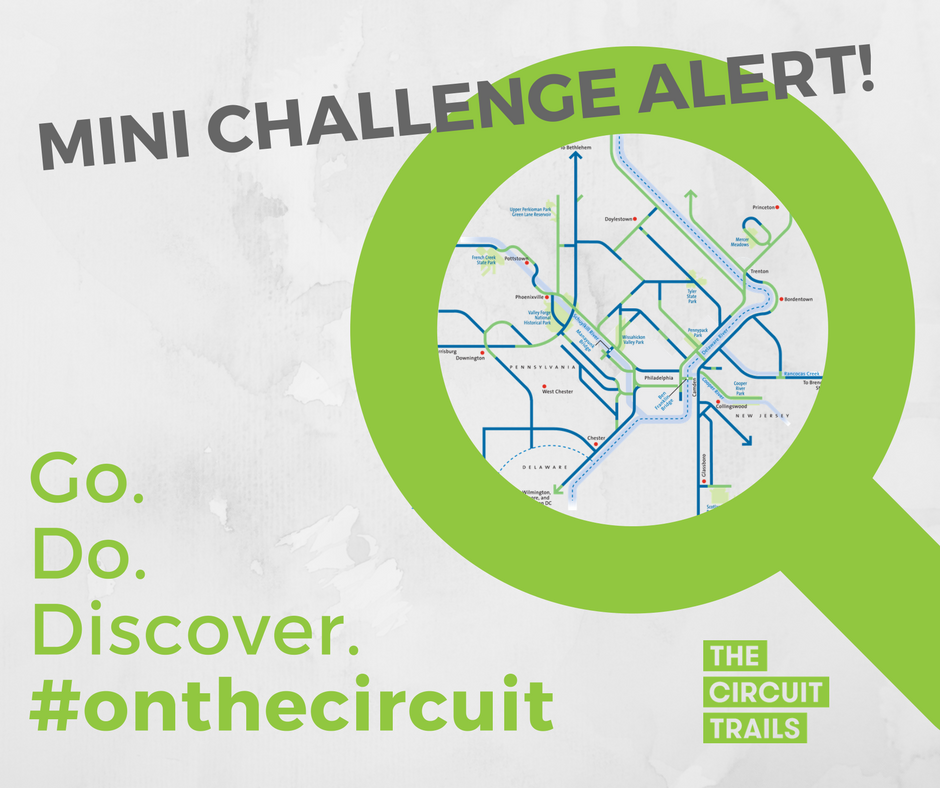 It's officially summer! School's out and the weather is heating up. There's never been a better time to get out on the trails. Whether you ride, run or walk, it's the perfect time to get active and explore all the events on the trails this summer.
On Saturday, June 30, 2018 the biggest music festival in Northeast Philly, On the Delaware, is coming to the Delaware Waterfront and to the Circuit Trails! Head out via the Pennypack Trail to experience a day filled with music, food, drinks, children's activities and more right on the water. This new festival features a variety of Philadelphia's most popular rising artists, including an awesome lineup of 15 bands on two stages. With all the excitement, you'll surely want to capture the moments.
We want to share in this excitement too, and that is why the On the Delaware Music Festival is a Scavenger Hunt Mini-Challenge! Entering the mini-challenge is as easy as taking a selfie. Take a photo of you enjoying the festival, and then post the pic using #onthecircuit — don't forget to tag the Circuit Trails! You can tag us @circuittrails on Twitter, @thecircuittrails on Instagram and @TheCircuitTrails on Facebook. If you prefer not to share on social media, you can upload your photo here. Your post or upload automatically enters you to win our Mini-Challenge prize pack and entered once more into our grand prize lottery, a brand new Fuji bike!
Can't make it to the On the Delaware Music Festival? Don't stress, you can still take part in this mini-challenge! All you have to do is snap a selfie on any of the waterfront Circuit Trails and post the pic using #onthecircuit and tagging the Circuit Trails on Facebook, Instagram or Twitter. There are more waterfront trails than you might think – from the Schuylkill to the Delaware, to our creeks and beyond, here are few options to explore along the water:
Whether you join us on the Delaware for a day of music or you explore your own waterfront adventure, don't forget to snap, share and enter to win in our Go. Do. Discover. Scavenger Hunt #onthecircuit!