Nine for Nine: Circuit Resolution Adopted in Burlington County
Authored By: The Circuit Trails | February 14, 2019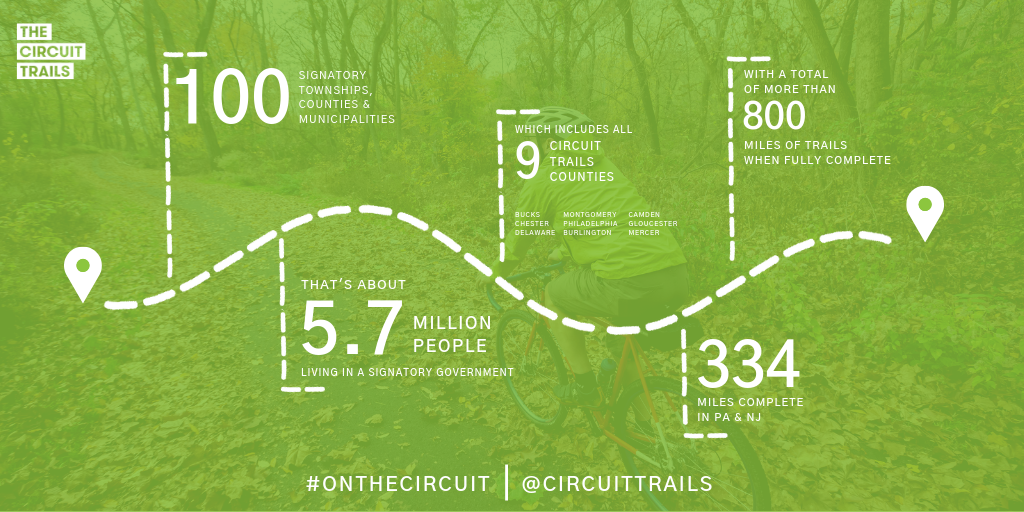 It's time to celebrate!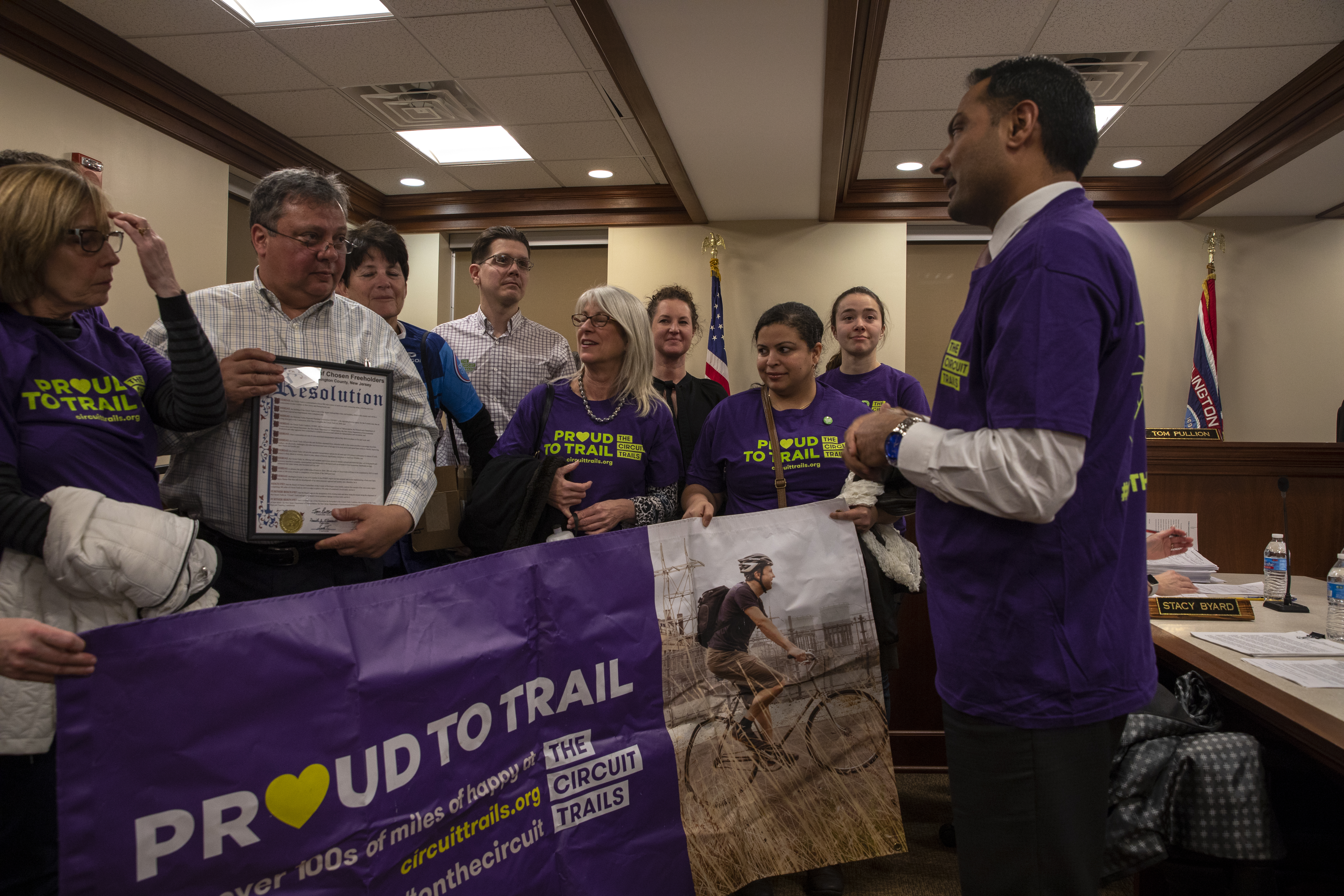 Burlington County Freeholders with Circuit Trails supporters – photo by Sonia Szczesna
Last night, the Burlington County Freeholders formally adopted the Circuit Trails resolution in support of our goal to build 500 miles of trails in the region by 2025. Burlington County is the ninth of nine counties that are home to Circuit Trails in the Greater Philadelphia and South Jersey region to adopt the resolution. Additionally, the county's stamp of approval marks the 100th township, county or municipality to adopt the resolution making it a double-milestone moment for the region-wide effort. With the addition of Burlington County, more than 5.7 million residents now live in a signatory government supporting the trail network's goal!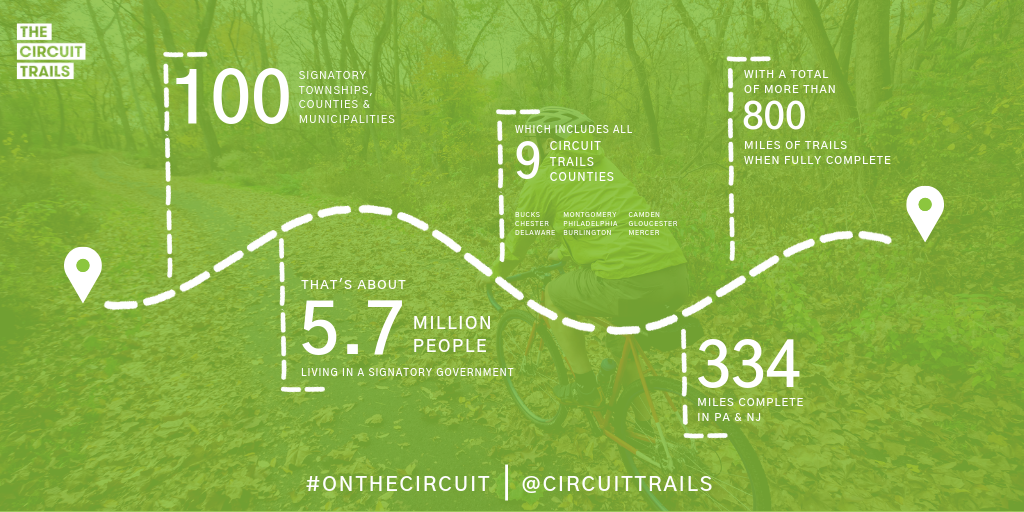 This major feat is not only a victory for the Circuit Trail Coalition, who are the leaders of the resolution effort, but also for you, the daily users of the Circuit! The support from local governments helps us to further our commitment to providing opportunities for commuting and connecting to destinations across the region including shopping and dining, recreation, historic and cultural sites, environmental education and conservation centers, and more via the vital links made in each county #onthecircuit.
Our goal to build 500 miles of trails by 2025 is a transitional goal on the way to reaching our larger goal to complete the entire Circuit Trails network, which will be more than 800-miles long, by 2040. Today, we have 334 miles complete with additions to come during trail season! Every mile counts towards our goal! We are so thankful for the support of the local governments and the dedication of enthusiasts trail users! We look forward to more progress to come #onthecircuit in the future!
If you want to encourage your township or municipality to get on board, head to the Circuit Trail Resource Library to grab a sample resolution and cover letter that you can use and modify to send to your local government. In the meantime, grab your bike, lace up your sneakers, and head out for a celebratory adventure #onthecircuit!