Our Scavenger Hunt Is Ending – Make The Most of It #onthecircuit
Authored By: The Circuit Trails | September 12, 2018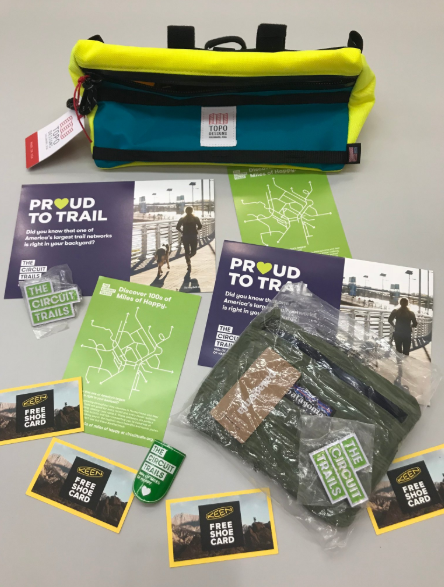 Ok… it has been a little wet outside… but the sun will come out again, and you don't want to miss all of the hidden gems and amazing activities that are #onthecircuit and on your local trails this fall. To get you started, check out our Go. Do. Discover #onthecircuit Scavenger Hunt for new places to discover and things to do on the trails. But don't wait too long… the Scavenger Hunt ends on Saturday, September 22.
If you want to get hunting, but don't have the time to look through our 52 destination Scavenger Hunt map, there's no need to panic. Throughout the summer, we curated lists of destinations that are perfect for spending time on the waterfront and getting in some weekend family fun. Use these round-ups to help kick start or advance your personal scavenger hunt in this final week:
Aside from exploring new destinations, participating in our Scavenger Hunt enters you to win a bunch of prizes, and we know you like prizes! Every post you submit, either on social media with #onthecircuit or through our website here, enters you to win our Grand Prize – a new bike from Fuji Bikes, a pedal & paddle excursion on the Schuylkill River, swag and more! Cool, right?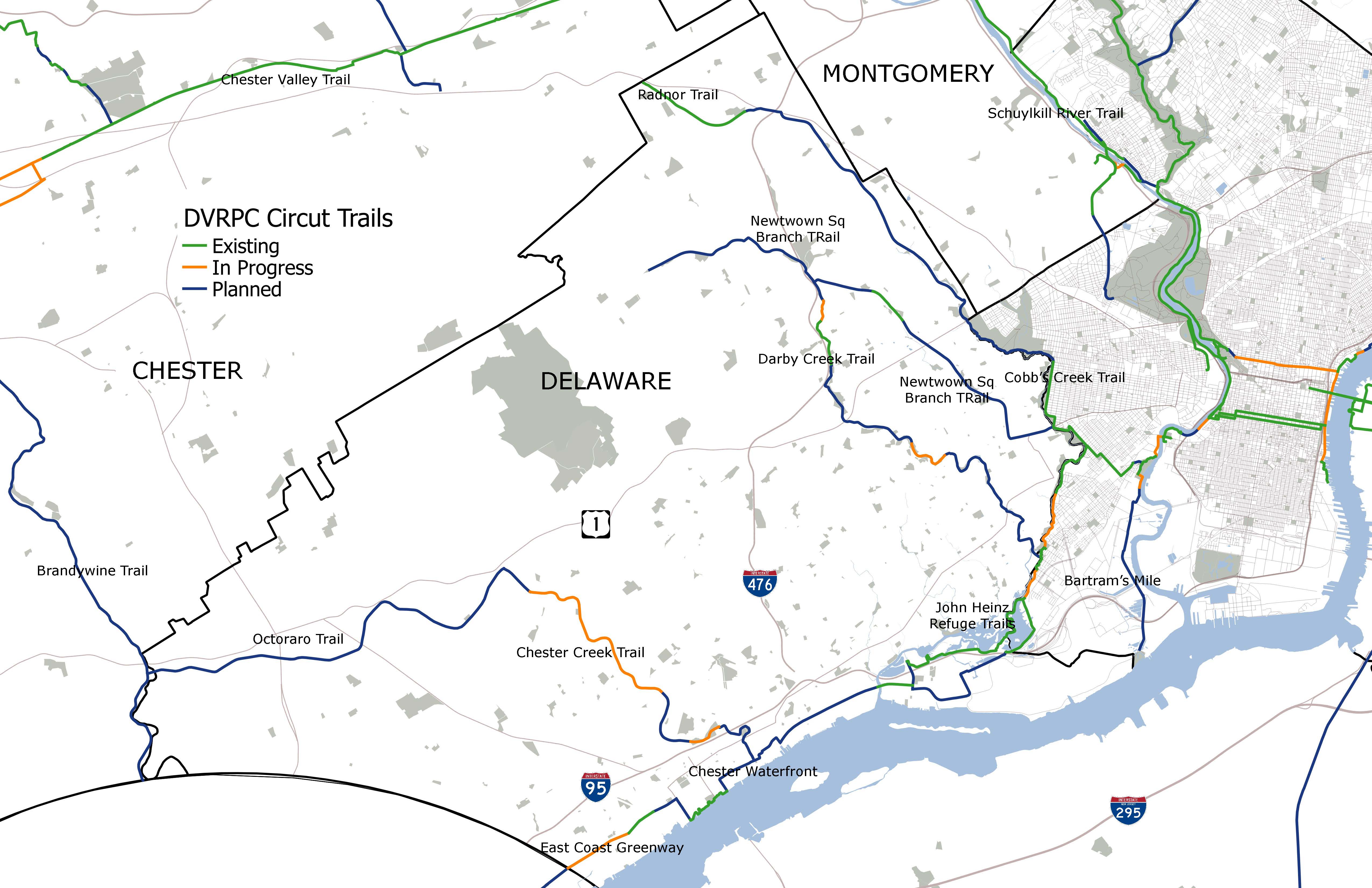 But wait there's more, this Saturday, September 15 is our next Scavenger Hunt mini-challenge! Join us at the Delaware River Festival for the start of River Days. The event is from 10am to 6pm and includes a "coast to coast" experience featuring free and fun activities on both the Pennsylvania and New Jersey sides of the Delaware River. Attend and post a picture of you at the festival either on social media or upload it to our website with #onthecircuit, and you will be entered to win our mini-challenge prize pack! The prize pack, featuring KEEN shoes, Patagonia gear and more, will be awarded at the Delaware River Festival. Wanna be the awardee? Make sure you're there!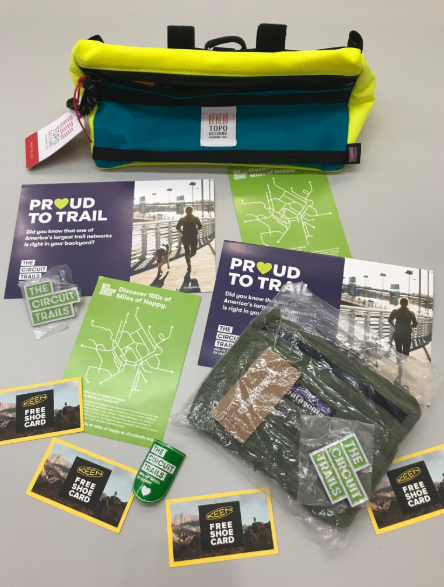 Our mini-challenge prize pack that is up for grabs on September 15 at the Delaware River Festival.
So here's the recap: So much to do this fall #onthecircuit; you can find a lot of cool new spots and destinations on Circuit Trails by checking out our Go. Do. Discover #onthecircuit Scavenger Hunt; you've only got a little more than a week to enter the Scavenger Hunt; and a great chance to win great gear is this weekend at the River Days' Delaware River Festival mini challenge! See you there!