Small Towns, Big Adventures: 3 Weekend Trips #OnTheCircuit Worth Taking
Authored By: The Circuit Trails | October 24, 2019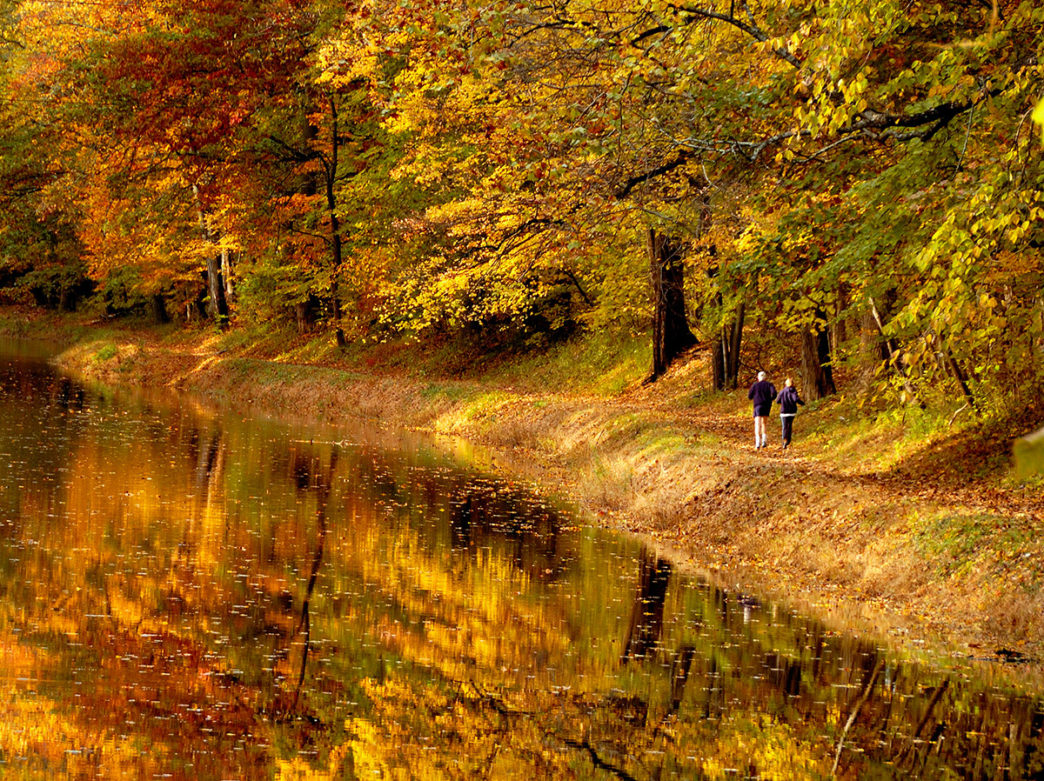 Foto cortesía de Visit Bucks County
Photo courtesy of Visit Bucks County
Este contenido también está disponible en español.
Sometimes you just feel like you've got to get away. Whatever the cause may be, don't book that expensive tropical flight just yet. Before planning a bank-breaking, budget-busting trip, consider your local options!
In the Greater Philadelphia and South Jersey region there are plenty of options for great vacation destinations – and no, we don't just mean going to Center City! Small towns can make for some very big adventures, and with many of the trails #onthecircuit traveling through these picturesque places we have a few suggestions for your next trip. We called out some of the small towns #onthecircuit that we think you should explore this fall. Take a look to see where your next long weekend trip could take you!
New Hope, PA
Nestled in Bucks County, New Hope is home to cultural, recreational, and adventurous activities. Want a vacation that will treat you to great food, peaceful outdoor activities and a myriad of shopping opportunities? Then you've hit the jackpot! Start your day with a filling brunch from Logan Inn, a local hot spot serving up sizzling brunch options on the weekend. Then, you can hit the trails – obviously this is our favorite part of the trip! In New Hope, you have access to the 60 mile Delaware and Lehigh Canal Towpath, a haven for walkers, riders, and hikers alike. You can stroll near or far, the stunning scenic path travels unfolds parallel to the Delaware River and runs from Easton to Bristol. Get artsy with a trip to the New Hope Arts Center, or satisfy your theater-cravings with a stop at the Bucks County Playhouse.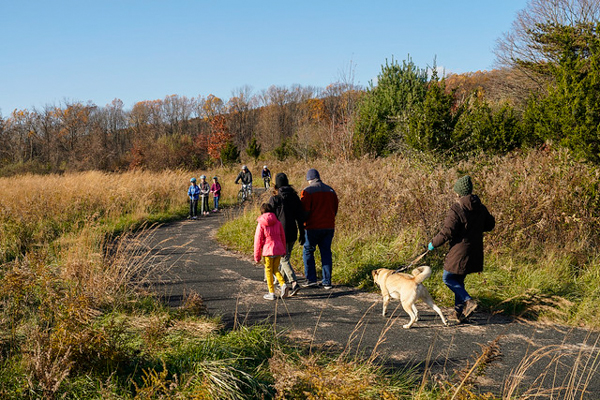 Photo courtesy of the Lawrence Hopewell Trail
Lawrenceville, NJ
Nothing says small town quite like a bustling Main Street, and that is exactly what you'll find when you visit Lawrenceville, New Jersey. Bakeries, pizzerias, cafes and local ice cream shops, like the Purple Cow, are staples in the area. Start your visit with a sweet treat and end it with an exploration. While exploring the small town, you'll find many access points to the notable Lawrence Hopewell Trail, a planned 22-mile loop of which 18 miles are complete. Known for its wonderfully peaceful path, the trail is a major selling point for the town. If 18 miles isn't enough for your adventurous spirit – don't worry, Lawrenceville also offer connection to another popular trail #onthecircuit, the Delaware and Raritan Canal State Park Trail. Spreading 69 miles, the D&R Trail canal and park are part of the National Recreation Trail System, and provide an important wildlife corridor that offers shelter for 160 species of birds and other animals. What more could you need for a picture perfect trip away?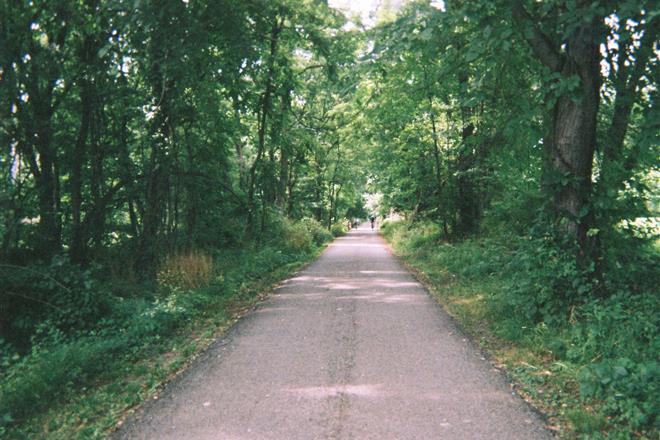 Photo courtesy of TrailLink
Downingtown, PA
Outside of the hustle and bustle of the bigger cities in the Greater Philadelphia region, Downingtown provides the perfect escape with plenty of nature. Maybe we are bias, but some of the best attractions are the trails in the area. Downingtown is home to two very popular trails #onthecircuit the Struble Trail and the Chester Valley Trail. The Struble Trail is 2.6 miles, and it offers wonderful assets to the local communities like traditional walking, running and cycling – and even some non-traditional, like cross-country skiing and horseback riding. Another local gem is the Chester Valley Trail – sprawling 14 beautiful miles in Chester County. The Chester Valley Trail runs a route through the scenic countryside between Bridgeport and Downingtown. We believe that all trips to Downingtown should include a trip #onthecircuit – oh and be sure to grab some of the local cuisine! Downingtown touts an impressively selection of local restaurants that are sure to excite.
Bet on small towns this fall to provide you with a much needed change of space to satisfy your vacation desires. Explore the trails and towns #onthecircuit for big adventures! Let us know where you landed on a vacation destination, and if it's one of our suggestions, make sure to tag us on Facebook, Twitter and Instagram and use #onthecircuit in all your social media posts.