Soak In Those Fall Leaves by Biking on the Circuit Trails
Authored By: The Circuit Trails | November 21, 2019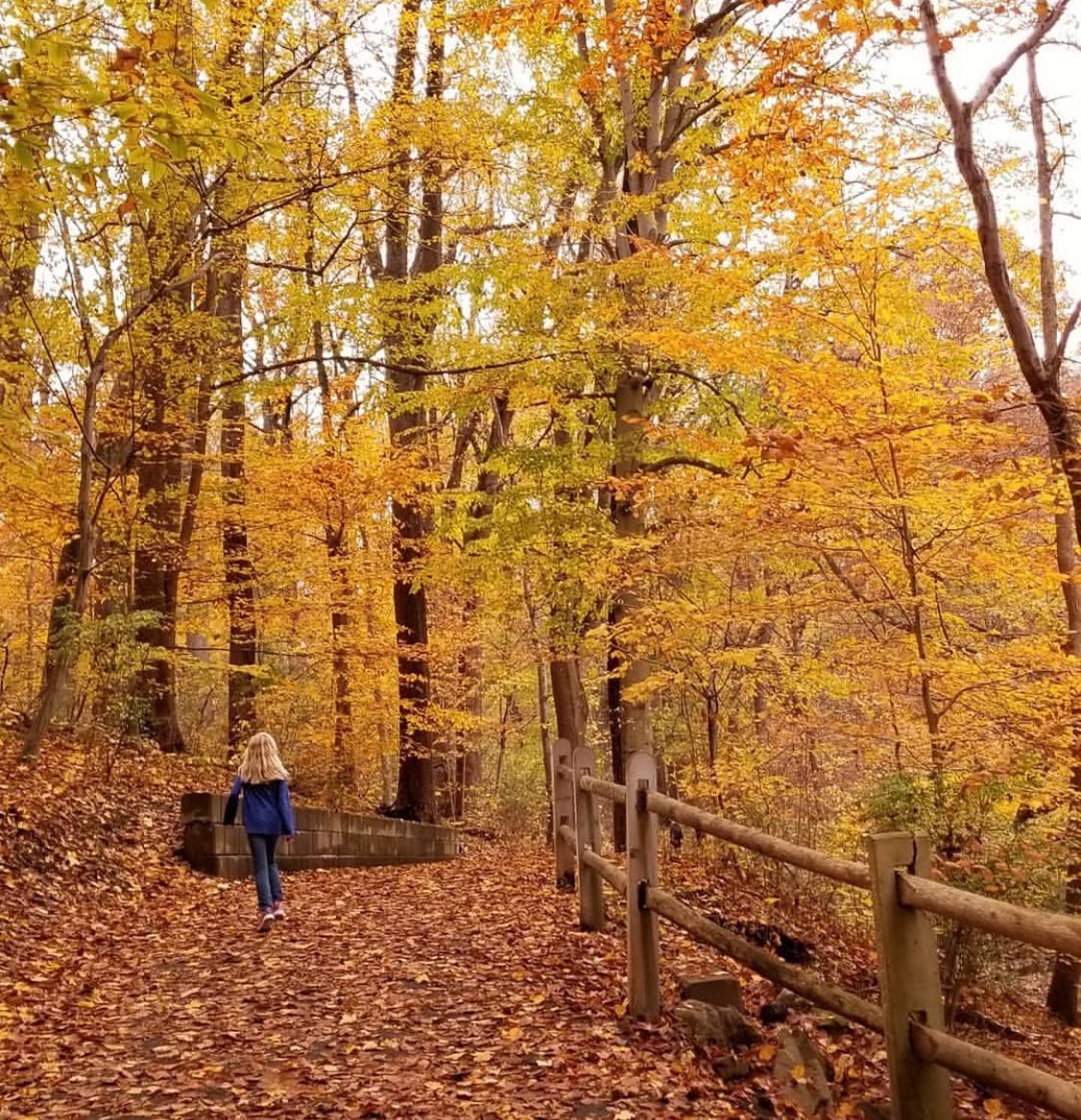 This blog was written by Sarah Clark Stuart, executive director of the Bicycle Colaition and Chair of the Circuit Trails Coalition and originally ran on the Bicycle Coalition of Greater Philadelphia's blog in October.
We've hit peak autumn. There's no activity as quintessential to the season as watching the leaves change colors. Here are some spots along the Circuit Trails where you can enjoy some amazing fall vibes.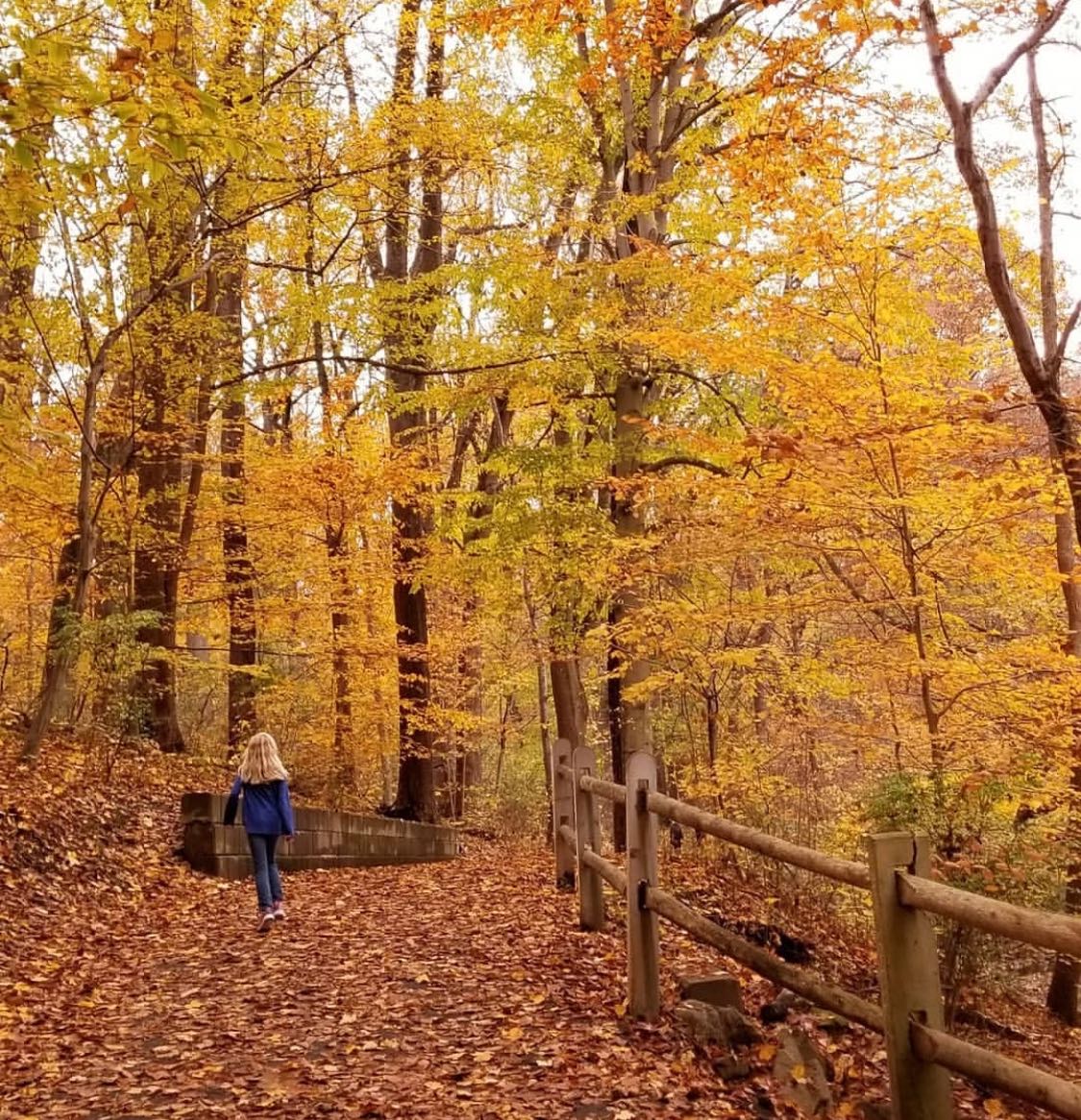 Photo of the Pennypack Trail by panda_1997 on Instagram
Perkiomen Trail, Montgomery County: This 20-mile trail is a beautiful treasure and one of the first trails to be completed on the Circuit. It follows the former Perkiomen Line of the Reading Railroad along the Perkiomen Creek. You can get there by transit, bike or vehicle. More information, trail map, and directions can be found here.
Pennypack Trail, Philadelphia: Explore this beautiful 14-mile trail in North East Philadelphia that was built on the former Fox Chase – Newton Branch Line. You can start down at the Pennypack on the Delaware and ride to Fox Chase Farm and see the Pennypack Environmental Center. More information, trail map, and directions can be found here.
Kinkora Trail, Burlington County: Although a short two-mile stretch, this section of the Circuit winds through beautifully preserved farm land and woods. Start at the Columbus Township Park. Make a day of it by exploring farm stands nearby. More information can be found here.
Bonus: Ridley State Park in Delaware County: We're considering this a bonus because it's not on the Circuit, but this state park has a five-mile circular road that is delightful and easy for bicycling with children. Add on a visit to the Tyler Arboretum or Hunting Hill Mansion. More information about bicycling in the park with directions is here, and a map can be found here.
The Bicycle Coalition of Greater Philadelphia is proud to be one of the leading partners advocating for the Circuit Trails network.