South to Christian Is Open on the Circuit!
Authored By: The Circuit Trails | May 30, 2018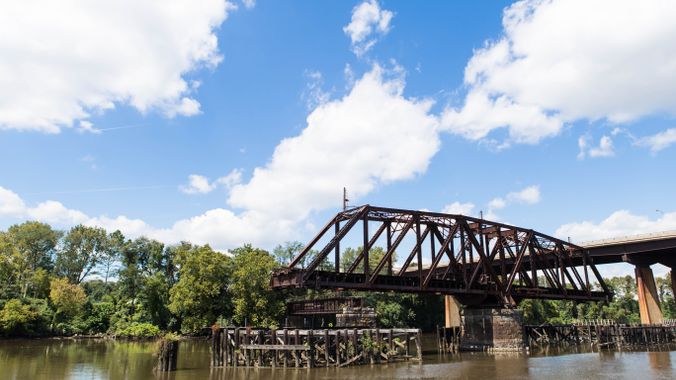 With 2018's summer season coming in hot, getting out on Circuit Trails is a great way to be outside, enjoy the sunshine, and explore the ins and outs of our beautiful region. Luckily, with a new and exciting addition to the Schuylkill River Trail, there is even more to experience during your walk, run, or bike ride!
Last month, a ceremony dedicated to the opening of the Schuylkill River Trail's extension from South Street to Christian Street was held at Children's Hospital of Philadelphia, one of the primary contributors to the event's launching.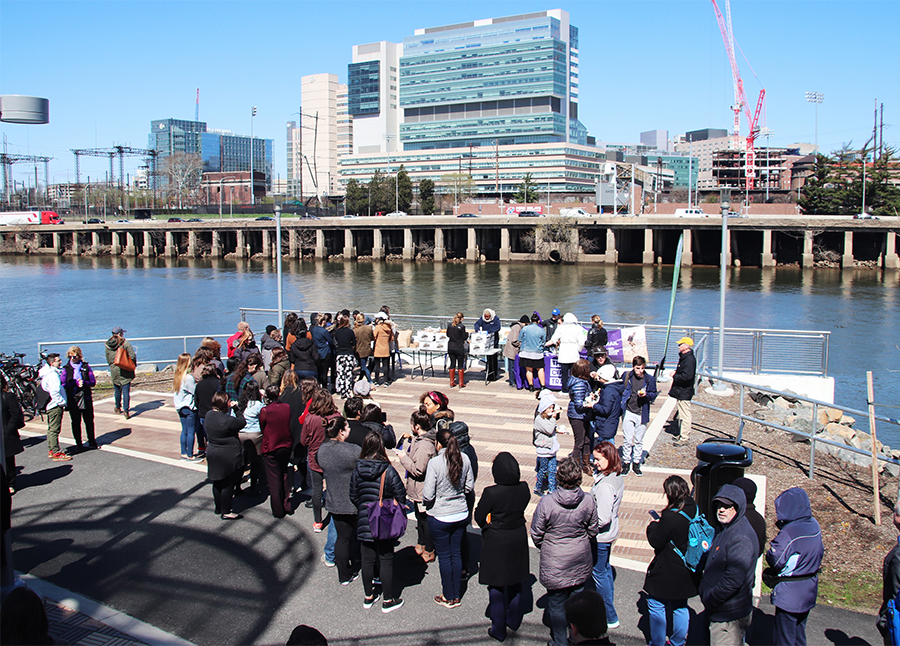 Although the extension is a small but mighty 1,400 feet, the road to completion was not without its challenges. That only made the opening celebration more rewarding, as the community gathered to celebrate the new paved path –complete with an abundance of greenery and vegetation which serve to capture storm water runoff, which protects our watershed health.
The excitement around the South to Christian's opening is a prime example of why every section of trail on the Circuit – no matter the length – is vital to connectivity. For the Schuylkill River Trail, the completion of this segment means only one more piece of the trail in Philadelphia remains before the Schuylkill River Trail is connected on both sides of the river.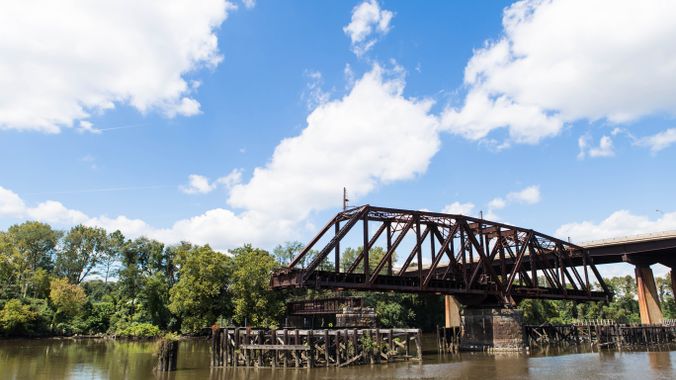 Source: Billy Penn
Once the Schuylkill River Swing Bride project is complete (and construction is now underway!) the connectivity of the trail and our region will expand, providing easy access to the neighborhoods in Southwest Philadelphia and its significant landmarks, such as the Bartram's Mile trail and Bartram's Garden.
At the Circuit Trails, we maintain an overarching purpose—improving the quality of life for the area that surrounds the trails as well as enlightening its residents with the natural beauty and greatness that is present. The extension from South Street to Christian Street has successfully enhanced these efforts, as it literally has bridged a gap and helped accelerate the future plans of the Circuit Trails organization, yielding more benefits for all.
The weather is encouraging, the paths are inviting, and the enthusiasm is fostering amongst your fellow trail-goers. What are you waiting for? Get yourself out there and enjoy them today! We encourage you to join us in this celebratory moment by getting #onthecircuit and completing the Scavenger Hunt. Experience the excitement as this South Street to Christian Street extension paves the path for Philadelphia's trail success.