Stewards of the Circuit: Cleanups at Cobbs Creek Park
Authored By: The Circuit Trails | December 10, 2020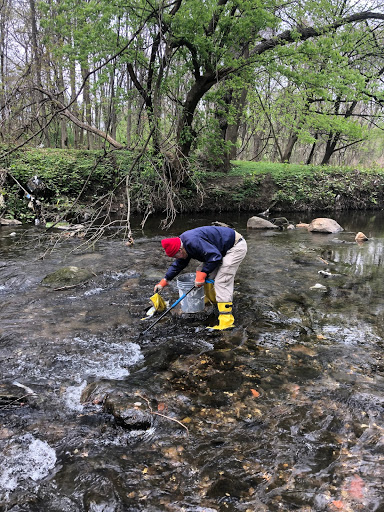 With trail use reaching record highs this year, it is as important as ever for us to be responsible stewards of those trails and of the parks and natural areas that border them. Part of that stewardship involves maintenance and caregiving, and that's something that Rich Guffanti and Andrew Wheeler know a lot about.
In 2017, Rich and Andrew, neighbors and friends who live in West Philadelphia, took it upon themselves to clean up the recreational trail along Cobbs Creek Park Parkway #OnTheCircuit in West Philadelphia. Little did they know they would spend the next three years taking care of this community gem.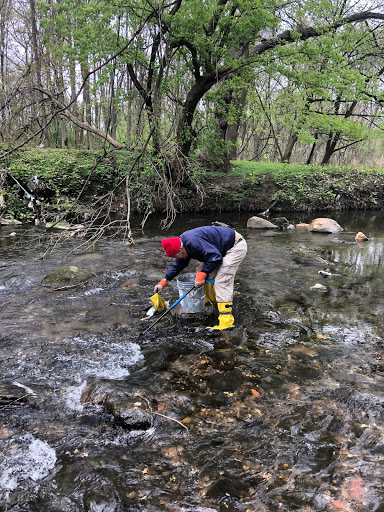 Rich Guffanti removing litter from Cobbs Creek | Photo courtesy of Rich Guffanti
"To me, it seems as though littering in the park has been passed down from generation to generation," said Rich. "Anyone who has ever walked through the park can see that it needs cleaning."
Through effort and planning, Rich and Andrew established a cleanup program in Cobbs Creek Park. Every Saturday from June through August and every first and third Saturday from September to March, you can find Rich, Andrew, and a handful of volunteers, with trash bags and tools in tow, tackling a different section of the park, which covers 850 acres bordering Cobbs Creek and includes an asphalt trail #OnTheCircuit as well as unpaved trails, meadows, and wetlands.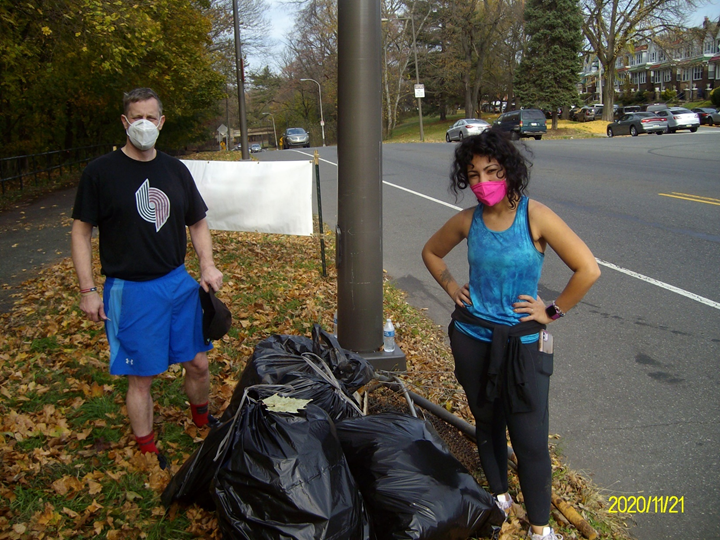 Andrew Wheeler and volunteer Heather with their haul from a fall cleanup | Photo courtesy of Rich Guffanti
Despite the pandemic, Rich and Andrew's efforts haven't wavered. The pair conducted 39 Saturday cleanups in 2020, collecting 195 bags of trash, 32 tires, and nearly 600 pounds of recyclable litter.
But that's not all – their weekend volunteering has grown, thanks to a dedicated ambassador, Temwa Wright. Temwa joined forces with Rich and Andrew, expanding their operation from strictly Saturdays to weekdays. She instituted "Power Hour Cleanups," a one-hour weekly cleanup that takes place every Wednesday morning from 8 to 9 a.m. Since July, Temwa and a group of six regular volunteers have completed 17 cleanups.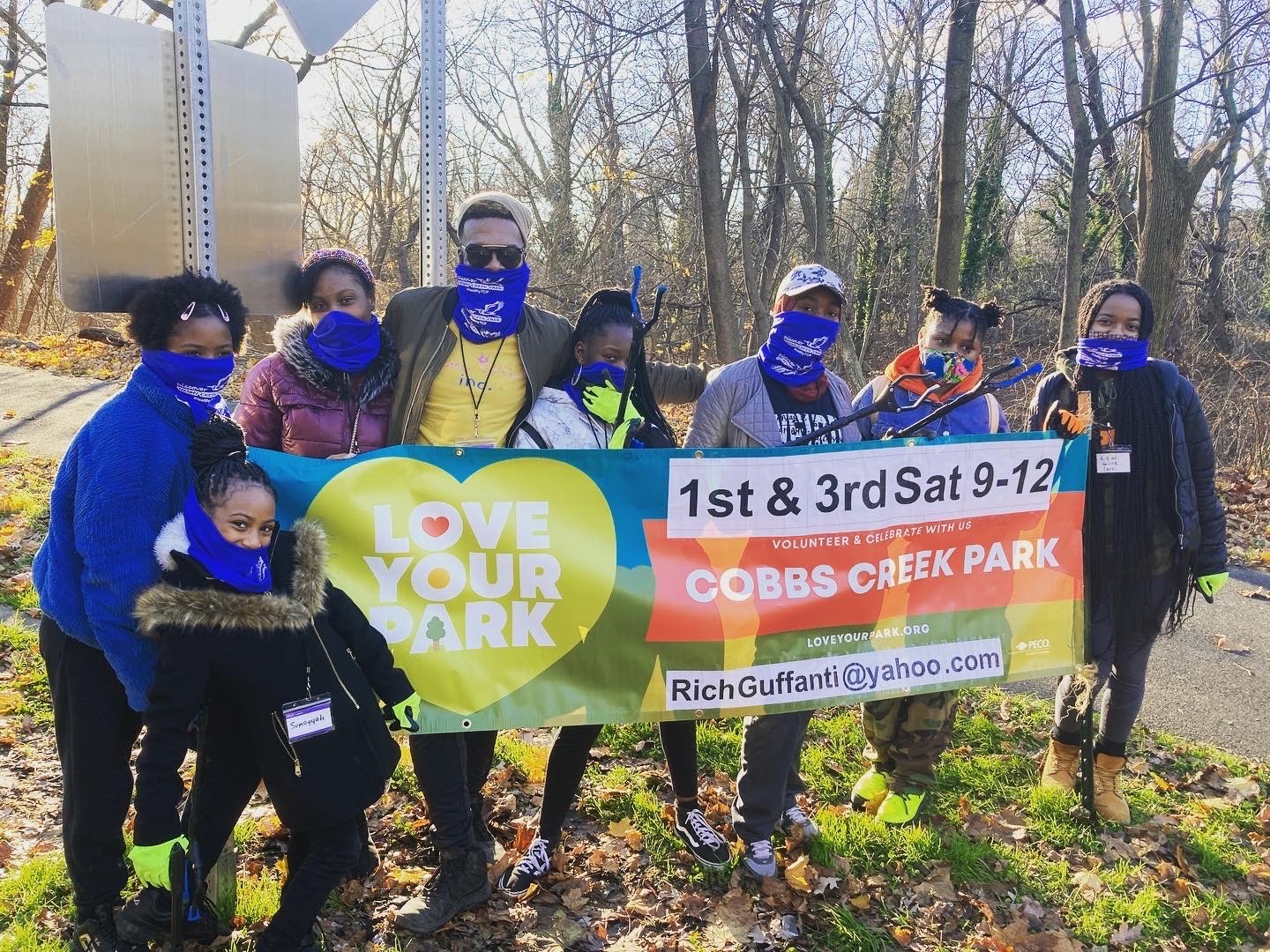 Volunteer group from Know Your Worth Girls Inc. | Photo courtesy of Rich Guffanti
"People like a clean environment," Rich explained. "But I'm 74 years old, and I won't be able to continue cleaning up like this much longer. We need volunteers and ambassadors who are willing to take responsibility for three block sections of the park. Andrew and I will not be able to continue without more volunteers."
If you are interested in volunteering at Cobbs Creek Park, contact Rich Guffanti at RichGuffanti@yahoo.com or text Andrew at 267-257-1910.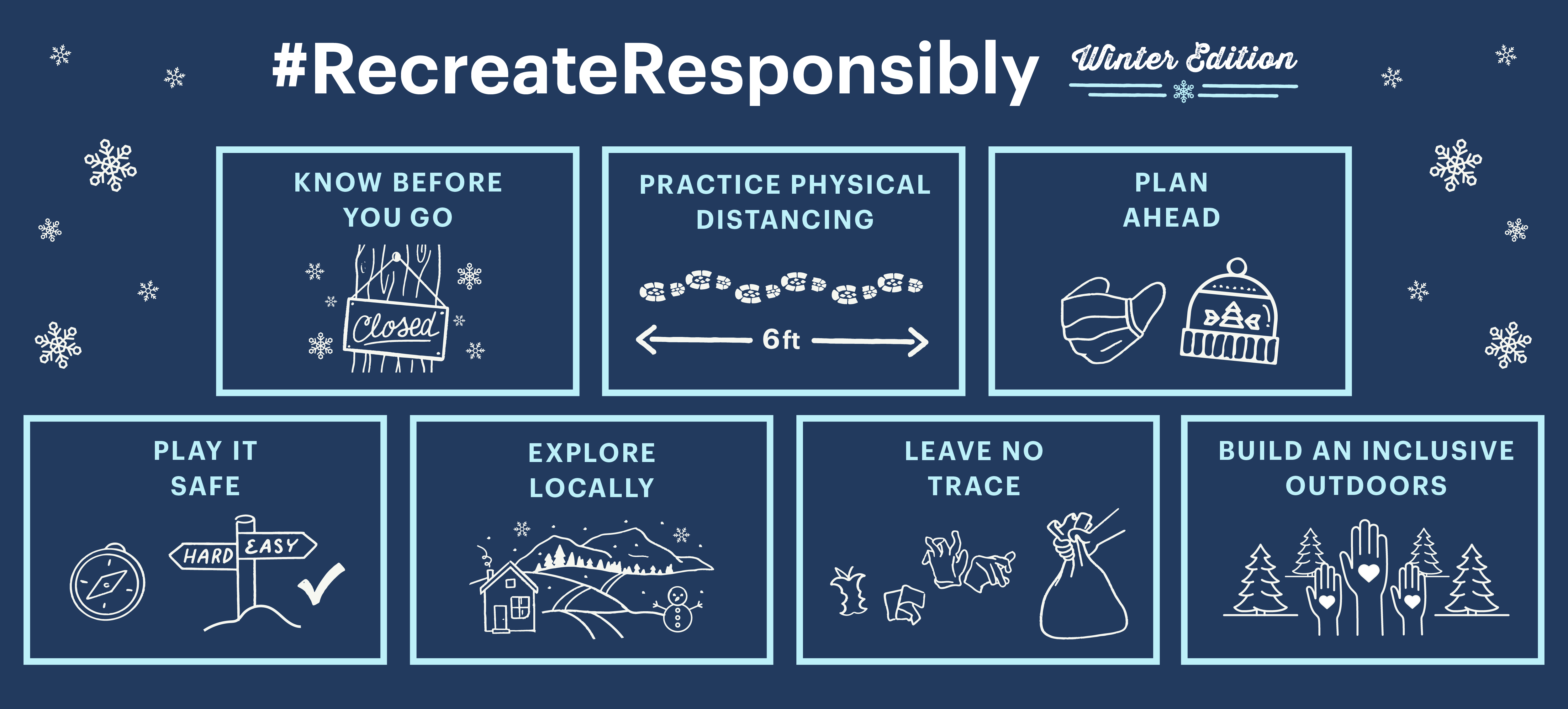 Graphic by Recreate Responsibly Coalition
Do your part to be a Circuit Trails steward! Learn more about how you can #RecreateResponsibly, Leave No Trace, and help take care of the outdoors spaces you love here.