Tacony Creek Trail Phase 2: Improving Trail Access & Safety on the Circuit
Authored By: The Circuit Trails | December 8, 2017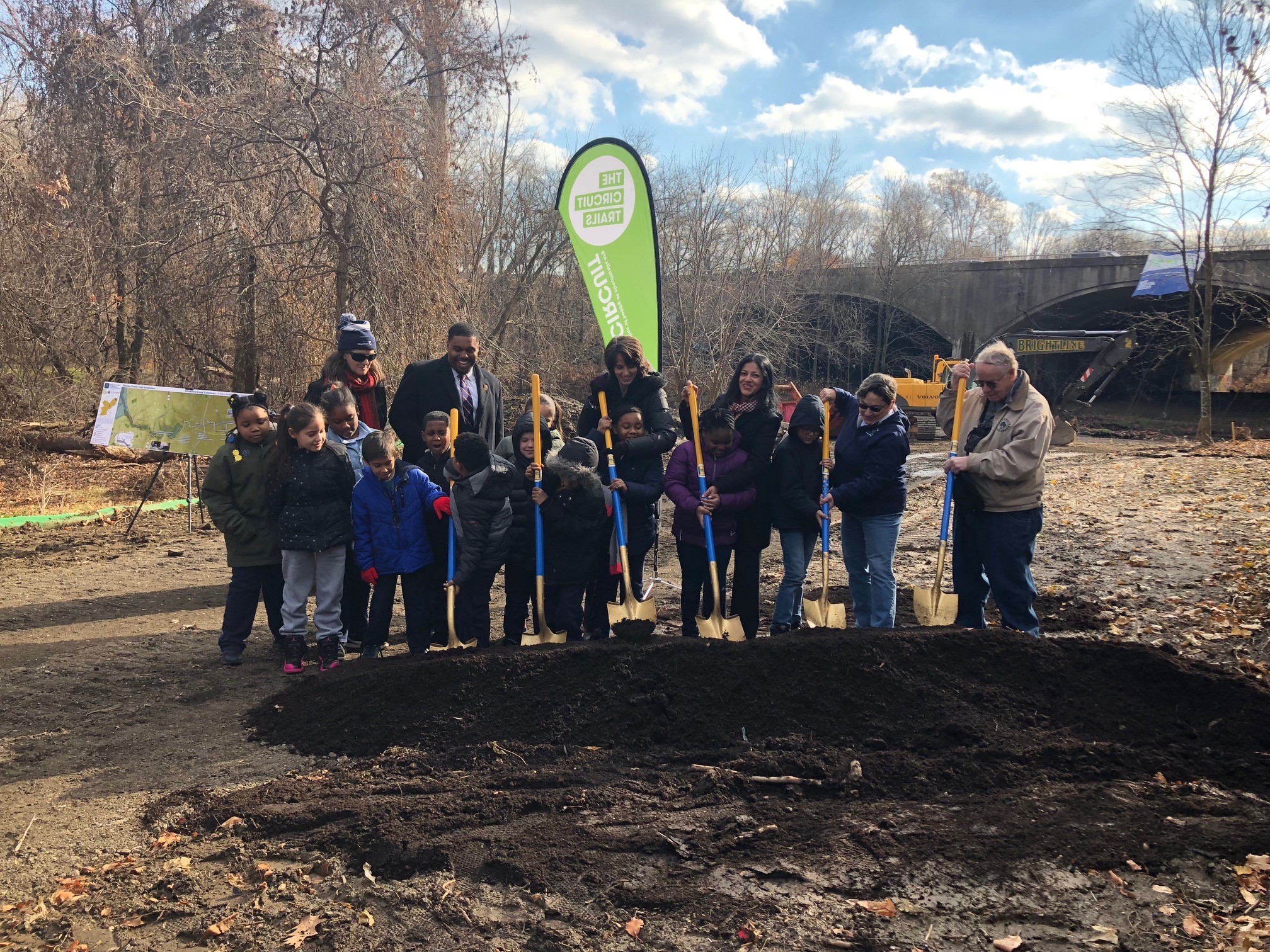 The days are getting shorter and the nights are getting colder, but development never stops on the Circuit Trails! Next stop on the Circuit's expansion train? The Tacony Creek Trail.
Yesterday morning, the Circuit team gathered with representatives from Philadelphia Parks & Recreation, the City of Philadelphia, the Tookany/Tacony-Frankford Watershed Partnership Inc. and other community members to celebrate the groundbreaking of the long-awaited and vital Tacony Creek Trail Phase 2 in Tacony Creek Park.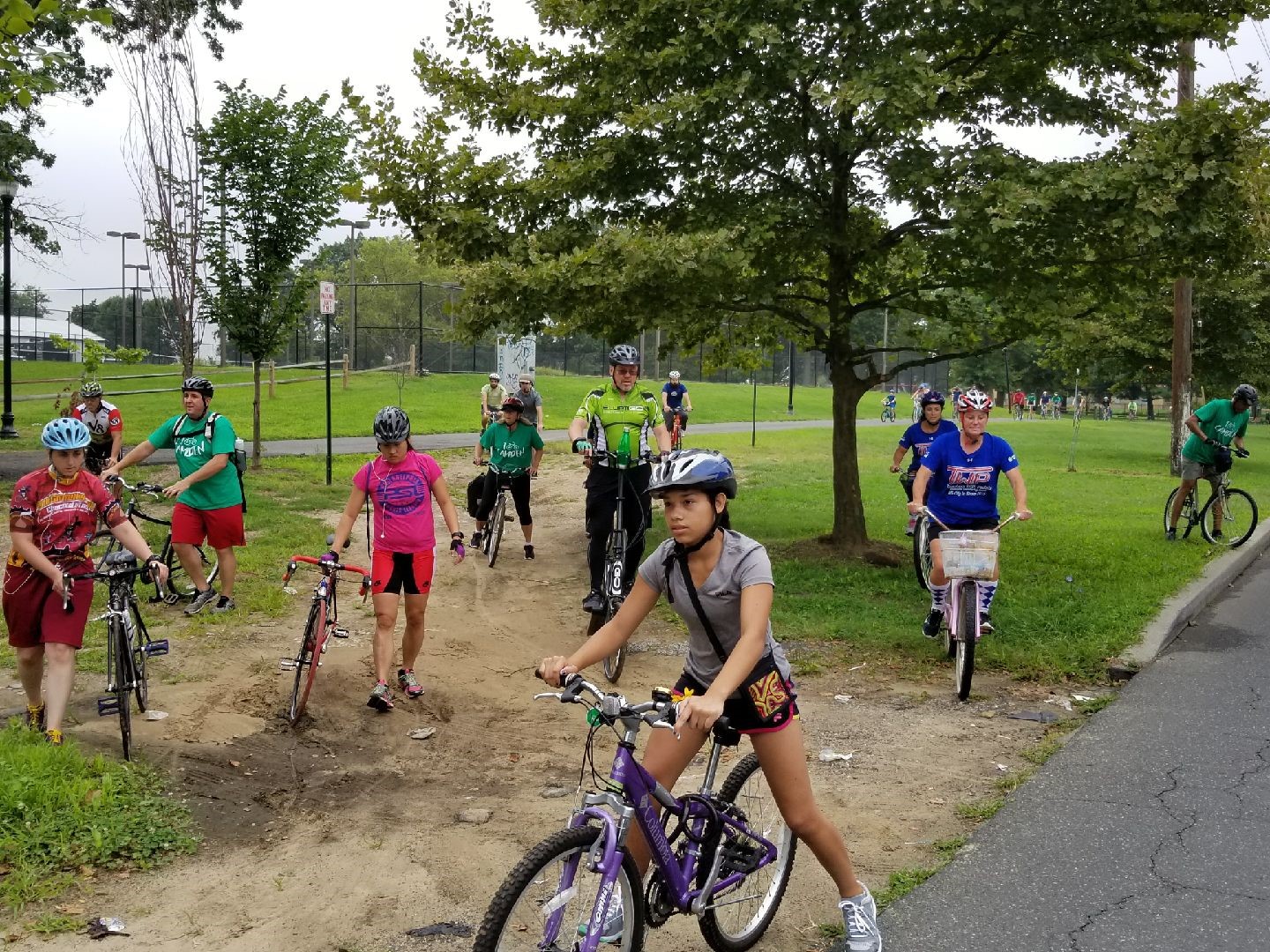 This 0.3-mile segment will provide a safe connection between the north and south trail sections of the 300-acre Tacony Creek Park. Currently, the two segments are divided by the highly trafficked, multi-lane Roosevelt Boulevard. Although Tacony Creek Park is the largest open greenspace for residents of the surrounding neighborhoods, the barrier of having to cross Roosevelt Boulevard has limited trail access for local communities – many of which are economically challenged – for years.
This connector will not only increase trail access for local residents, but it will also improve the safety of the thousands of trail enthusiasts who frequent it throughout the year. When the connector is completed, the full Tacony Creek Trail will span 3.2 miles.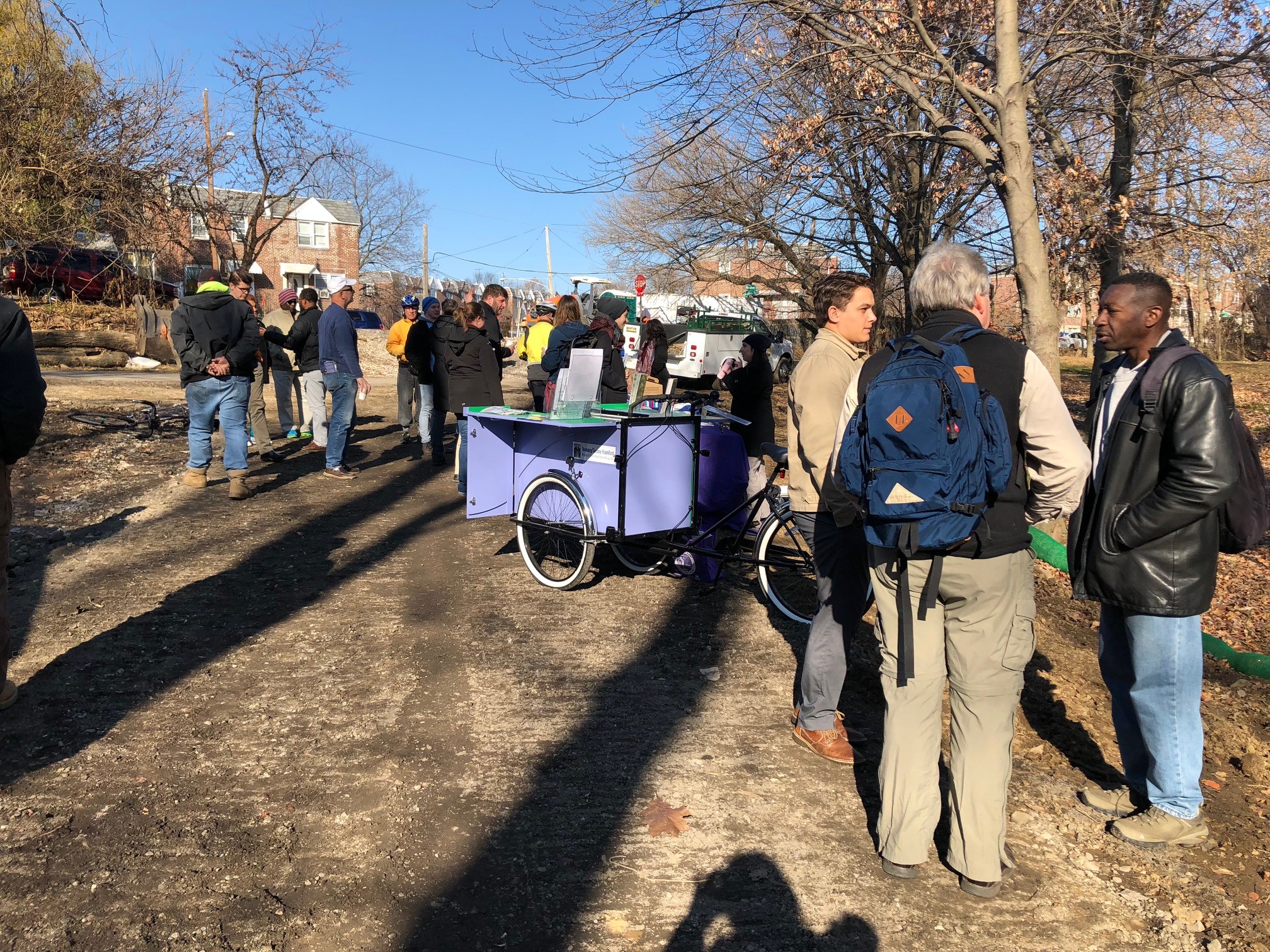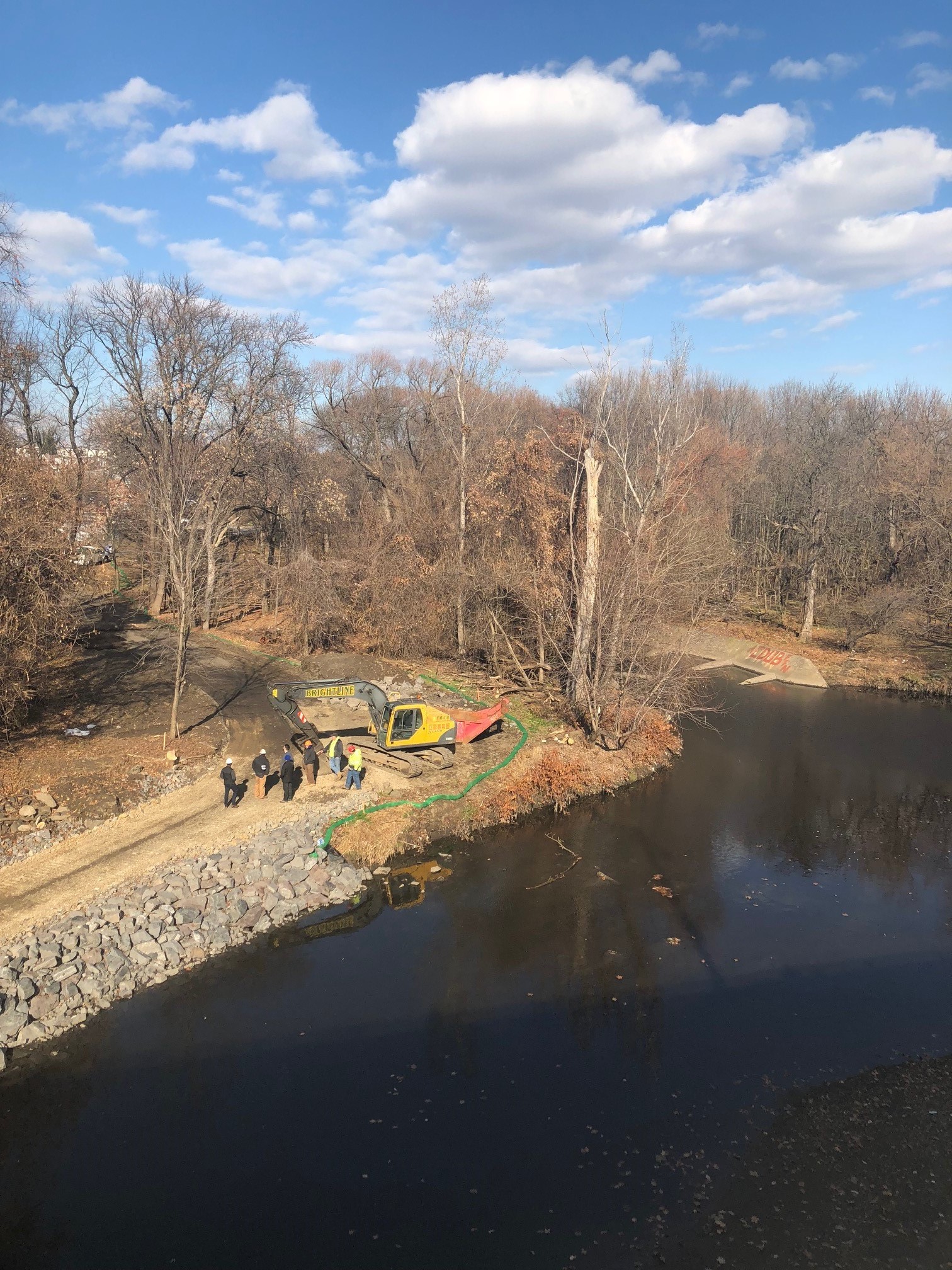 As development on the Tacony Creek Trail progresses beyond the completion of this connector, it will ultimately link trail users to Philadelphia's segments of the East Coast Greenway – a 3,000-mile trail system along the East Coast – via the Frankford Creek Greenway, which entered its construction phase earlier in 2017.
We will be sure to send updates your way. In the meantime, don't let the cold deter you from exploring (new and old) trails on the Circuit!