TAP-ing into Progress for Trails
Authored By: The Circuit Trails | March 29, 2016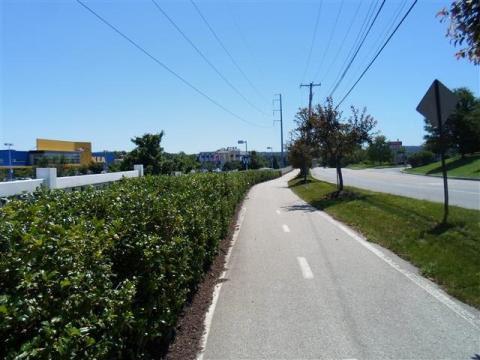 Trail blazers rejoice! The Delaware Valley Regional Planning Commission (DVRPC) recently awarded $7.6 million to eleven projects in Southeastern Pennsylvania through the Transportation Alternatives Program (TAP). Not to be confused with the TIP, TAP is a federal program that funds community-based "non-traditional" projects with an aim to strengthen cultural, aesthetic and environmental aspects of the nation's intermodal transportation system.
What does this mean for the Circuit Trails? Let's break it down by county:
Bucks County:
The Neshaminy Greenway Trail from Bristol to Upper State has been funded with $1,225,000 for a trail beginning at Lenape Lane in Chalfont Borough and continuing through New Britain Township along the Neshaminy Creek. The new segment will connect to the existing Greenway at Upper State Road in Doylestown.
Chester County:
Segment C of the Paoli Pike Trail received $1,000,000 for the construction of a sidepath on the North side of Paoli Pike between Reservoir Road and Boot Road. This segment will connect with other segments of the Paoli Pike Trail in East Goshen.
Montgomery County:
The Cross County Trail in Fort Washington received $750,000 for the construction of the final segment of trail which will run along the north side of Virginia Drive from the western access driveway of the Fort Washington Office Park to the bike lanes on Susquehanna Road.
Phase I of the Powerline Trail Connector was awarded $850,000 to create an off-road, multi-use trail connecting the existing 202 Parkway Trail to the Stump Road and Horsham Road intersection.
Philadelphia County:
The Manayunk Bridge Trail will receive $600,000 for lighting and other amenities. To read more about the improvements on the Manayunk Bridge Trail, read Jason Laughlin's recent article for The Philadelphia Inquirer here.
DVRPC's recent round of TAP funding will also support other projects that improve walking and bicycling infrastructure throughout the region including sidewalks, intersection improvements, and more. To read about all of the projects funded, visit www.dvrpc.org/tap/PA.htm.