The Circuit Trails are Awarded $7.3 Million in Community Project Funding
Authored By: Patrick Monahan | Regional Organizer for the Bicycle Coalition of Greater Philadelphia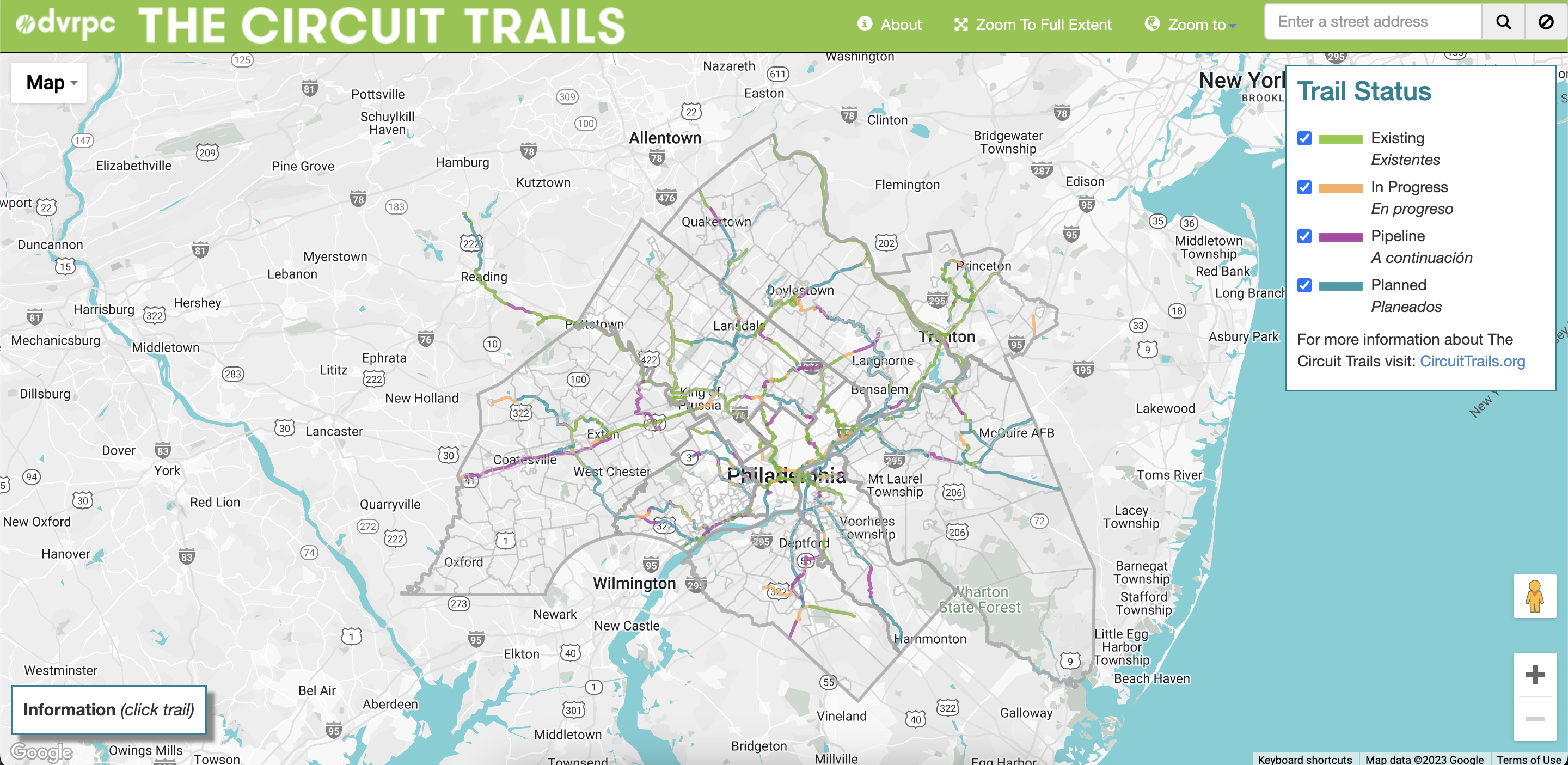 This blog originally published on the Bicycle Coalition of Greater Philadelphia's blog on Jan. 6, 2023. 
On December 19th, 2022, the Senate Appropriations Committee released the $1.7 trillion fiscal year 2023 Omnibus Appropriations bill. The full list of projects, including the Circuit Trails, can be accessed in the Transportation, Housing and Urban Development, and Related Agencies bill. The Circuit Trails Coalition would like to thank our Members of Congress for requesting funds for the following trail projects within their district to move the Circuit forward.
In total, the Circuit was awarded $7.27 million not including an additional $5 million for park development adjacent to the trails.
The following projects are now partially funded and are in a notable position to accelerate the opportunity to reach a fully funded status. As the Circuit Trails Coalition continues to advocate for funding opportunities to advance the network, we'll need the help from our trail advocates to reach the goal of completing 500 miles by 2025. Stay tuned for updates and be sure to get involved today by becoming a Circuit Citizen!
Circuit Trails Awarded Community Project Funding (Segments are highlighted in red):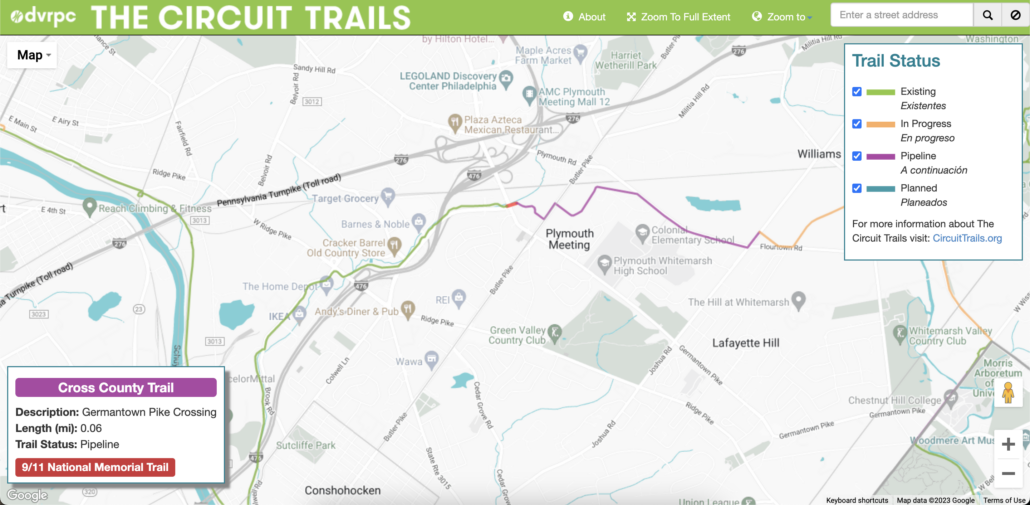 – Congresswoman Dean secures $2.5 million for the Germantown Pike Crossing segment of the Cross County Trail in Montgomery County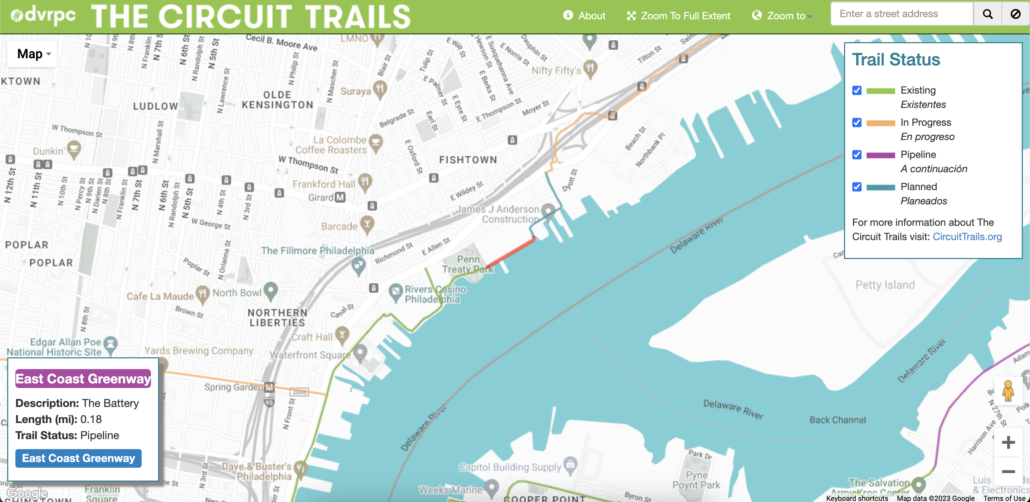 – Congressman Boyle secures $1 million for the Battery segment of the Delaware River Trail in Philadelphia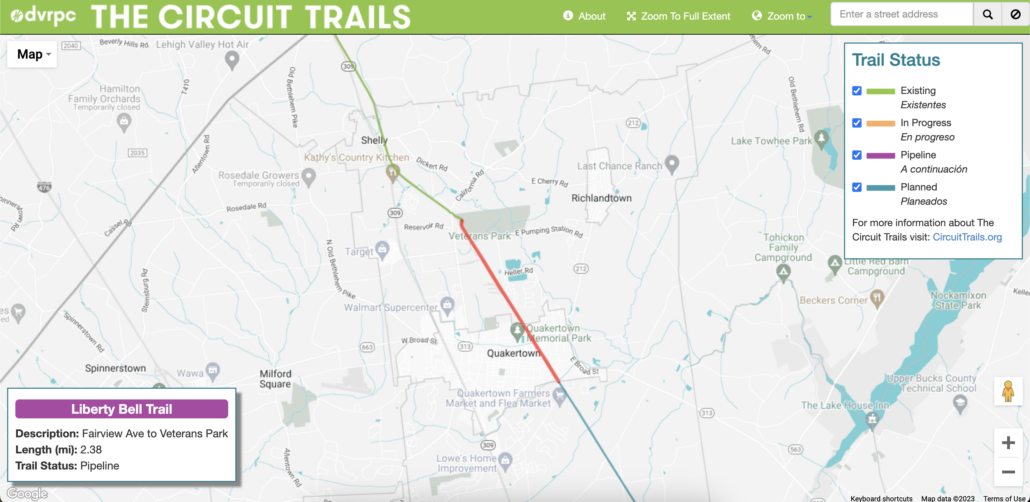 – Congressman Fitzpatrick secures $1.77 million for the Veterans Park to Quakertown segment of the Upper Bucks Rail Trail in Bucks County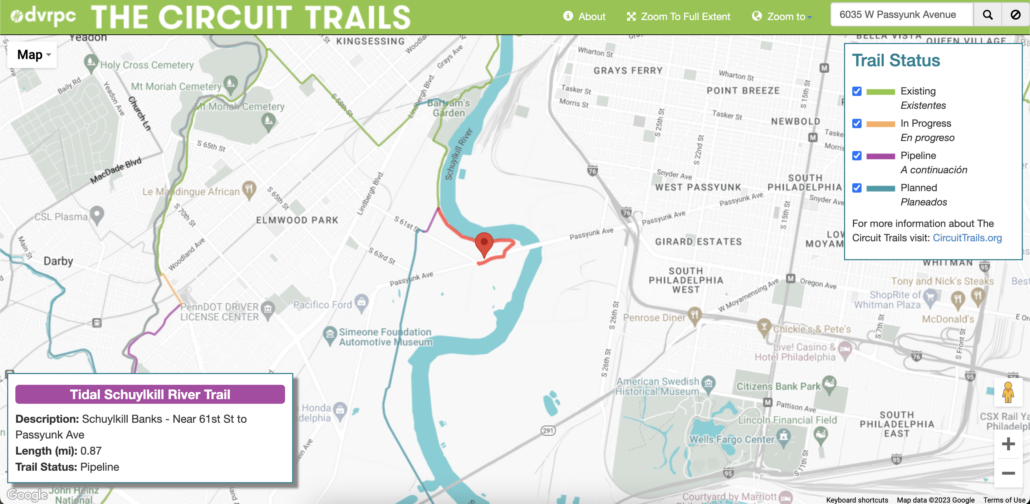 – Congresswoman Scanlon secures $2 million for the Bartram's to Passyunk Phase II segment of the Schuylkill River Trail in Philadelphia
Parks Awarded Community Project Funding:
– $2 million for Graffiti Pier for park development that will include the Delaware River Trail in Philadelphia
– $1 Million for Sadler's Poynt Park (see project plans here) in Camden for Park Development that will include the Delaware River Heritage Trail in Camden County
– $2M for Assunpink Greenway Recreation Corridor, a linear park project a east of the D&R Canal Trail in Mercer County