'Tis the Season for Taking the Trails
Authored By: The Circuit Trails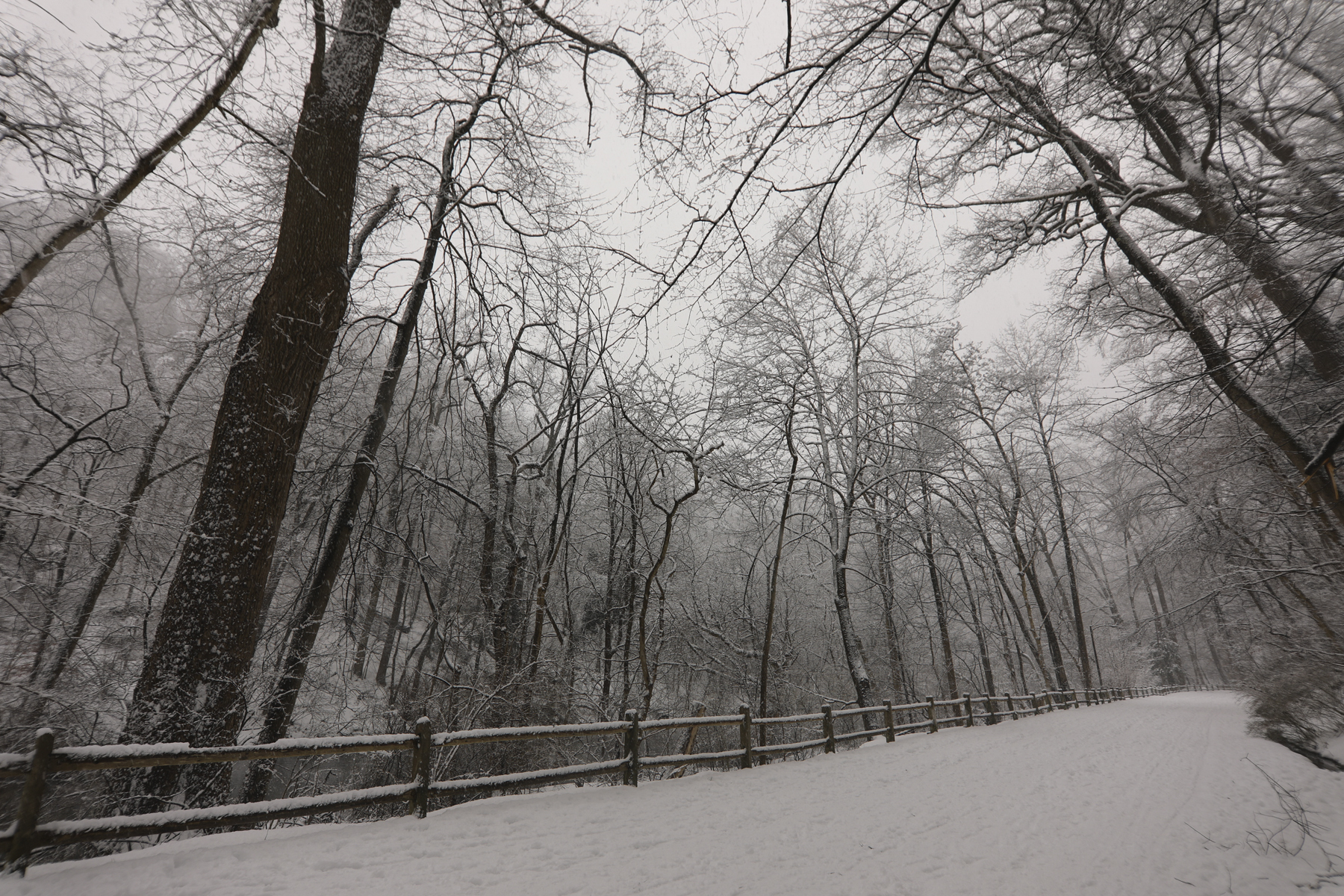 Baby, it's cold outside—and that means 'tis the season for walking (or running, biking, birding, and beyond) in the winter wonderland that is the Circuit Trails network! Whether you're gearing up for early-morning bike rides, frolicking in the snow with the family or going on jogs with your furry friend, check out our tips below for staying active, safe and warm #OnTheCircuit during the most wonderful time of the year. 
Bundled-up bikers 
When cycling during the colder months, planning ahead can help keep you and your bike from becoming frosty. Making sure your bike chain is lubricated is always important, but especially so when the temperatures drop. Wearing protective gear and/or adding fenders to your wheels can help you, your bike and other riders stay dry and happy. It's also recommended to wash your bike after each winter outing, to prevent salt and slush from affecting any part of your bike.
While studded tires might be prudent for extreme weather, everyday winter riding can use on-road tires with a winter tread, to give you that extra grip you need. Also, make sure you're paying attention to your tire pressure. Pro tip: By reducing your tire pressure to the lower end of the suggested range, your bike can grip slick and frozen surfaces more easily, keeping you upright on your winter rides. 
Wintertime walkers 
Frosty mornings can create warm memories, especially when surrounded by friends and family during the holidays! Walking is a wonderful way to stay active as the weather gets colder and the sun sets earlier.  
Before you set out, dressing in layers can provide warmth and coziness to protect you from the cold or they can be easily taken off if you start to feel too hot. For happy feet, comfort is key, so doubling up on the socks or other insulating layer and, if its wet outside, wearing some type of waterproofing layer—whether it's winterized trail shoes or wrapping your shoes in a plastic bag or even a shower cap—can shelter your feet while on your strolls. Check out Harvard's three-step layering system for some specifics on how to layer up for your next trail trip! 
Red-nosed runners 
Just like with walking, advance preparation can be the trick to successful runs during the colder seasons. Planning out your layers, gear and any type of pre-workout practices—such as stretching to warm up your muscles and get your blood pumping—before hitting the trail can help fill your jogs with joy. 
And as the sun sets earlier, make sure you're planning your adventures accordingly. You can rock reflective gear, bright colors and even add some illumination—such as a headlamp or a  glow-stick bracelet—to stand out and be visible in the dimmer lighting, or stick to well-lit trails (like the lighted Manayunk Bridge Trail) if you're out and about before or after the sun is shining.  
Whichever way you decide to get out during the cold weather, remember to be aware of your surroundings and come prepared for the low temperatures. Don't wait until the forecast is calling for snow to prep for your outdoor activities—take advantage of these tips now to be prepared to navigate the weather this season!  
If you're outside in the winter wonderland and happen to take some great pictures of your adventures, be sure to share them with us. Use the hashtag #OnTheCircuit and tag us in your posts on Facebook, Instagram, Twitter and TikTok!