Tracking Trail Use #OnTheCircuit
Authored By: The Circuit Trails | June 26, 2020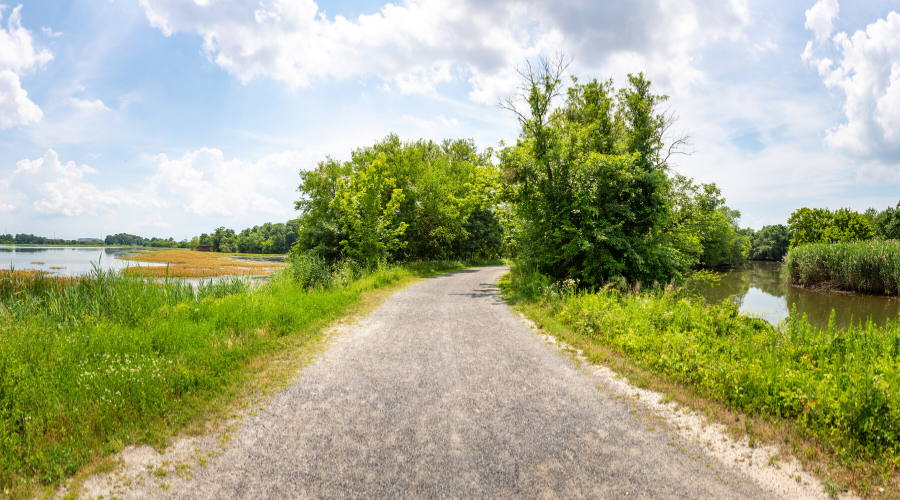 Over the past few months, setting out for a walk, run or ride #OnTheCircuit has become more than just a casual trip to a trail. For some trails have been a sole destination for physical activity while the gyms are closed, and for others they've been a place to find peace while we navigate these uncertain times.
From March through June, if you made a visit to your local trails, you probably noticed that you weren't alone. Many people have reacquainted themselves with their local trails, and thanks to our friends at the Delaware Valley Regional Planning Commission (DVRPC), we've been able to see just how many Circuit fans are getting out #OnTheCircuit.
DVRPC collects data year-round through a set of permanent bicycle and pedestrian counters located along a few Circuit Trails across the region, including well-travelled spots like the Schuylkill River Trail and hidden gems like the US 202 Parkway Trail. The William Penn Foundation and Pennsylvania Environmental Council provided generous support for the counters, and DVRPC personnel installed and maintain the equipment on an ongoing basis.
Below are just a few highlights that show the increase in active trail users #OnTheCircuit. Please note that some activity level changes can be attributed to weather as well as other factors. If you'd like to explore the data further, you can view it here.
Photo by TrailLink user jmcginnis12
Schuylkill River Trail (Schuylkill Banks Section)
An ever-popular trail, the Schuylkill River Trail is no stranger to foot (and wheel) traffic. In the span of three months, March 2020 through May 2020, the Schuylkill Banks trail counter picked up more than 578,303 users – approximately 26% of which were cyclists. Total trail users along this portion of the Schuylkill River Trail increased almost 12% from the same period in 2019.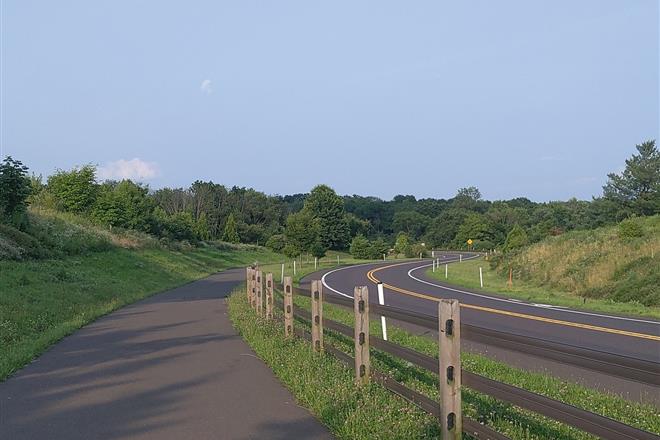 Photo by TrailLink user jmcginnis12
Over the course of March 2020 to May 2020, the US 202 Parkway Trail saw a 121% increase in pedestrian and bicycle trail users. Although generally a less-travelled trail, 12,721 users visited the trail during the month of May, 3,886 by foot and 8,835 by bike.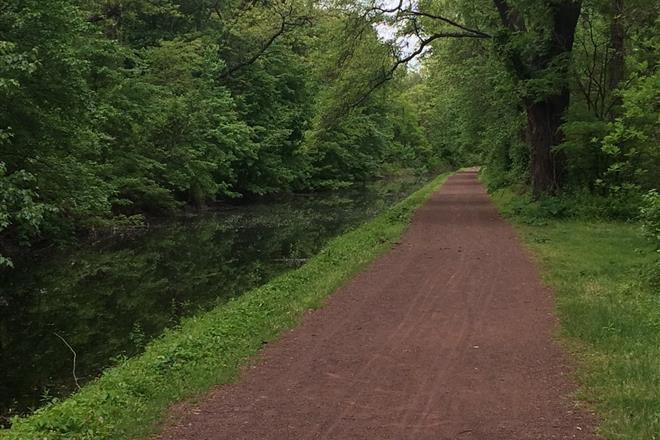 Photo by TrailLink user courtneejayne
D&L Canal Trail (Washington's Crossing Section)
If you're looking for a great place to ride, the D&L Canal Trail may be the perfect path for you! In May 2020, 69% of trail traffic picked up by the Washington's Crossing portion of the trail was from cyclists. That's not to say that walkers and runners aren't also exploring the D&L Trail. From January to May 2020, more than 17,000 pedestrians were recorded by the counter.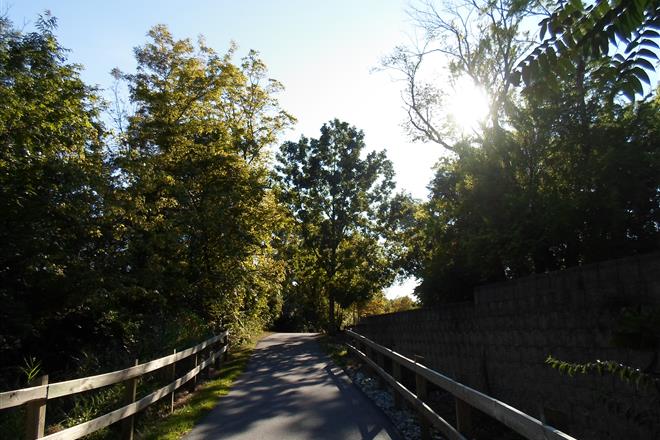 Photo by TrailLink user jmcginnis12
The Chester Valley Trail is a fan favorite, and the counter data makes that clear. More than 42,000 trail users were counted out and about on the trail in May 2020, up 58% from April 2020 and up 56% from May 2019. So far this year, the trail has seen more than 100,000 pedestrians and cyclists.
With the urging use of trails #OnTheCircuit, it is more important than ever that we continue to follow the CDC's recommendations to help keep ourselves and others safe, which include maintaining a minimum of six-feet of physical distance between others, coming prepared with a face cloth covering, and practicing proper trail etiquette. We hope to see you all traveling the trails safely throughout the summer, so keep us updated on your adventures by posting about your trips on Facebook, Twitter and Instagram with hashtag #OnTheCircuit.
While every effort is made on the part of DVRPC to provide valid and current information, DVRPC makes no representation nor warranties, express or implied, about the validity of this information and is not to be held responsible for errors in data obtained from the website.
Please note: As the situation surrounding COVID-19 continues to evolve in our region and beyond, we recommend and highly encourage that you continue to take precautions to keep yourself and others safe on the trails by doing the following:
• Review and follow the Centers for Disease Control and Prevention's (CDC's) most current public health and safety guidance here: https://bit.ly/cTcdcRe
• Refer to the guidance provided by your county, city and town governments for more specific information about your community's directives.
• Remember to practice social distancing on the trails and come prepared with a cloth face covering.
• Before you go, confirm the status of trail facilities as some may be limited, including closed bathrooms, depots and visitor centers, and limited or no staff. You can find trail manager contact information through individual trail records at TrailLink.com to check before you head out.