Weigh in On the Wissahickon Gateway
Authored By: The Circuit Trails | October 27, 2017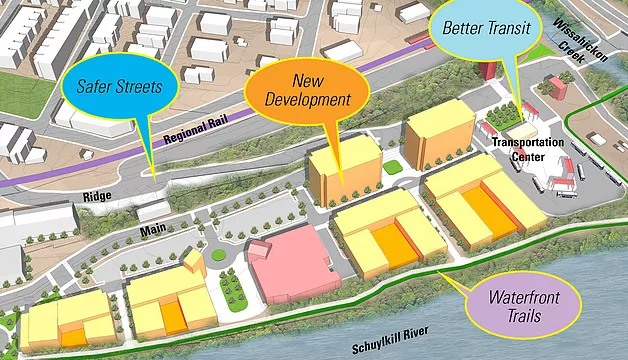 In case you missed it: in August, Philadelphia City Planning announced the launch of the Wissahickon Gateway Multi-Modal Improvement Plan.
What is the Wissahickon Gateway, you might ask? It's the area where the Schuylkill River and the Wissahickon Creek meet, and its central location connects the East Falls, Manayunk and Wissahickon neighborhoods via Ridge Avenue and Main Street.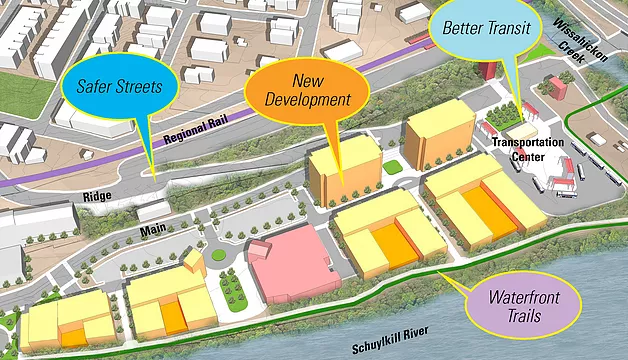 Because it is so uniquely situated, the Wissahickon Gateway offers the possibility for easy connections across all forms of transportation – including buses, trains, walkways and you guessed it, trails. That's where the Improvement Plan comes in.
In order to bring the vision of greater transportation connectivity to life, the Improvement Plan will consist of a 12-month study. The results will impact the action plan for short and long-term improvements to this area.
For the Circuit Trails, improvements to the Gateway would mean greater connectivity for trails in our network, and who doesn't love that? Plus, the plan also includes an expanded Wissahickon Transportation Center, new commercial and retail development, and safer streets.
If this sounds like a cause you can get behind, you're in luck – Monday, October 30, City Planning will host their first public meeting to discuss the planning process, and to hear public input for the plan's recommendations.
This is a great opportunity to make your voice heard, and to share with decision makers exactly why you value the thriving regional trail network in our region. See below for more details on the meeting. If you can't make it October 30, be sure to follow along on Philadelphia 2035's blog – a survey will go live after the public meeting, so you, too can give your feedback!
Meeting details:
Monday October 30th at 6:30pm
The Gym of Gustine Recreation Center, 4868 Ridge Avenue.