Working #OnTheCircuit: Open Positions with Circuit Trails Coalition Members and Partners
Authored By: The Circuit Trails | September 14, 2020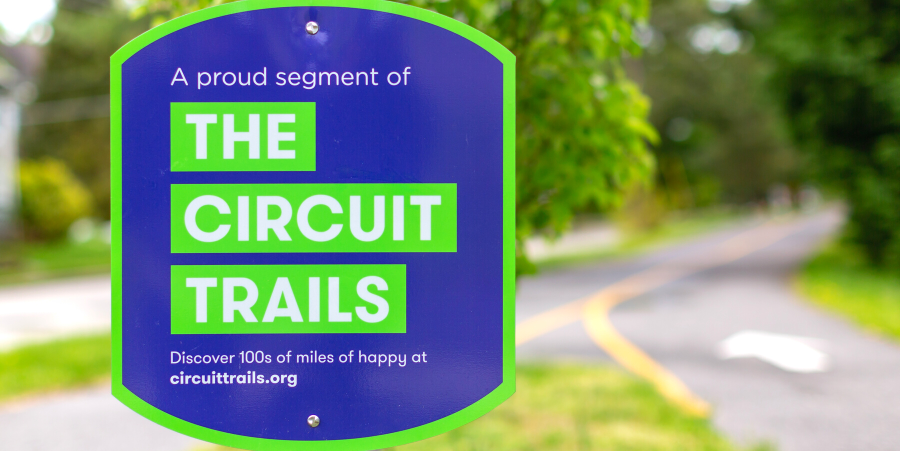 Our diverse and growing network of trails is a place for our community to connect, gather, commute, recreate and discover new destinations across Greater Philadelphia and southern New Jersey. With more than 330 miles of completed trails #OnTheCircuit to date, our network is still growing toward its ultimate goal of 800-plus miles across our nine-county region.
Right now, you have the opportunity to make a direct impact on the future of the Circuit Trails network. How? By applying for one of the open positions with our Circuit Trails Coalition members and partners.
Our Coalition members and partners are committed to building staffs that match the diversity of the communities we serve, and strongly encourage people of color to apply for the following open positions #OnTheCircuit.
Positon: Regional Organizer
Organization: The Bicycle Coalition of Greater Philadelphia
Application Notes: Applications received by September 15, 2020 will be prioritized.
The Regional Organizer is a key player in the Bicycle Coalition's Circuit Trails Coalition and regional outreach work. This person should be dynamic, personable, detail-oriented, outgoing, and have excellent writing skills. Ideal candidates should be able to thrive in a dynamic workplace, work with a diverse set of constituents, and handle multiple tasks with a high degree of accountability. Applicants need not be a serious bicyclist, but you must embrace our mission that bicycling should be a safe and fun way for everyone to get around the Greater Philadelphia Region. The Regional Organizer will report to the Policy Director and serve as a member of the Policy team.
Position: Open Space and Trail Consultant
Organization: Delaware County Pennsylvania
Proposal Deadline: September 18, 2020 at 4 p.m.
The County of Delaware is seeking proposals from qualified vendors who will provide guidance to County officials on current and long-term open space and trail development, policy, and initiatives. The successful professional(s) must demonstrate skills and experience in the areas of local government open space, greenways and trails planning and program development. The consultant should also be familiar with potential funding sources to support and develop new programs.
Learn more and submit a proposal here.
Position: Outreach Manager, Camden Parks and Greenways
Organization: New Jersey Conservation Foundation
Application Deadline: September 20, 2020
New Jersey Conservation Foundation is seeking a full-time staff member to join their team in the City of Camden. The successful candidate will work to improve community health and livability by engaging residents and community partners in the region to enhance access to parks, gardens, rivers, trails, programming, and community green spaces. They are seeking candidates who are familiar with Camden's neighborhoods and demographics; enjoy working with the public and partner organizations; have strong organizational and communication skills; have experience coordinating and hosting events; have a baseline understanding of environmental issues and topics; are comfortable working outside in varying weather conditions; and are able to work nights and weekends as needed, especially during Spring and Fall. Bilingual or multilingual skills are a plus.
Position: Trail Project Manager
Organization: Schuylkill River Greenways National Heritage Area
Application Deadline: September 21, 2020 at 4 p.m.
The position involves all aspects of trail development and management including master planning, grant writing, acquisition of property and easements, design, consultant procurement and management, and construction management. The Trail Project Manager should have engineering, landscape architecture, project management or similar experience. They should also have GIS, graphic and cartography skills, grant writing and project management expertise, and excellent communication skills. In addition, the
Trail Project Manager is responsible for overseeing all aspects of maintenance and management of 30+ miles of the Schuylkill River Trail owned by SRG in Berks and Schuylkill Counties.
Position: Managing Director
Organization: The Alliance for Watershed Education of the Delaware River
The Alliance for Watershed Education of the Delaware River (AWE, Alliance, or network) seeks a full-time Managing Director to provide leadership and coordination across the Alliance, including facilitating and coordinating the day-to-day activities and strategic direction of an ever-changing and adapting network of twenty-three partnering environmental education centers in the Delaware River Watershed.
They are seeking a solutions-focused relationship-builder who is experienced in working in the unique collaborative network context and who can lead from behind, and always within the frame of equity.