Wrapping up 2020 and Rallying for the Circuit Trails into 2021
Authored By: Patrick Monahan | Regional Organizer for the Bicycle Coalition of Greater Philadelphia | December 30, 2020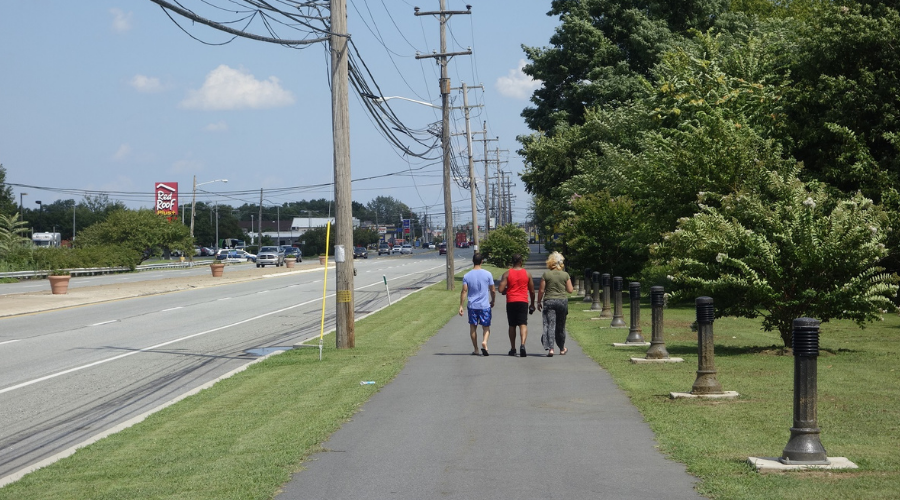 This blog was written by Patrick Monahan for the Bicycle Coalition of Greater Philadelphia and first appeared on the Bicycle Coalition of Greater Philadelphia's blog in December 2020. 
As the year comes to an end, the Circuit Coalition wrapped up 2020 with its Delaware County virtual meetup to share updates on what its members have planned for the trails in 2021.
Looking ahead, the Coalition will continue its Rally for the Circuit Trails in January, beginning with Camden County's well-loved Merchantville Trail and updates on the Cross Camden County Trail.
This month has been busy for the Circuit Coalition and all who helped with getting all four Circuit Trail Action Team meet-ups scheduled and shared. Because this month was packed with county meet-ups, you may have missed a few. Below are the recorded meetings from Mercer and Delaware County for you to view at your own pace.
Check out the Mercer County Action Team Meeting here:
To fill you in briefly, this meeting was led by Circuit Trails Action Team leader, Sonia Szczesna of the Tri-State Transportation Campaign. Following introductions, Jerry Foster and Steve DiCosta presented on the progress of the Johnson Trolley Line. Follow along with the presentation by checking out the StoryMap here.
Returning to last night, the Action Team leader's Daniel Paschall of the East Coast Greenway Alliance and Lizzie Hessek of PEC, gave a presentation on key connections from the East Coast Greenway to the Circuit Trails.
Watch the Delaware Action Team Meet-up below and check out the presentation here.
As 2021 approaches, we are beginning to plan for the remaining counties that make up the region including: Camden, Gloucester and Bucks County.
The Camden County meetup will take place on January 26 at 6 p.m. Heading into February will begin with Gloucester County on February 3 at 6 p.m. and stay tuned for a date for Bucks County the following week.
We'll continue sharing updates on these events and we thank all of those who joined us to Rally for the Circuit Trails.