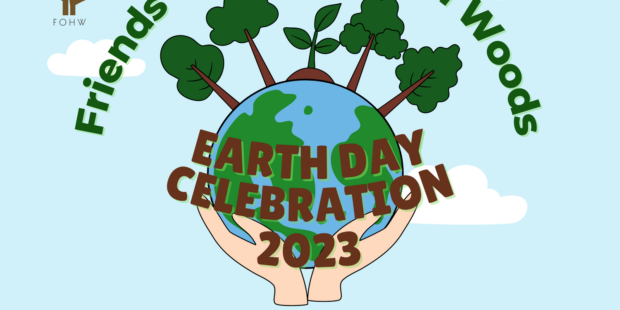 Date/Time
Date(s) - April 22, 2023
9:00 am - 3:00 pm
In celebration of Earth Day, the Friends of Herrontown Woods & Princeton Public Library invite you to join us for a day of exploring and learning in nature.
9-10 AM & 11 AM-12 PM | Flowers and Frogs Family Hike, with local botanists Stephen Hiltner and other local naturalists. Hike is moderate. Boots/galoshes recommended! Sign up below.
9 AM – 3 PM | May's Café popup will be serving Small World Coffee, baked treats, and lunch fare through the day.
9 AM – 12 PM | Talk with inventor and founder of the Hydrogen House Project, Mike Strizki, as he gives a presentation of his Toyota Mirai hydrogen fuel cell vehicle.
10 AM – 3 PM | Visit local experts at hands-on display tables in the Botanical Art Garden (Barden) and near the Veblen House:
Princeton Public Library will lead outdoor activities include crafting and other hands-on, Earth Day-themed activities, including an Outdoor Storytime (storytime begins at 1PM).

Learn to plant wildflower seeds with Mathilde Burlion of Pousse Petit Jardinier.

Bring home a potted native plant for your yard.

Bike tune-ups and repairs in the main parking lot.

Adults can make and take home herbal vinegars with Tish Streetan of Queen Mab's Herbs using local plants and herbs from 10AM – 12PM.

Local mushroom foraging expert Dr. Philip Poniz will talk about mushrooms in this region.

Composting tips/wishing the Earth well with Bainy Suri.

Nature displays with the Littlebrook School PTO.

Get expert tips on nature photography.

Get expert advice about your yard from sustainable landscapers.

Learn about local invasive species from local experts, and perhaps join the newly formed, relaxed and friendly "Invasive Species of the Month Club!"

And more fun activities….
1-3 PM | Geology Walk where the formation of the Princeton Ridge and its special rocks will be discussed. This event will have limited capacity.