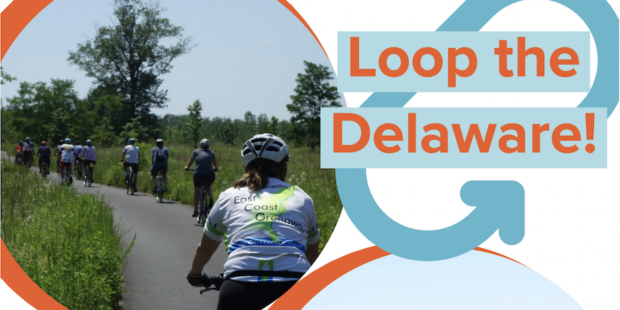 Date/Time
Date(s) - October 28, 2023
9:00 am - 3:30 pm
Location
Burlington South Light Rail Station, Burlington, New Jersey, 08016
Join us for the second of two Loop the Delaware rides! (First ride details found here.)
On October 28th, the Bicycle Coalition is co-hosting a 30 mile ride with the Delaware River Greenway Partnership, East Coast Greenway Alliance, New Jersey Conservation Foundation and the Circuit Trails Coalition for the Loop the Delaware: Bristol-Trenton-Burlington ride!
The Delaware River Heritage Trail is envisioned as a 75-mile-long loop highlighting the cultural and natural resources along the upper portion of the scenic Delaware River estuary. The trail will link 24 communities, from Trenton to Camden on the New Jersey side and from Morrisville to Philadelphia's Old City in Pennsylvania. Join us to learn about existing segments along the northern portion of the Delaware River and what's in progress to complete the vision.
The northern loop ride will highlight portions of the Delaware & Lehigh Trail in Bristol, Pennsylvania as well as the Delaware & Raritan Canal Trail and Delaware River Heritage Trail in New Jersey. Ride details and transit options will be provided upon registration.