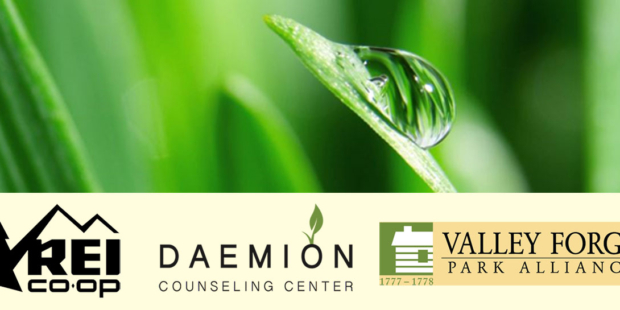 Date/Time
Date(s) - April 8, 2022
3:00 pm - 4:00 pm
Mindfulness Walk & Talk
A free mindfulness walking series hosted by Daemion Counseling Center and Valley Forge Park Alliance, funded by REI.
Walk in the park with therapists from Daemion Counseling Center and connect with self, others, and nature!
Mindfulness brings our awareness to the present moment, helping us to engage more authentically and freely. The walk will teach mindfulness techniques and allow time for sharing the effects of practice.
Fridays in April and May ● 3:00 – 4:00 pm
April 1
Introduction to Mindfulness
April 8
Breathing Together
April 15
Mindful Listening
April 22
Body Scan
April 29
Finding Stillness
May 6
Bringing it Together
Sign up online. Space is limited.
We look forward to walking & talking, soon!
Susan Miller Alexander, NCC – Therapist
Susan is a Nationally Board Certified Counselor. She completed her undergraduate degree in Psychology from Miami University and her Masters in Community Counseling from Georgia State University. She has worked 10+ years counseling college students at DCCC with personal, career and academic concerns.
She uses an integrated approach to her work, combining an array of methodologies to help clients gain insight and understanding to their lives and overcome obstacles preventing them from living their best lives.
Heather Burns
Heather is a certified school counselor (K-12), elementary school teacher(K-8), and Nationally Certified Counselor (NCC). She currently works as a senior adjunct counselor at Delaware County Community College. She has worked at every level of education: elementary, middle school, high school, college, and adult education.
Her undergraduate degree in Elementary Education is from Miami University in Oxford, OH, and her Masters degree in School Counseling was obtained from Southern Connecticut State University in New Haven, CT. For the past 7 years she has been a volunteer swim coach at the Upper Main Line Y. Since 2000 Heather has served as a generalist counselor in the school setting helping clients and their families with a full range of issues.