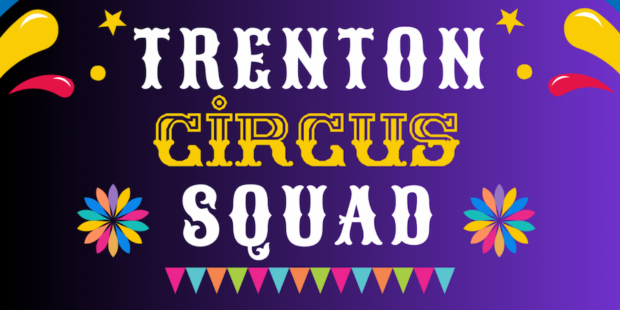 Date/Time
Date(s) - July 10, 2023 - August 7, 2023
All Day
The Trenton Circus Squad is back again this Year!
From June 29 to July 9, Trenton Circus Squad returns to Cooper's Poynt Park for its Big Top Tour. Get ready for heart-stopping performances and dazzling workshops, all FREE and open to everyone!
Ever wanted to walk a tightrope or juggle like a pro? Now's your chance! We're inviting adventurous young souls to master the art of wire-walking, juggling, simple acrobatics, and breathtaking aerial techniques!
During weekdays, the Circus Squad will leave summer campers and chaperoned groups spellbound with mind-blowing performances, followed by hands-on workshops to let everyone in on the circus magic!
And don't worry, weekend warriors! You are covered with performances that are absolutely free and open to the public! Learn more about the Trenton Circus Squad on our website: https://trentoncircussquad.org/
Get your FREE tickets for shows and the workshops HERE!