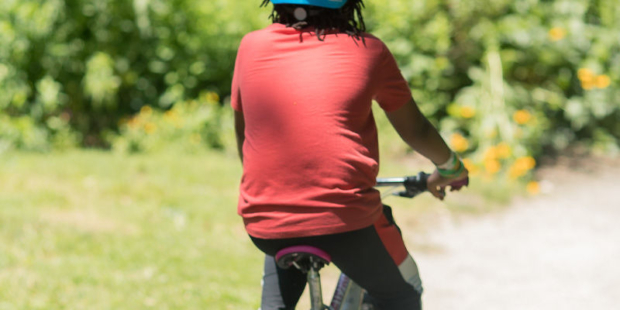 Date/Time
Date(s) - September 2, 2022
2:30 pm - 6:30 pm
Categories
Health reminders: We are in accordance with Pennsylvania and the City of Philadelphia's current COVID-19 response levels. Please follow the link to stay up-to-date on our city's protocols. If you are sick or experiencing COVID-19 symptoms, please do not volunteer.
The Bicycle Coalition of Greater Philadelphia is hosting FREE biking days at Bartram's Garden through the end of November. Volunteers help with setup and breakdown at the outdoor Bike Hub, assist with helmet fitting, hand out snacks, and lead free bike rentals registration while BCGP staff is teaching classes, giving tours, or taking a bathroom break. No previous knowledge or experience in cycling required.
We are ideally looking for volunteers to commit to our Friday volunteer days throughout the season, including a few of our Saturday and Sunday Open Bike Hubs.
Volunteers must be able to complete a minimum of 3 shifts (though more are welcomed). To do this, please sign up for multiple shifts at once.
Registered volunteer(s) will meet at the Welcome Center promptly at 2:30 PM and staff will provide instructions for the day, including information on training.
Please contact Sarah Adeniran at sadeniran@bartramsgarden should you need any assistance concerning your registration.