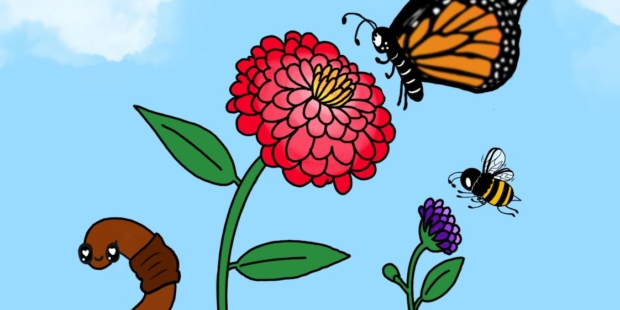 Date/Time
Date(s) - April 22, 2023
12:00 pm - 7:00 pm
Location
800 Erie St, Camden, NJ, 08102-1741
Join us for an exciting day of eco-friendly fun and community engagement! On Saturday, April 22nd, Mastery High School of Camden & NCCG will be hosting a series of events celebrating Earth Day at the MHSC waterfront in Camden.
Starting at noon, we will be showcasing two beautiful coloring books, "The Zinnia" and "The Circuit Trails," which were created by students in our garden internship program. These books focus on Camden's Circuit trails and environmentally-friendly themes, and the students will also perform a small play featuring the characters from the books. At the end of the performance, attendees will receive a "Just Add Water" pot containing potting soil, fertilizer pod, and seeds, harvested by our garden students from last garden season, so they can grow their own plant at home.
From 1 PM to 2 PM, students from the National Honors Society will lead tours of the gardens, compost site, and future site of the secret garden at the MHSC waterfront. Learn about our sustainable gardening practices and see our impressive garden in action.
In the afternoon, from 3 PM to 4 PM, we will spruce up our garden beds by painting our benches and filling them with vegetables and flowers. Help us celebrate the beauty of the earth and the power of community.
At 4 PM, we will take a break for a delicious dinner.
As the sun sets, we will host a Drive-in Movie Night at 5 PM, showing the classic environmental movie, "The Lorax."
We invite everyone to join us for this exciting day of community engagement, education, and entertainment. Thank you for your continued support in promoting environmental awareness and sustainability. Let's celebrate the Earth together!