2017 On the Circuit Trails
Authored By: The Circuit Trails | December 29, 2017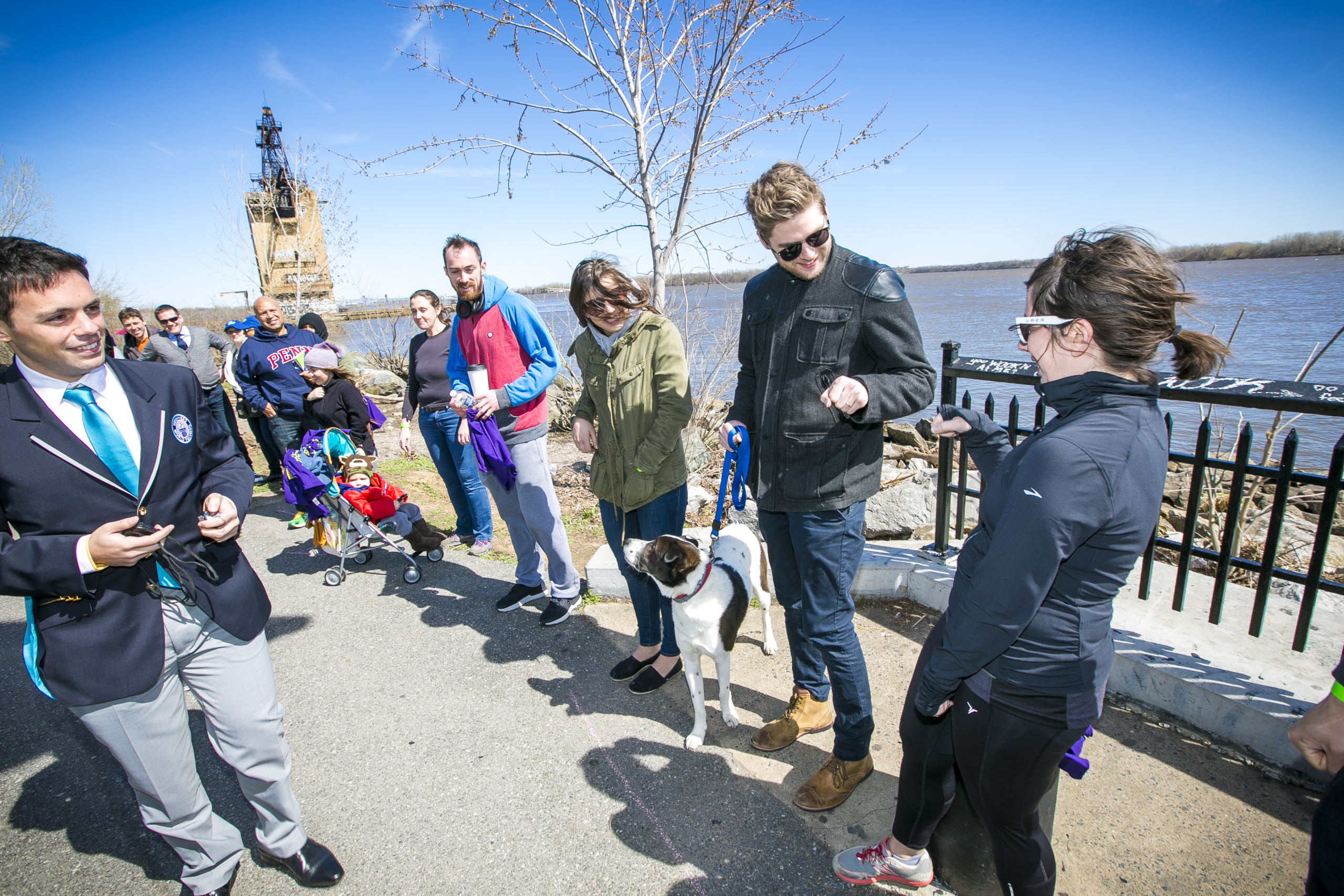 We can hardly believe it, but somehow 2017 is coming to a close. This year has been a whirlwind of excitement #onthecircuit – from trail openings and personal challenges to Guinness World Record attempts, we've got a lot to be thankful for as we reflect on the last year.
Even if you follow the Circuit to a T, chances are that something slipped through the cracks while you were scrolling on your social feeds, so check out our year in review below!
Opening Day for Trails
To celebrate the opening of trail season, we organized a Guinness World Record attempt with our Coalition partners to get the Circuit Trails into the record books for the world's longest fist-bump relay. We needed 561 fist-bumpers, and although we fell a little short, it was a great way to celebrate the beginning of the trail season!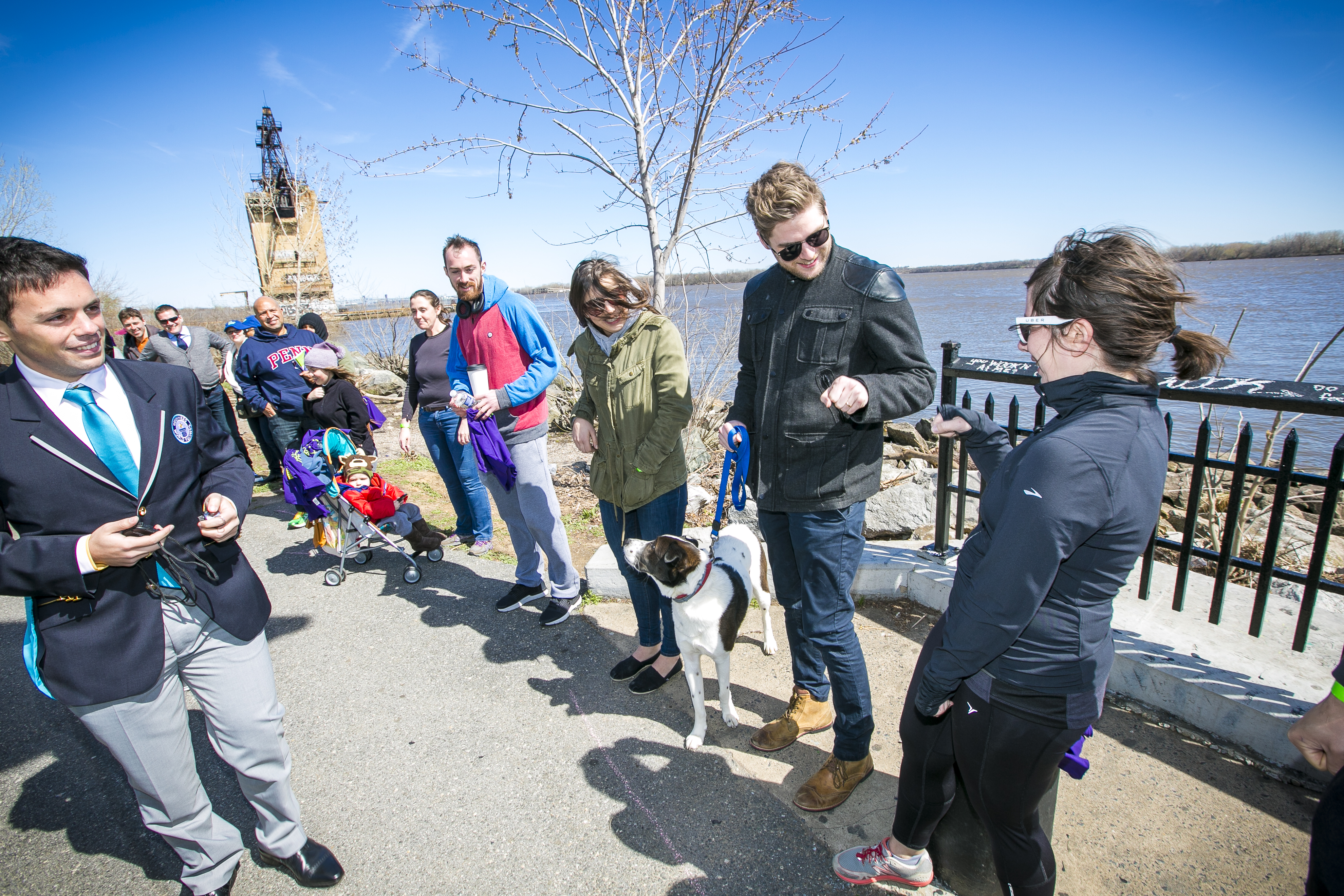 500-Mile Challenge
Following suit with our mission of building 500 miles of trails on the Circuit by 2025, we set a big challenge for trail enthusiasts throughout the region: run, walk or bike 500 miles on the trails over five months. We got to know a couple of trail lovers over the course of the Challenge, and we even raffled off two Fuji bikes for those who participated. At the conclusion of the challenge, participants racked up a total of 81,000 miles spent on the trails – a huge success!
New Coalition Members and New Ambassadors
The Circuit Trails family is always growing in many different ways, and this year was no different. With 2017 came the inclusion of a few new members to the Circuit Trails Coalition (take a look at the full list here!) and the implementation of a Circuit Trails ambassador program, thanks to our friends at the Pennsylvania Environmental Council. Whether official or unofficial, 2017 was a year of partnership and connection for faces old and new who all share the same goal – to maintain and grow our trail network so that everyone can reap the benefits the Circuit Trails provide us.
New Trails
Of course, 2017 brought a number of new trail openings across the region!
Bartram's Mile – this trail, which opened this past May and is located in the nation's oldest surviving botanical garden, connects West Philadelphia residents back to the river for the first time in years.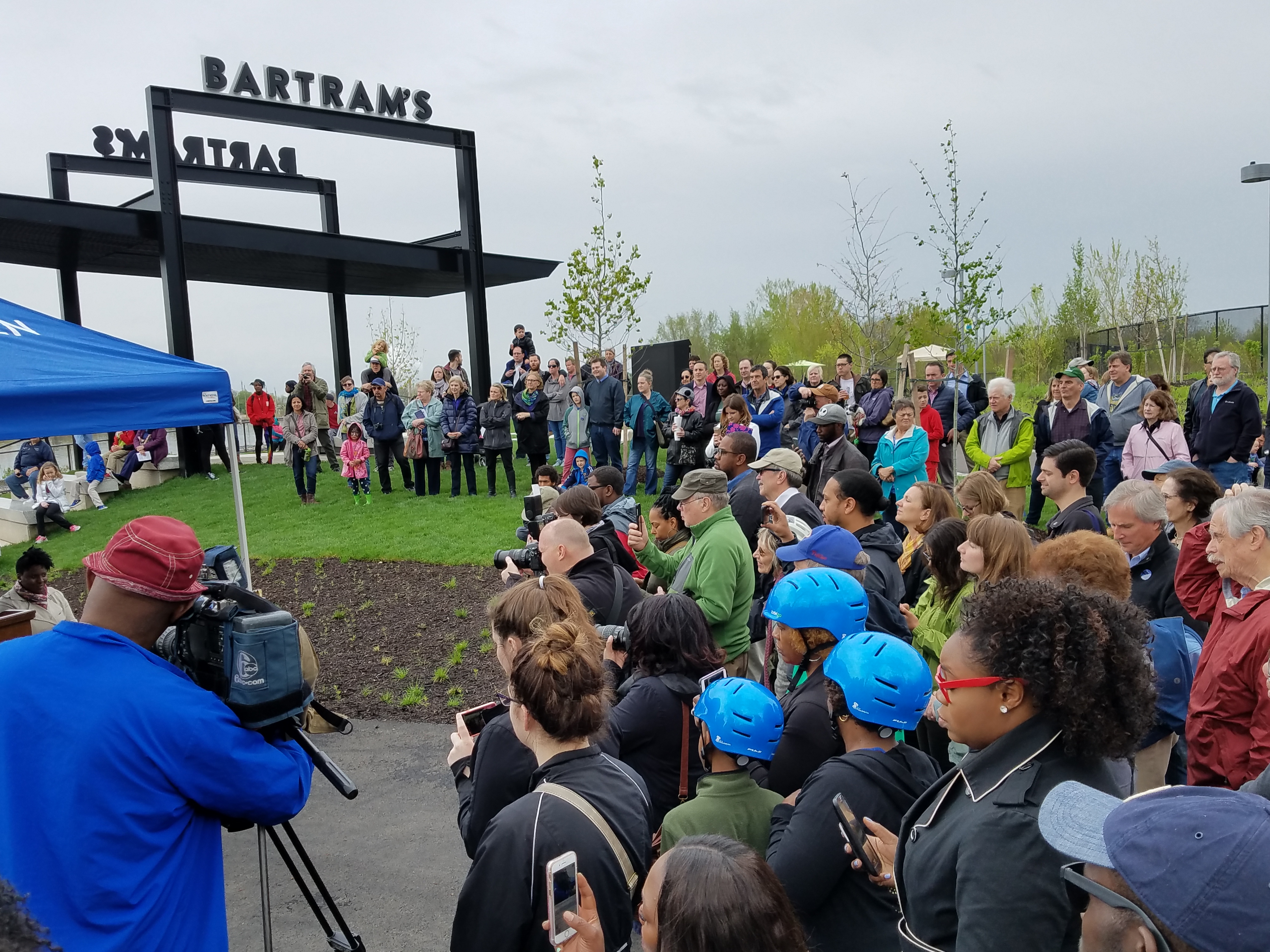 Cooper's Poynt Waterfront Park – in a space that was once occupied by a federal prison, Cooper's Poynt Waterfront Park provides Camden residents with a large green space to enjoy outdoor activities, an ADA-accessible playground, and sweeping views of the Delaware River and the Ben Franklin Bridge.
K&T Trail, Phase 1 – once home to abandoned railroad tracks, defunct warehouses and overgrown shrubs, this 1.15-mile trail in Northeast Philadelphia is the first phase in a planned 11-mile greenway along the Delaware River.
Marcus Hook Bike Lines – streets were made safer for cyclists in Delaware County with the addition of 1.45 miles of bike lanes.
Lawrence Hopewell Trail (King's Highway) – this 3,760-foot addition marked nearly 90% completion for the Lawrence Hopewell Trail's 22-plus mile transportation corridor.
Tacony Creek Trail Phase 2 (Groundbreaking) – officials recently broke ground on this important segment that will greatly improve the safety of trail users in Tacony Creek Park.
Circuit Signage
Our friends at Rails-to-Trails Conservancy recently began working on a signage campaign that aims to educate local trail users about the Circuit Trails. Although there are dedicated individuals who enjoy their local trails each and every day, many of them may not know that those trails are actually part of a much larger, expanding network! By increasing signage, users will build this association and become more aware of the Circuit Trails and its overall mission.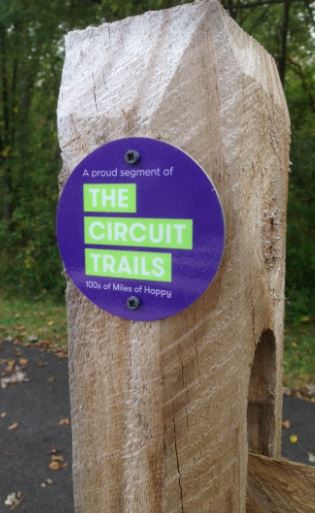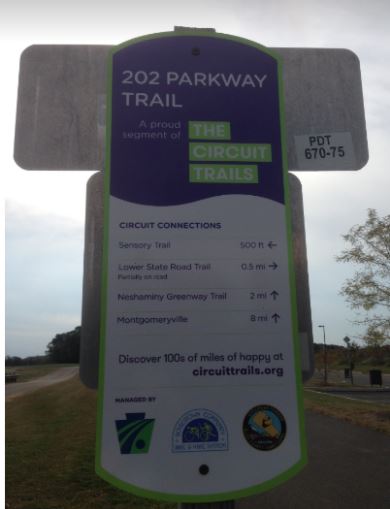 Peculiar Sights on the Circuit
If you spent any time on Kelly Drive this summer, you may have seen a massive, abstract sculpture that was looking out over the Schuylkill River. Its name was Big Bling, and although it drew a resemblance to an elephant, its actual form was, well, anything you wanted it to be!
Tacony Creek Park also gained a new resident this year – you may have seen a strange thing rolling around the trail. This "creekmobile" learning station allowed trail users to connect with their local woodlands on a deeper level by offering educational tidbits about the surrounding creeks and wildlife.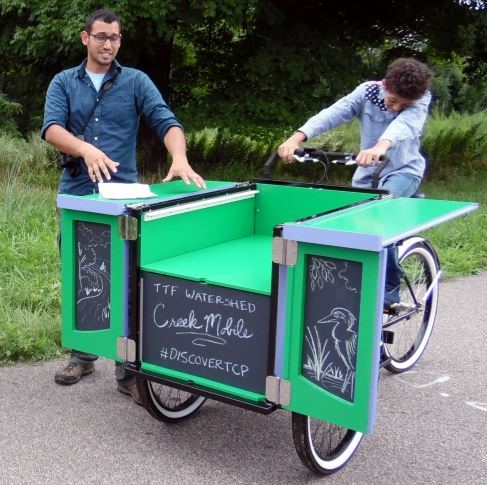 To sum it up, 2017 was yet another busy, exciting and progressive year for the Circuit Trails. We couldn't have enjoyed these accomplishments without the hard work and unwavering dedication of our Coalition members, and trail users across our region. Here's to an equally successful 2018!