Brush Up on Biking Basics
Authored By: The Circuit Trails | May 14, 2020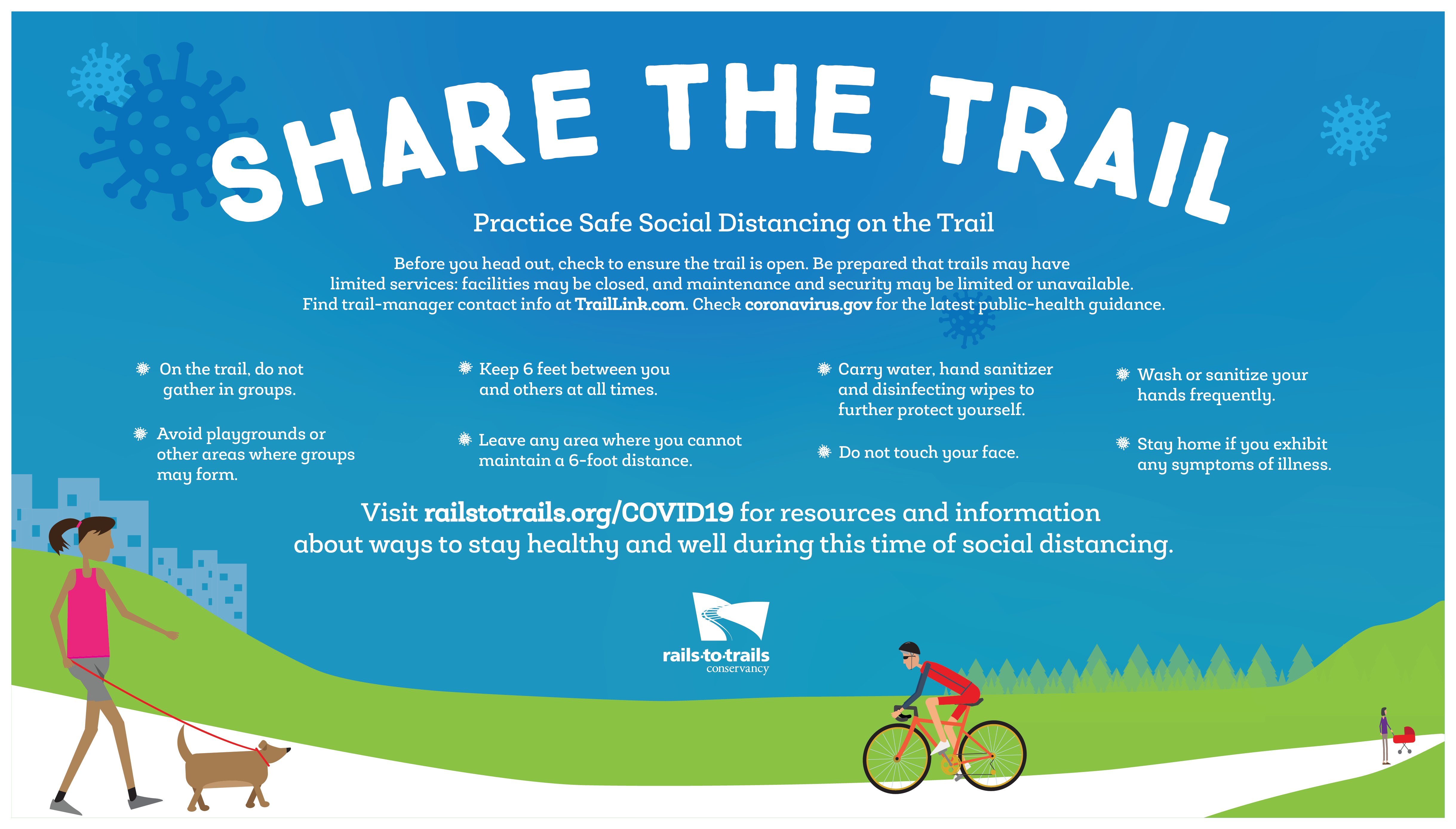 Este contenido también está disponible en español.
Along many of the trails on the Circuit, new and veteran trail users are breaking out their bikes for some fresh air and fitness during these challenging days. Whether you are a seasoned cyclist, gearing up for your first ride, or just want to get your bike ready to roll in the near future–take some time to brush up on the basics to help keep yourself and others safe while biking #OnTheCircuit during COVID-19.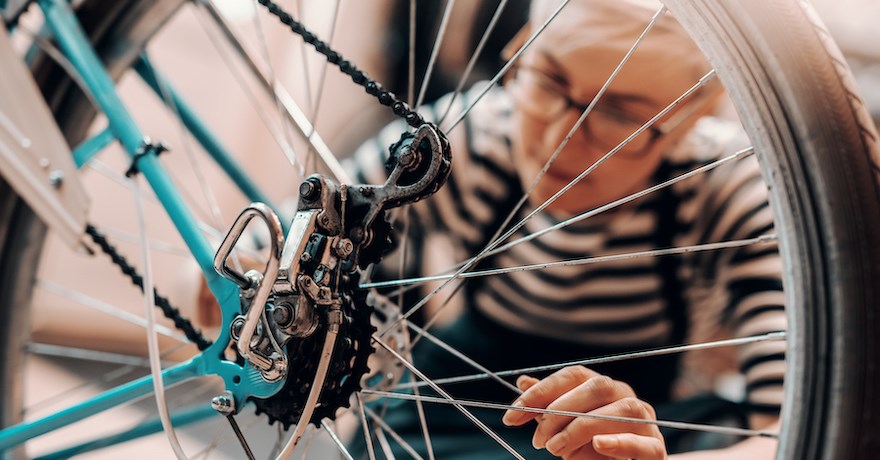 Photo courtesy iStock by Getty Images
Review the ABC's of Bike Maintenance
Before taking a ride, make sure that your bike is in good condition. Check the ABC's of your bike with these quick helpful reminders:
Make sure there's enough Air in your tires
Check that your Brakes are working properly
Examine your Chain to ensure it runs smoothly
If you would like to learn more, the Bicycle Coalition of Greater Philadelphia has been hosting weekly online Facebook live sessions to go over the basics of keeping your ride in great shape. Tune in to one of their upcoming sessions on Facebook or re-watch the lessons and discussions here.
Equip Yourself
Wearing a helmet when riding your bike is an important safety step, but nowadays, it's also crucial to bring along a cloth face covering. Whenever in public settings, the CDC advises the use of cloth face coverings to slow the spread of the virus. If you don't have access to a face covering, learn how you can make your own with household items here.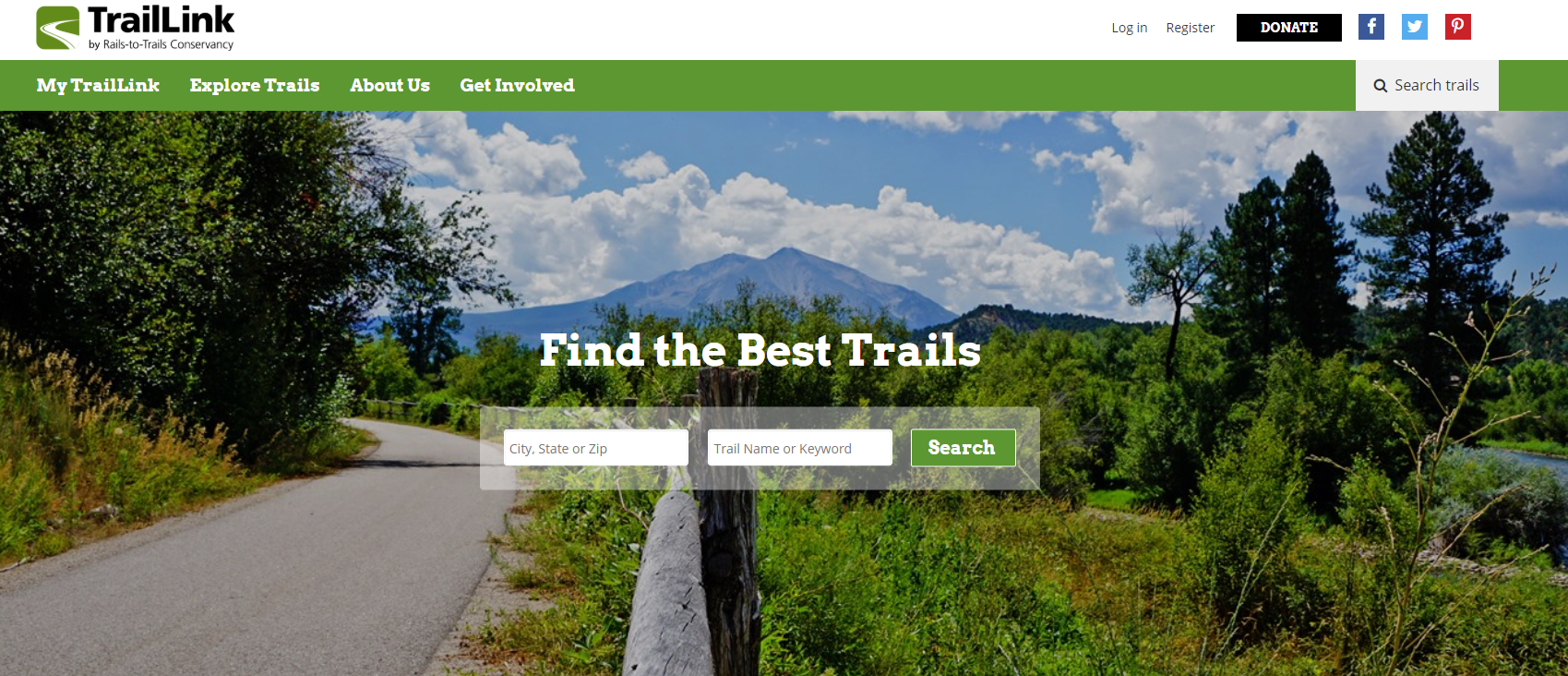 Photo courtesty of TrailLink.com
Know Before You Go
As the COVID-19 situation continues to evolve, before you plan a trail visit, check with the local trail management organization to confirm the status of trail facilities. While many trails remain open, it is important to confirm before you head out. You can find a trail near you and local trail management contact information at TrailLink.com.
Riding Solo is Riding Safe
Biking is a great solo activity, and doing so now can be a fun way to exercise and enjoy the outdoors while maintaining a safe distance from others. If you are missing the comradery of group rides, create a solo biking challenge among your friends or join the National Bike Challenge! The challenge rolls through the end of September; learn how you can register to ride and have the opportunity to win great prizes here.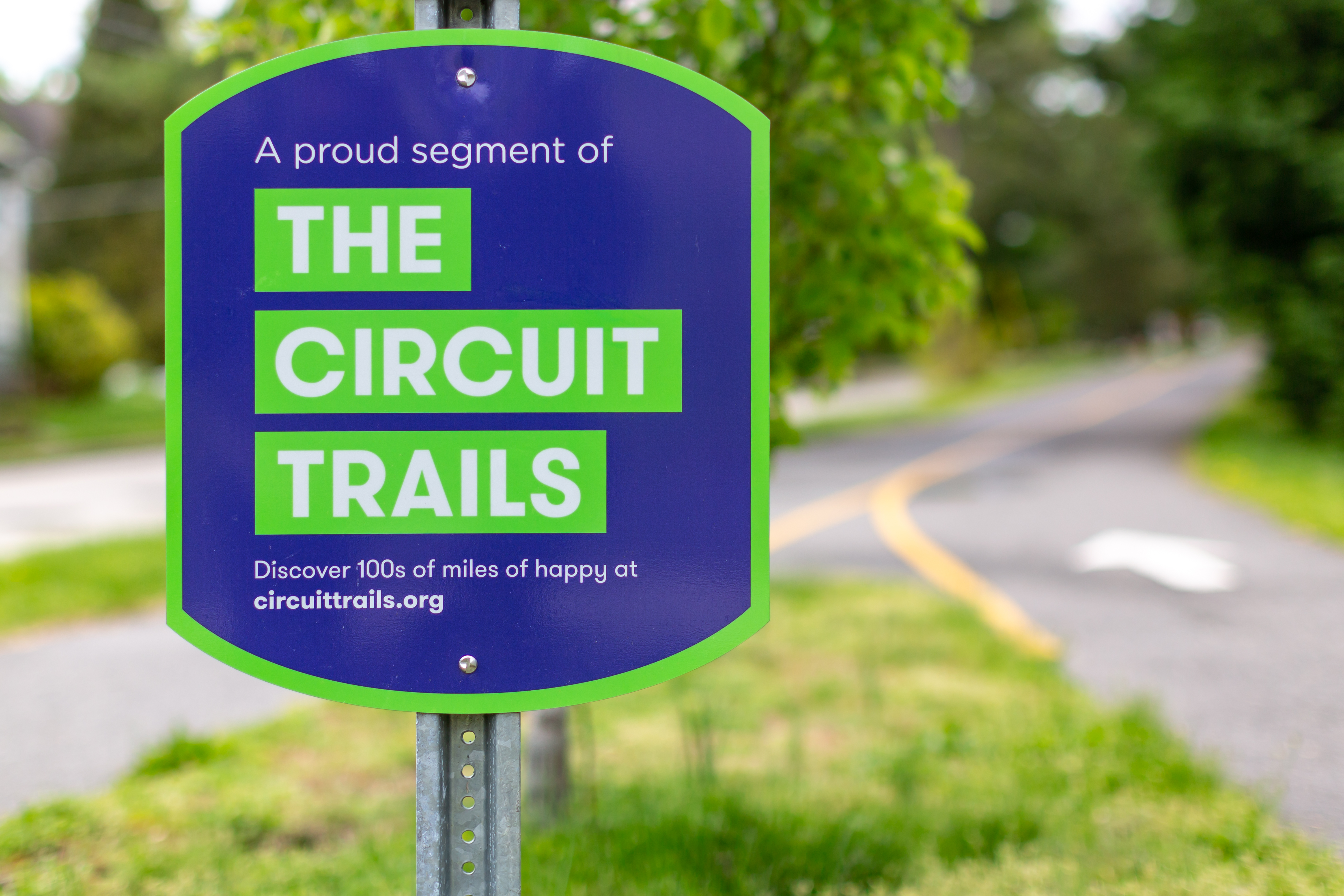 Photo by Thom Carroll
Stay Safe, Stay Local 
For the time being, it's best to limit your trail visits to those accessible by bike or foot near your neighborhood. If you aren't familiar with your local trails, take a look at our Circuit Trails map. No trail near you? There may be one (or more!) in the future–check out our status map of the trails that are planned, in the pipeline, and in progress as part of the eventual 800-mile Circuit Trails Network here. You can help advance the progress of building out the Circuit Trails network by joining our group of citizen advocates, Circuit Citizens. Learn more about how you can get involved here.
Don't Be Afraid to Dismount
A major part of keeping everyone safe is maintaining a safe social distance. The CDC recommends keeping a minimum of 6 feet of distance between yourself and others at all times, which includes time on your bike. If ever you find yourself unable to keep this distance or feel that conditions are hazardous, don't be afraid to dismount to create more space between you and others.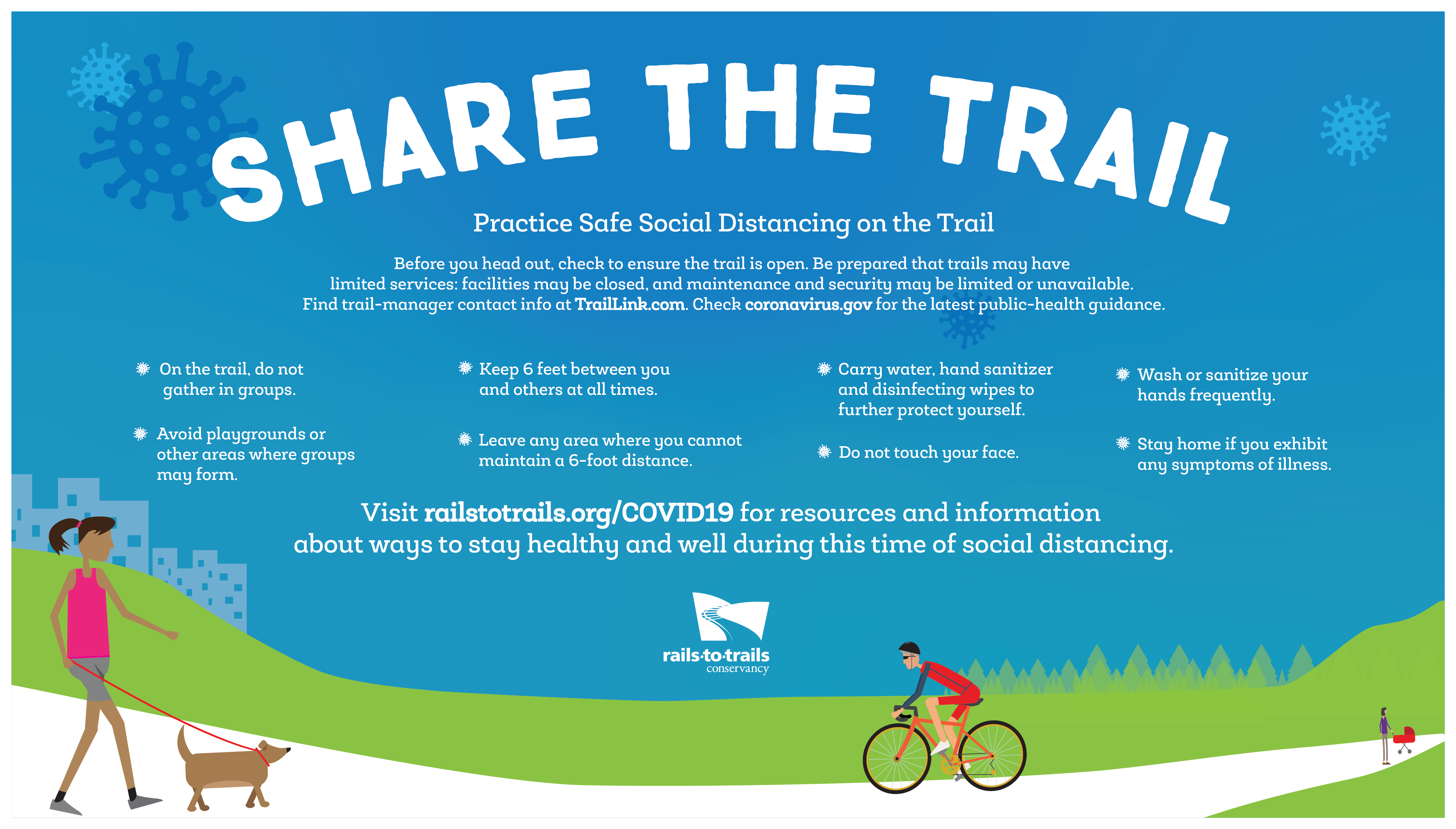 Photo courtesy of Rails-to-Trails Conservancy
Remember to Share the Trail
Right now, many people are seeking solace by spending time outside. To ensure that everyone has a positive and safe experience on the trails, take time to review good trail etiquette, including the following tips that are especially important for cyclists:
For more information about biking basics or biking in the Greater Philadelphia area, you can also visit the website of the Bicycle Coalition of Greater Philadelphia, a Circuit Coalition member!