Building Bridges to Connect the Circuit
Authored By: Circuit Trails Coalition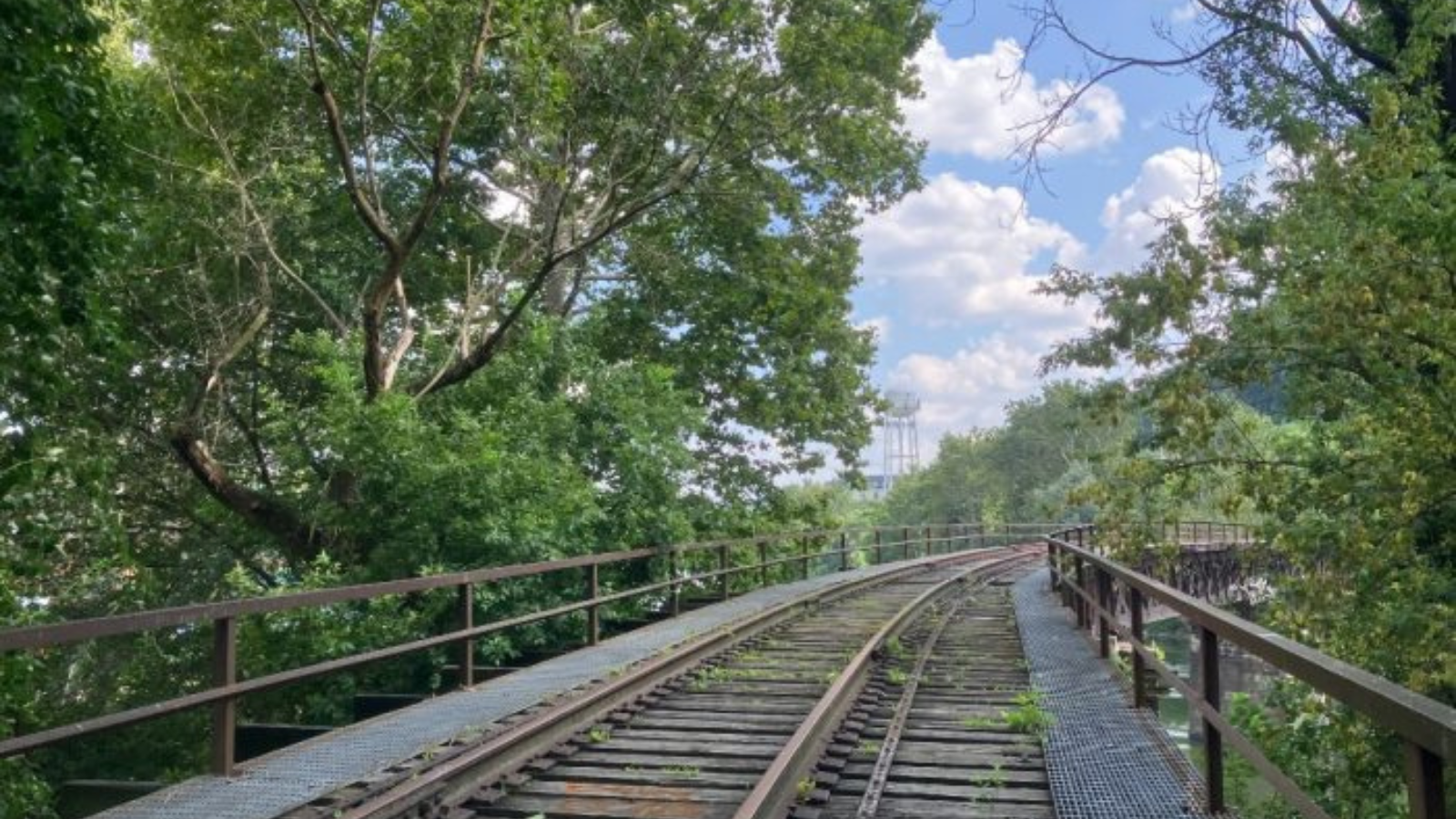 The Circuit Trails network is made up of many different trail segments, currently spanning 378 miles across nine counties in the Greater Philadelphia and southern New Jersey region. Although the trails range in length, from the 1.5-mile Merchantville Trail to the 60-mile Delaware & Lehigh Trail Towpath (D&L) and beyond, when they connect to one another, they create uninterrupted stretches of trail that travel between and within multiple communities. A map that shows the different sections, as well as their statuses—completed, in-progress, in the pipeline and planned—within the Circuit Trails network can be accessed here.
In the spring, the Circuit Trails Coalition released the latest edition of the "Moving the Circuit Forward" report, which lays out recommendations and strategies to accelerate the completion of the full Circuit Trails network, which is planned to encompass more than 800 miles. The report also includes an analysis that identifies the most critical gaps within the Circuit Trails network's footprint. Each critical trail section is scored for priority based on its community impact determined by equity, length, population and connectivity.
When possible, bridging these gaps with new trail segments—sometimes with the construction or conversion of physical bridges—can expand the possibilities for transportation, recreation and exploration. Right now, the Philadelphia City Planning Commission, in partnership with the Streets Department and the Department of Parks and Recreation, is conducting a study on the feasibility of converting the Mule Bridge into a bike and pedestrian trail. This project would connect the Pencoyd Trail in Lower Merion with the Manayunk Tow Path, which is a segment of the Schuylkill River Trail.
The Mule Bridge is one of the 16 priority trail segment gaps in Philadelphia County identified in the Moving the Circuit Forward report.

On Wednesday, Oct. 25, 2023, from 6:30 to 7:30 p.m., the City of Philadelphia and Lower Merion Township are hosting a virtual public meeting to discuss the feasibility study with the community and to answer any questions.
If you are interested in attending, you can register for the Zoom meeting here. Those without internet access may call in to (312) 626-6799 to take part in the meeting.
If you can't join the meeting, another way to make your voice heard about this and other projects that move forward the Circuit Trails network is to let your local elected officials know that trails are important to you and should be prioritized. You can send a letter you your county commissioners at any time, here.