Camping on the Circuit: Three Trails for Overnight Adventures
Authored By: The Circuit Trails | July 17, 2019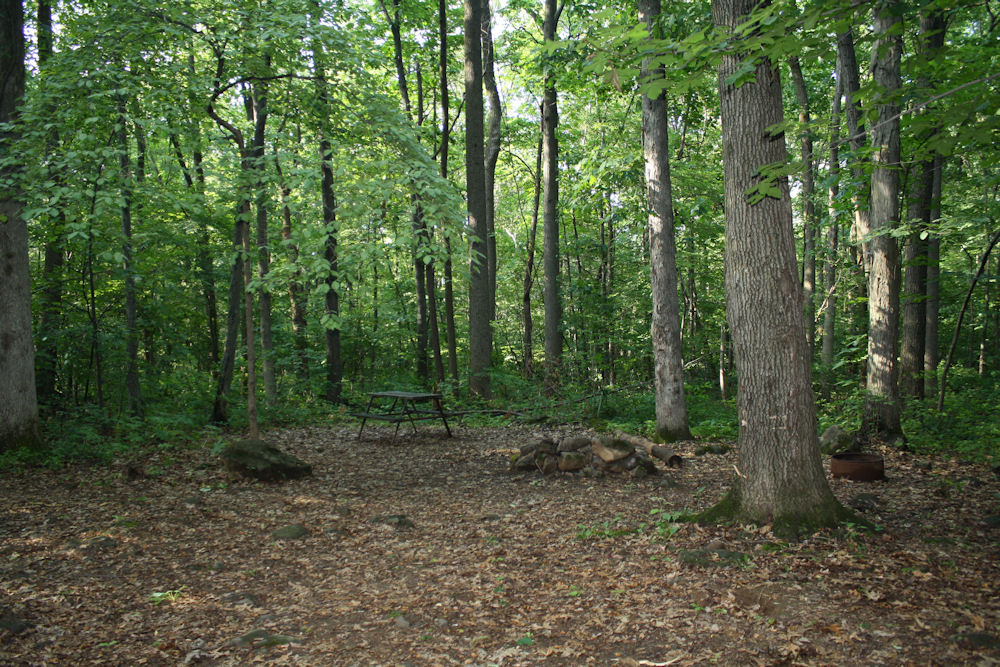 Este contenido también está disponible en español.
…
Summer camp, anyone? Sometimes one day exploring the trails just isn't enough. Extend your adventure and take a walk on the wild side by planning a camping trip right #onthecircuit! Grab your gear and pack your sleeping bag because we've mapped out three trails near or #onthecircuit for you to set up camp at this summer.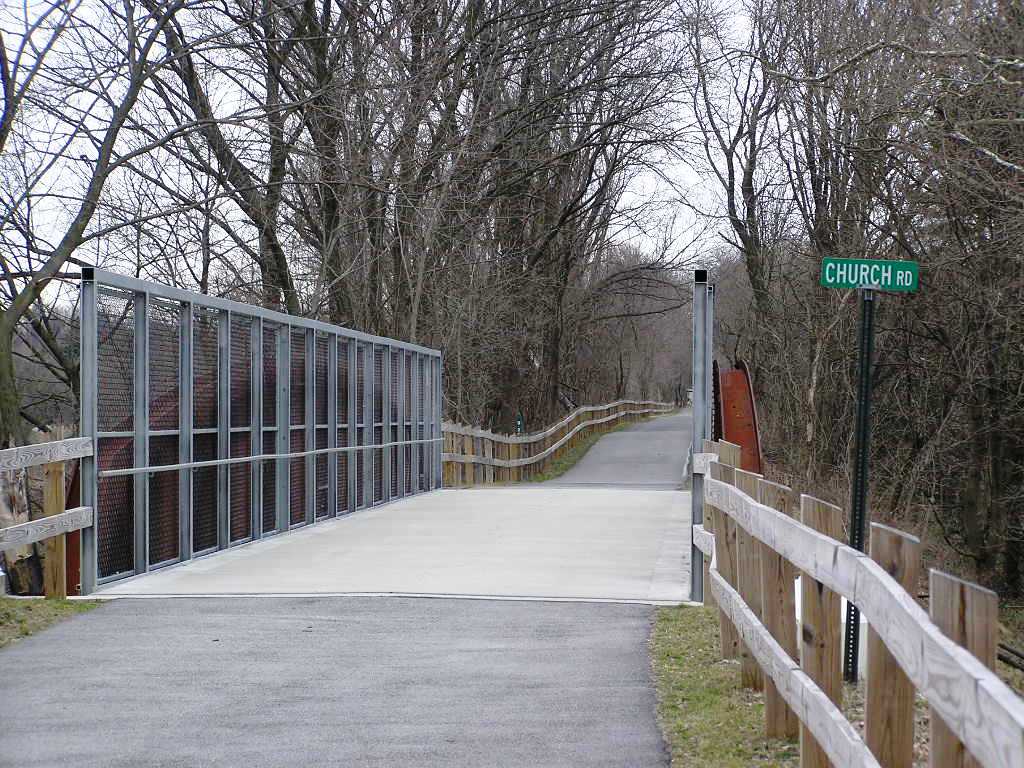 Photo courtesy of Montgomery County, PA
If you follow the charming 20-mile Perkiomen Trail all the way to the end, it'll lead you to one of the great campsites in Montgomery County – Deep Creek Campground in Green Lane Park. With 30 campsites open from April 1 to November 1, now is your chance to explore. Each site is equipped with a fire ring, grill and picnic table, but no electric or water hook up; so if you are looking to get off the grid, this is the spot for you.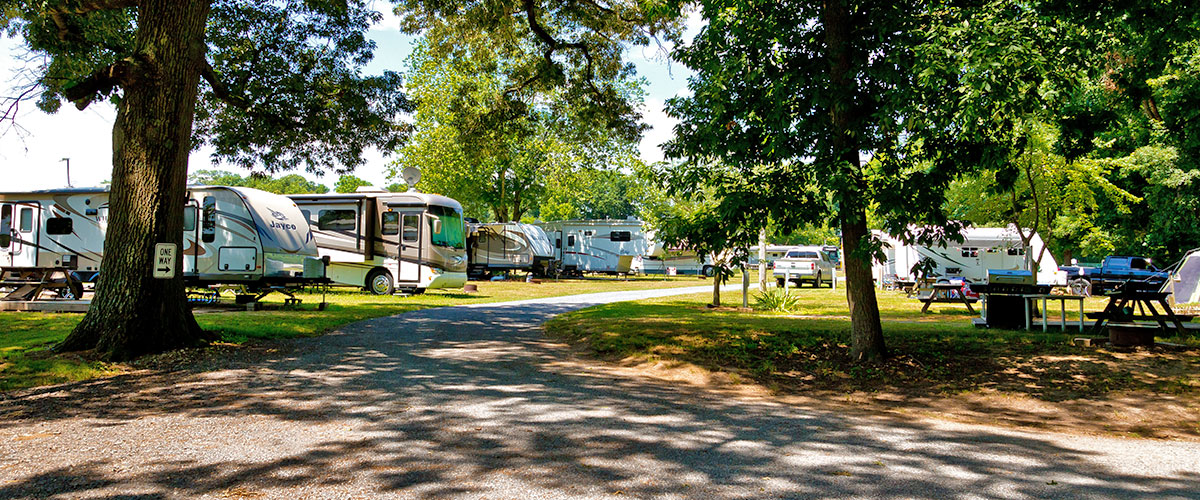 Photo courtesy of Old Cedar Campground
Right off the Elephant Swamp Trail in Elk Township, you'll find the Old Cedar Campground – a family owned and operated campground in New Jersey. If you're not so keen on the idea on sleeping in a tent, you'll be happy to know that Old Cedar Campground offers a range of rental options including tent sites, full hook-ups, and even cabin rentals equipped with electric and air conditioning. With easy access to the Elephant Swamp Trail, you can truly become one with nature as you walk, run or ride #onthecircuit passing streams, wetlands and farm fields. When you aren't traveling the trail, take advantage of all the great amenities the campground has to offer like tennis courts, mini golf, a pool, lake and so much more!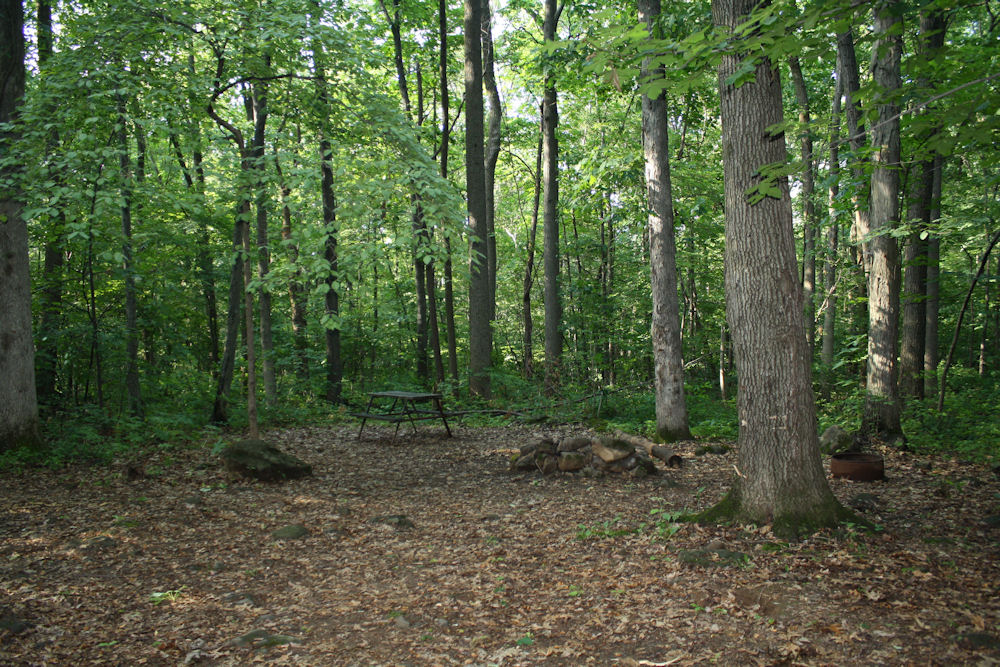 Photo courtesy of Ringing Rocks Family Campgrounds
D&L Trail: Delaware Canal Towpath
Adventuring beyond the 59-mile D&L Canal Towpath can lead to an amazing adventure. A few miles past the trail's end is Ringing Rocks, a family friendly campground in Bucks County. From those who will only camp in an RV to those who prefer to pitch a tent, Ringing Rocks campgrounds offers a great experience for all campers. RV, pop-up, tent and cabin rentals are available from April 5 through October 31. Use the D&L Trail to connect you to Delaware Canal State Park to explore the historic canal and quaint local towns.
Are you ready to get out the city and into the woods? Let us know what trails your setting up camp at by tagging us in your adventures on Facebook, Twitter and Instagram with #onthecircuit. Don't forget that our Circuit Trails Scavenger Hunt is still going on!  When you're packing your sunscreen and bug spray, be sure to throw your Scavenger Hunt Checklist in your bag too. Spending a night by the trails can help you become a #CircuitExplorer in no time. Happy camping!