Celebrate National Wellness Month #OnTheCircuit
Authored By: The Circuit Trails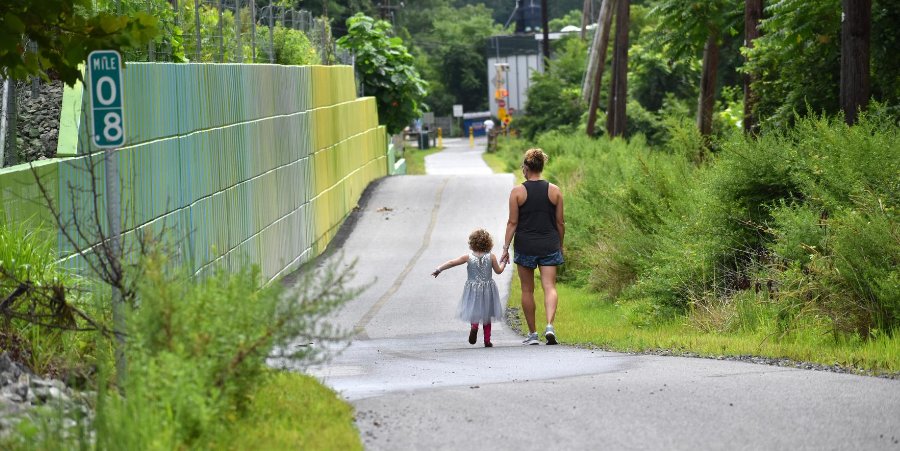 Photo by Colin Gilroy
August is National Wellness Month, and it couldn't have come at a better time! According to the American Psychiatric Association, 30% of Americans say the pandemic is having a serious impact on their mental health daily. And that's reason enough for us to encourage you to celebrate National Wellness Month by prioritizing yourself and your well-being with some much needed me-time #OnTheCircuit.
Here's are a few ways to do that: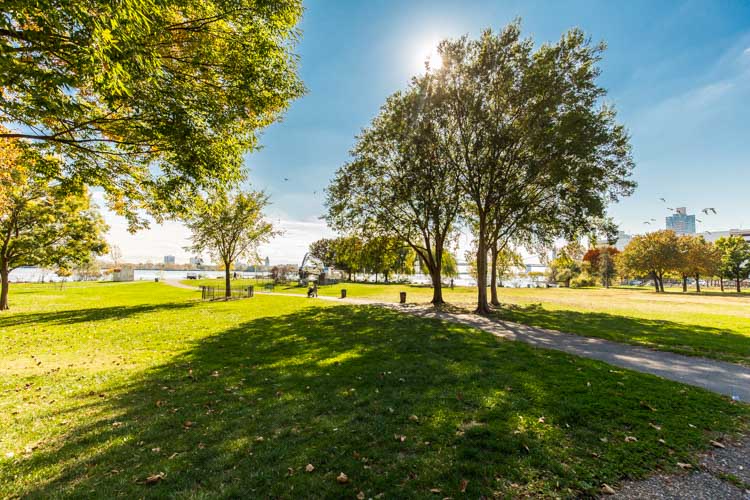 Photo by JG Real Estate
Slow Down and Sit Down #OnTheCircuit
The trails #OnTheCircuit are great for running, walking and biking – there's no doubt about that! But, they also present opportunities for you to relax while enjoying scenic views. Take a blanket, a good book, your favorite playlist, a deck of cards, and maybe a friend or two (who will social distance with you), and find a quiet spot along the Circuit Trails to decompress. For starters, try visiting Penn Treaty Park in Philadelphia, which offers a remarkable view of the Delaware River Waterfront. You can also enjoy the Philadelphia skyline along Bartram's Mile Trail, where there is plenty of natural space to spread out around Bartram's Garden. The Kinkora Trail, a 2.5-mile trail located in Burlington County, N.J., has picnic benches and open areas overlooking farmland. The Cooper River Trail in Camden is another great place to unwind, with access to kayak and canoe rentals in the park, you can take a tranquil trip down the Cooper River.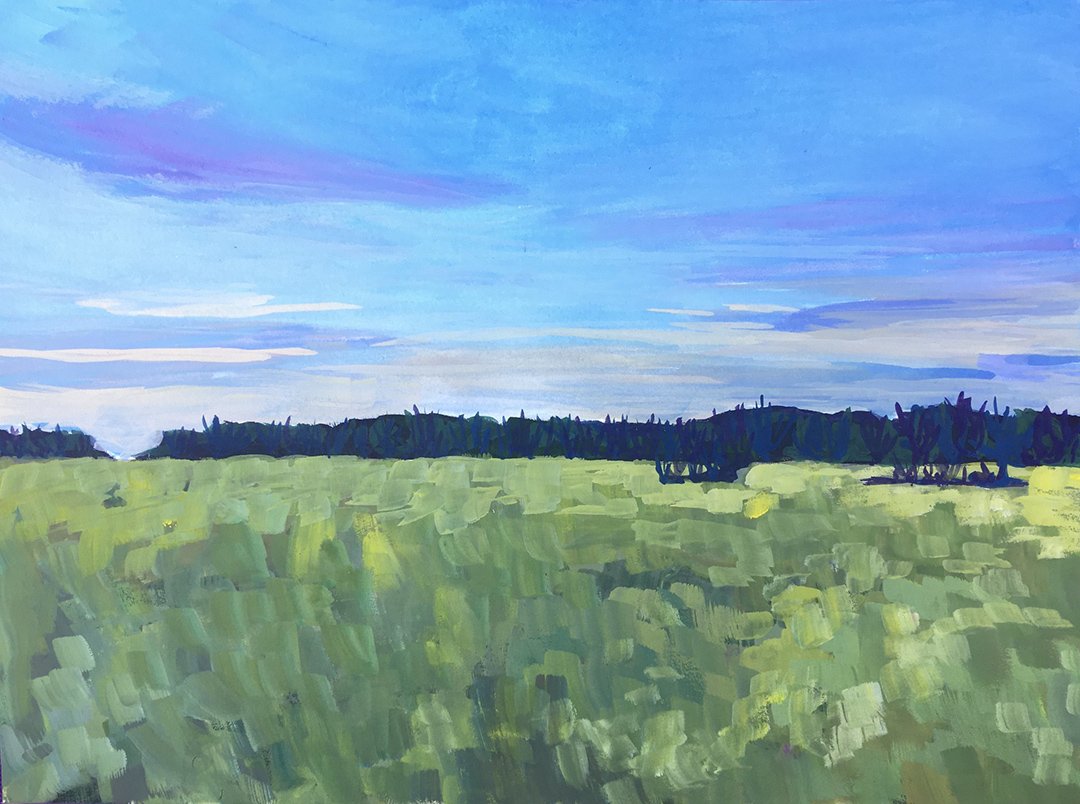 Art by Nicky Belletier from submitted content to the LHT's Art Gallery
Unlock Your Inner Artistry
Art can be very therapeutic. Instead of stressing about things you can't change, this month, try channeling your energy into creative outlets like the Lawrence Hopewell Trail's "Art on the Trail" initiative. Each month, the Lawrence Hopewell Trail Corporation is encouraging the community to experience the serenity of nature and celebrate the beauty of the 20+ mile trail by submitting art of the trail or that was inspired by the trail. If you're in the area and are in the mood to get out your easel, paint brush, or crayons and pencils, bring them to the LHT! You can then submit your artwork on the trail's website for a chance to be featured. Learn more about the initiative and how to participate here.
But, you don't have to be near the LHT to put on your creative hat – all of the trails #OnTheCircuit can inspire your art! Use our trail map to find a trail #OnTheCircuit in your neighborhood.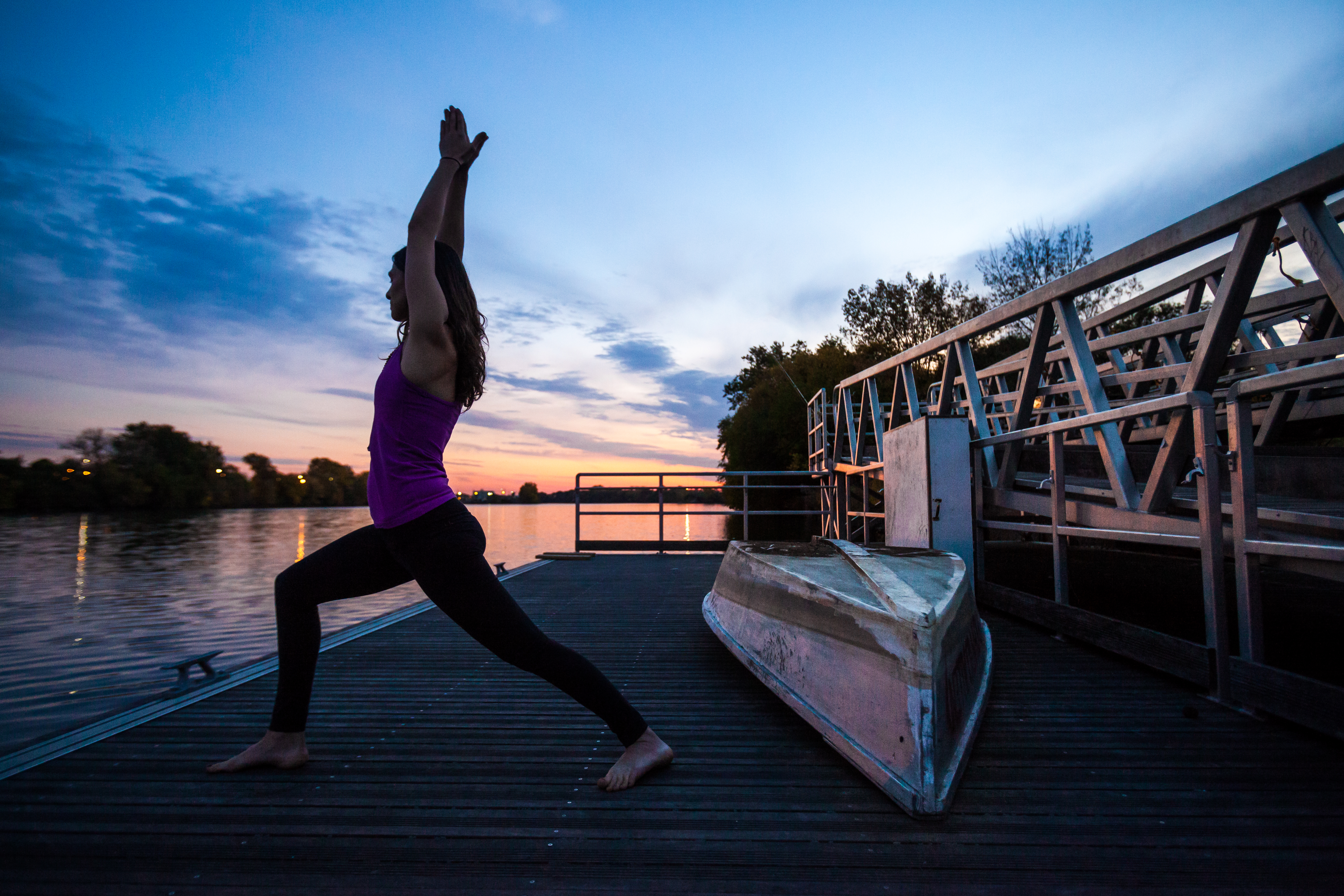 Photo by Thom Carroll
Find Your Zen
Many people equate yoga with relaxation. Yoga has the power to calm the mind and strengthen the body, and you don't need to commit to a daily practice to reap the soothing benefits. With open spaces along the trails or in local parks, an outdoor solo yoga class could be just what you need to realign. Right now, there are plenty of free classes available online. Simply, bring your phone to the trail, and tune in online to have your own personal yoga session out in the open air – but be sure you're in an area that isn't overcrowded and has plenty of open space before you get started.
As a reminder, when visiting any trail or park #OnTheCircuit, please be sure to follow all local and national guidance to keep yourself and others safe. Remember to maintain at least six feet of distance from others, come prepared with a cloth face covering, recreate responsibly, and share the trail. Before heading out, review the golden rules of trail etiquette here.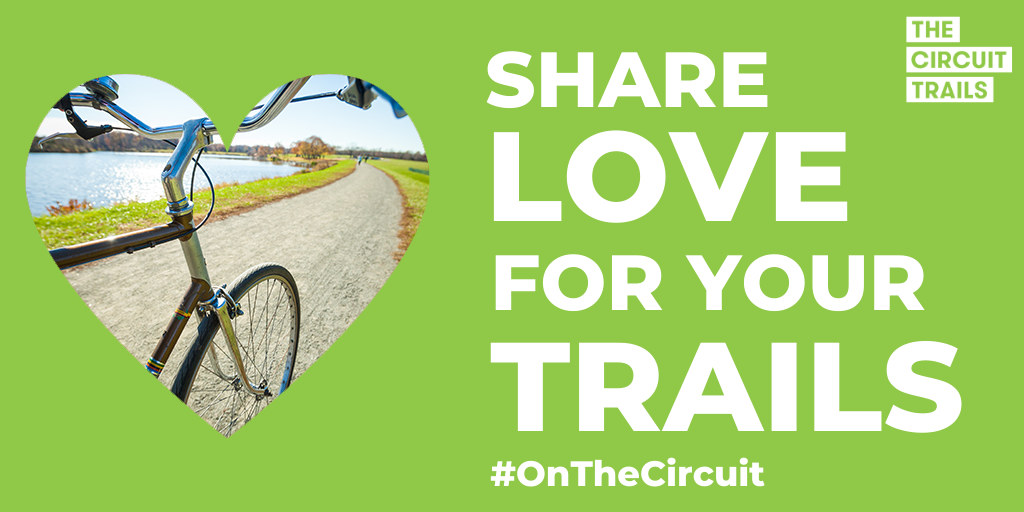 If the trails are your go-to source for relaxation, let us know! Express your gratitude for those who play a part in supporting, funding, maintaining and advancing the progress of these vital community resources #OnTheCircuit. Learn more about how you can "say thanks" here.