Exploring Fall Foliage #OnTheCircuit
Authored By: Circuit Trails Coalition | September 23, 2022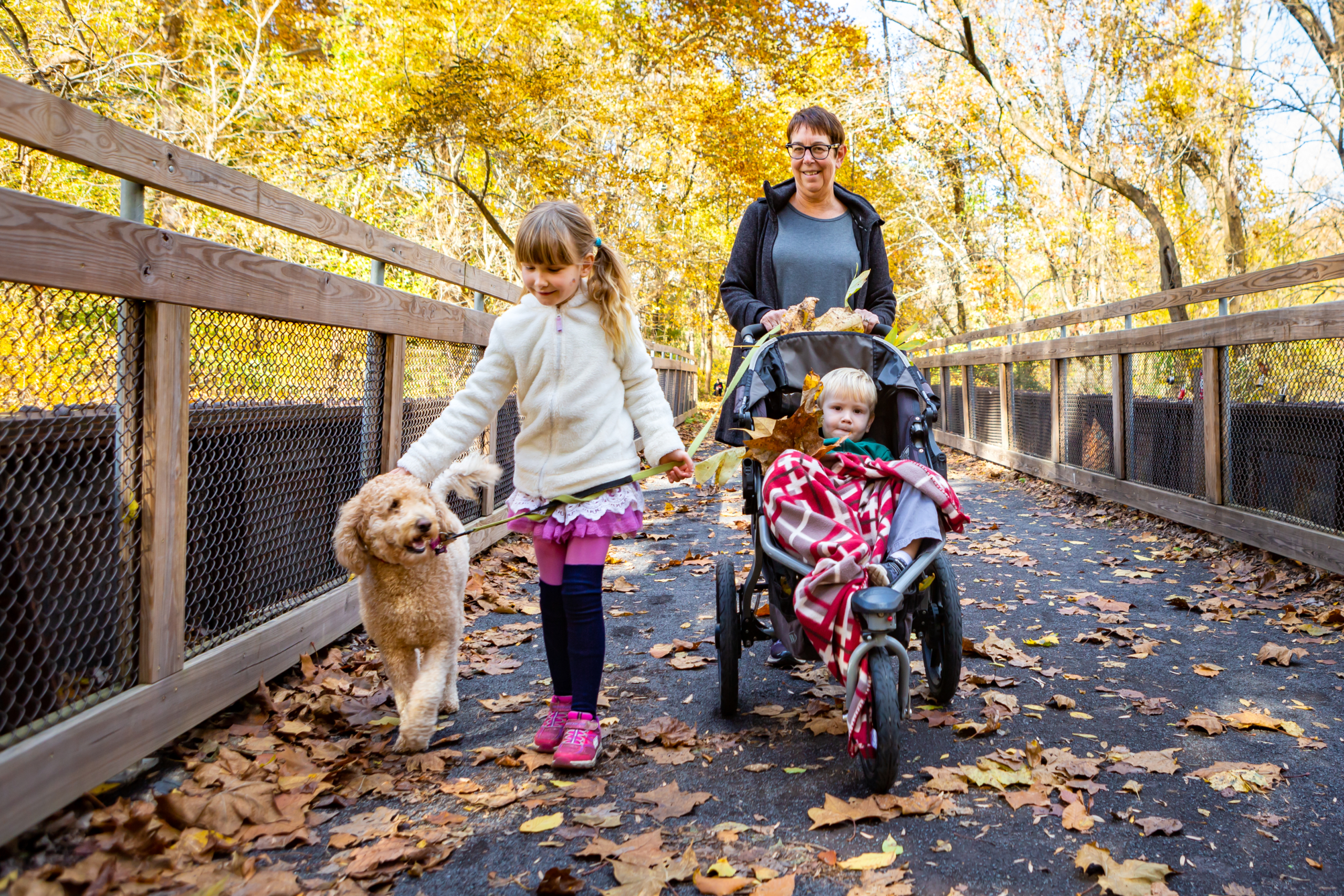 Photo of the Pennypack Trail: Thom Carroll
September 22 marked the official start of the fall season. Over time, many things  have become synonymous with fall: pumpkin spice, apple picking, football, and—one of our favorites #OnTheCircuit—foliage.
In the Greater Philadelphia and southern New Jersey area, we are fortunate to have access to an abundance of  outdoor spaces with dense foliage. While tree-covered trails provide respite from the weather throughout the year, these trails also offer a kaleidoscope of beautiful colors as the trees transform into works of autumnal art during the fall.
According to the Smoky Mountains 2022 Fall Foliage Map, leaves in the  region will peak around Oct. 17, granting locals and visitors alike the opportunity to explore the Circuit Trails network and experience the gradient change as the foliage turns from green to orange and red! With more than 370 miles of completed trails #OnTheCircuit, check out a few of our recommended Circuit Trails to soak in the season's beauty.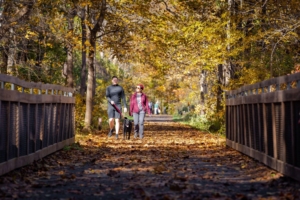 Photo of the Pennypack Trail: Thom Carroll
Passing through Philadelphia's beloved Pennypack Park and experiencing the wildlife-rich Lorimer Park is an awesome way to get #OnTheCircuit this season. This 14-mile trail also features a newly built steel bridge that rises 35 feet over a scenic stream valley—the ideal spot  to view the changes of  the season with your walking partner!
Just west of Center City Philadelphia lies Cobbs Creek Trail. The 3.7-mile greenway offers a beautiful path for walking, running or biking. One of its prime features is its dense tree canopy, which provides the perfect immersive spot to admire the leaves as they change just outside of the city.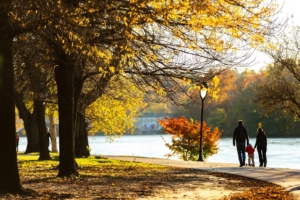 Photo of the Schuylkill River Trail: Thom Carroll
This iconic 80-mile multiuse trail is definitely a fall favorite! The bustling pathway is home to urban, suburban and rural areas stretching through five Pennsylvania counties:Berks, Chester, Montgomery, Philadelphia and Schuylkill. You can go the distance and see how the foliage differs throughout the region.
The 3.7-mile Cooper River Park Loop allows for easy exploration of this beautiful autumnal oasis. This loop trail provides a paved surface for biking, rolling and walking, and is an ideal route for families that want to get out in the crisp fall weather!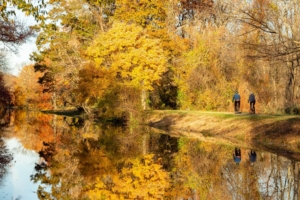 Photo of the D&R Trail: Thom Carroll
Delaware & Raritan Canal State Park Trail (D&R Trail)
The D&R Trail extends more than 72 miles through New Jersey. The route features charming scenery, including quaint wooden bridges, 19th century structures and stone arched culverts–making it a great place to appreciate the area's unique sights and the season!
While you are falling in love with fall on the trails, don't forget to snap a few pictures along the way. Share your scenic snaps with us on Facebook, Twitter, Instagram and TikTok using the hashtag #OnTheCircuit.