Four Breathtaking Trails for Engagement Photos #onthecircuit
Authored By: The Circuit Trails | March 14, 2019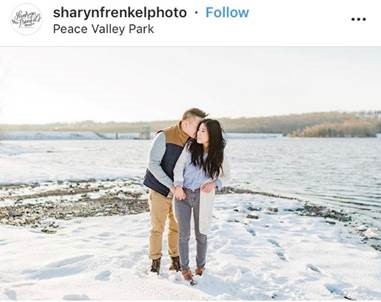 Spring is quickly approaching, which means wedding season is almost upon us! Along with tying the knot comes engagement and wedding photos. Since these are photos to be cherished forever, they can't be taken just anywhere – and you might not have thought to consider a trail as the location for your romantic photoshoot. We've selected a few of our favorite trails #onthecircuit to provide a magical setting for those once-in-a-lifetime photos. Whether you're planning on popping the question or picking out the perfect engagement photo location, these four picturesque trails will provide a beautiful backdrop for the start of this new chapter.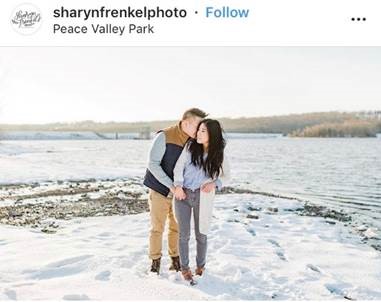 Photo courtesy of @sharynfrenkelphoto
Peace Valley Park Hike & Bike Trail
Peace Valley certainly earns its name, with serene backdrops and beautiful waterfront views. This tried-and-true Bucks County trail is a fantastic location for the couple looking to capture natural beauty along with their own. For the creative couple, the park and trail's varied locations are ideal; stay by the water's edge, hop on one of the wooden docks for an on-the-water shot, or be totally secluded under the massive trees back on the trails.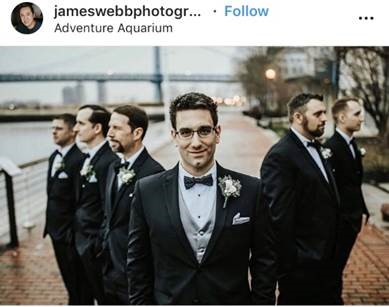 Photo courtesy of @jameswebbphotography
Ulysses Wiggins Waterfront Park Promenade
This picturesque spot in Camden County offers one of the most sweeping, breathtaking city backdrops of any trail on the Circuit. Plus, if you choose this location for your photo shoot, you get the added backdrop of the iconic Ben Franklin Bridge. The promenade brick pathway makes for a vintage look, but the Philadelphia backdrop brings a freshness to the photo, creating the perfect fusion of aged and new. Bonus: this spot looks great day or night, thanks to the sparkling city skyline. Maybe even pop into the Aquarium, directly accessible by the trail, for a shark tunnel snapshot? Why not!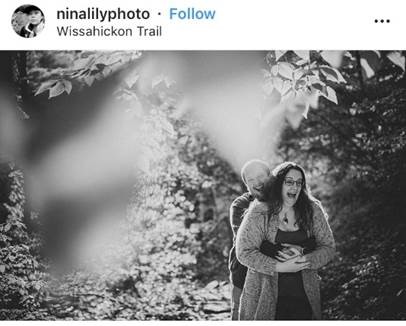 Photo courtesy of @ninalilyphoto
Up next on our list of must-have photo locations is this walking path in Montgomery County, with 2.5 glorious miles of trail to take your engagement or wedding photos. With countless charming nooks and corners tucked away, your photo session is sure to feel intimate and memorable. There's also a running river and aged set of stone stairs that wrap around the hill of the trail to give your shoot a woodsy feel. Looking to pop the question on the trails? Opt for this magical, wooded location if your significant other loves to be enchanted; you won't disappoint.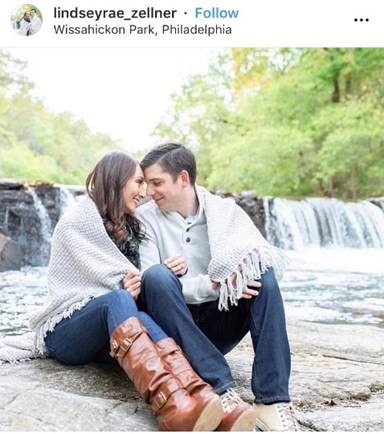 Photo courtesy of @lindseyrae_zellner
Your next adventure together begins on this Philadelphia County trail. Taking your engagement or wedding photos here might add an extra spark of excitement, being that you are on a "forbidden" drive – but fear not; this trail is easily accessible. With a little bit of everything, this wooded trail offers dense foliage, waterfalls, streams, and wildlife within a short distance of Center City, Philadelphia. For the city slickers looking to embrace their adventurous side, this location will help you step into nature without going too far from the hustle and bustle. The best of both worlds!
What better way to start your next walk through life together than with a walk along on of the Circuit Trails? We wish you a lifetime of love, luck and happiness, and of course, beautiful engagement and wedding photos. We want to share in your bliss! Be sure to share your photos with us using the hashtag #onthecircuit! Also tag and follow us on Instagram, Twitter and Facebook.