Getting Our Priorities Straight #OnTheCircuit
Authored By: Zhenya Nalywayko | Program Coordinator - Trails & Recreation at Pennsylvania Environmental Council | July 7, 2022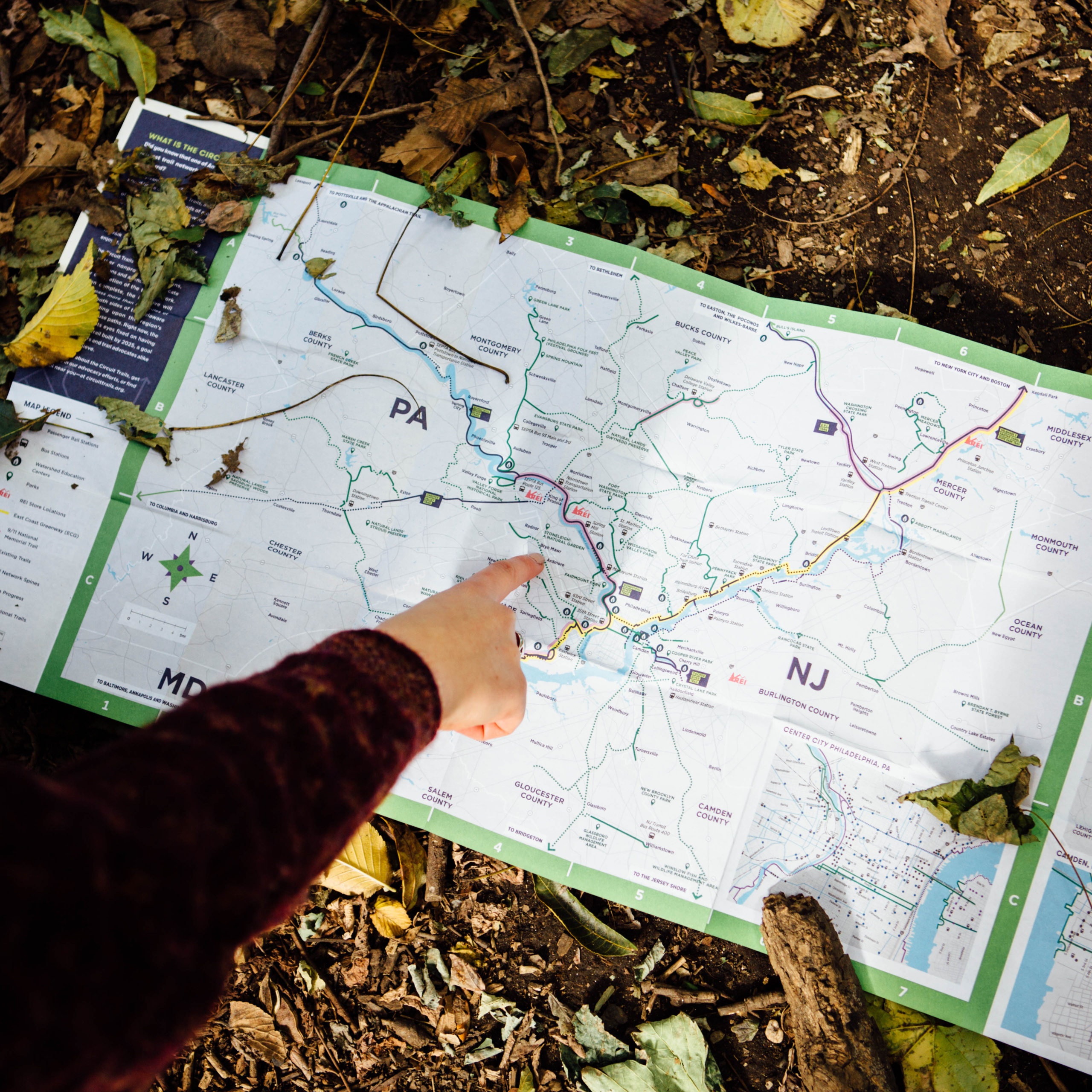 This article was originally published on the Pennsylvania Environmental Council's website, June 20, 2022. Este contenido también está disponible en español.
After nearly 10 months, countless discussions, tons of collaboration, many revisions, a couple sleepless nights, and a whole lot of teamwork, we're proud to share that the Pennsylvania Environmental Council's (PEC) Gap Analysis of the Circuit Trails Network—nicknamed the "Priority Trails Report"—is finally here!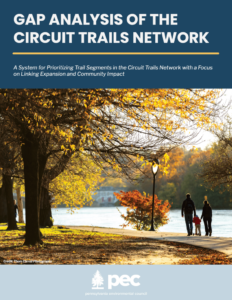 This report was created to help steer the implementation of new Circuit Trails to areas that are currently underserved and to residents who would stand to gain the most value from new trail development. As trail leaders, we understand that some trail projects, though they may require more time and energy to complete, have the potential to deliver more benefits and a truly transformative impact to the communities and people they serve, and the Priority Trails report is meant to be a guide to help focus our efforts to where trails are most valuable.
The Priority Trails report is available on both PEC's website and the Circuit Trail's Resource Library. The report covers this edition of our analysis of all 253 unbuilt segments of the Circuit Trails network (not including unbuilt segments that are currently fully funded for construction), and ranks them based on the following criteria:
– Delaware Valley Regional Planning Commission (DVRPC) Indicators of Potential Disadvantage (IPD) Score
– Number of trail miles the gap connects
– Population density
– Connection to employment centers
– Connection to a park
– Access to public transit
– Personal vehicle access
– Length of trail segment
Here are some of the highlights from the analysis:
The No. 1 ranked segment overall is the "Southern Connection" of the Liberty Bell Trail, from its start/endpoint at the Schuylkill River Trail in Norristown to Parkside Place in North Wales, Pennsylvania. This segment has it all: length/lots of miles of connecting trails; access to parks, jobs and public transportation; and the opportunity to connect dense, diverse, lower-income areas to the region and its many amenities.
Many of the top-ranked segments fall in the region's core cities and inner-ring suburbs, including Philadelphia, Camden, Trenton, Upper Darby and Chester. This is likely due to the fact that these areas often have the highest density, are the most diverse, and have lowest income populations. However, several other highly-ranked segments fall in more rural parts of the region—such as along the Chester Valley Corridor and in southern New Jersey—where they connect residents to parks and outdoor recreation, job centers, and provide options for alternative transportation.
On some level, every piece of the Circuit Trails network provides residents with connections to where they want and need to be, locally and regionally, as well as to the great outdoors. Some factors PEC didn't include in their analysis, but were considered, include improvements to traffic safety and public health; these are additional potential benefits of building out the Circuit Trails.
While we encourage you to take a look at the Priority Trails Report in its current form, we also understand that it shouldn't be and is not a static document. To that end, PEC is planning a webinar to train friends and partners on how to utilize the methodology in their own work and to further their own respective missions and funding priorities. PEC, furthermore, aims to update the Gap Analysis twice a year to reflect changing realities on the ground, such as new trail segments being built, demographic and socioeconomic shifts, and the construction and deterioration of infrastructure that impacts the Circuit Trails. In order to accomplish this goal to make it a living document and tool, PEC will transition the Gap Analysis from a report to an online interactive map, which would be hosted on their website by late summer 2022. This interactive map will allow users to toggle layers (such as IPD score, connectivity, or access to employment) on and off to identify their own priority trail segments and create their own downloadable and printable maps!
We will be sure to keep you posted on both of these upcoming opportunities. In the meantime, if you have any thoughts or questions on the Priority Trails report, don't hesitate to email Zhenya "Z" Nalywayko at ZNalywayko@pecpa.org.