How the Circuit Trails Can Help You Accomplish Your New Year's Resolutions
Authored By: The Circuit Trails | January 5, 2021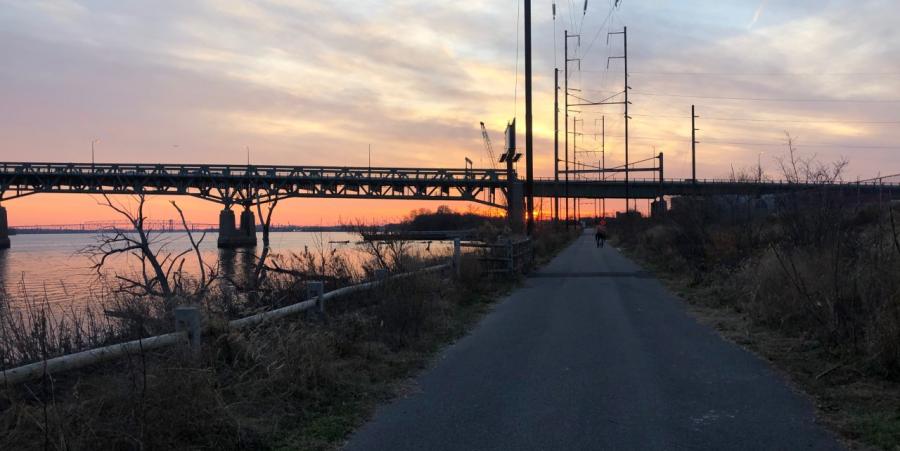 Photo by Anya Saretzky
The New Year can symbolize and catalyze a fresh start. As we reflect on the year past and look forward to the year ahead, many of us ride the momentum of new beginnings and create New Year's resolutions, such as wellness habits and wallet-saving behaviors.
Luckily, whether you're still searching for resolution ideas or ways to help you reach your 2021 goals, the Circuit Trails can help!
By offering hundreds of miles of interconnected trails to exercise on, connect with your community and be in nature, the Circuit Trails can be your resolution destination. Plus, visiting the trails is free and spending time outside continues to be one of the safest activities we can do during the pandemic.
To help get your new year off on the right foot, check out these three trail-inspired resolutions!
Cut Down on Screen Time
D&R Trail | Photo by Thom Carroll
2020 was a challenging year and technology has helped keep us connected, but stepping away from the screens can be a nice change of pace. Mix it up this year by making time to put down your device and explore the trails #OnTheCircuit. The trails are bursting with beautiful scenery that will take your eyes off the screen and into the skies. And do you know what the best part is? There are about 350 miles of completed trails #OnTheCircuit, which means you can explore a different mile almost every day for the entire year if you wanted to! Just remember to practice good trail etiquette and #RecreateResponsibly while using the trail by keeping a safe distance from others and coming prepared with a face cover.
Exercise More
Cynwyd Heritage Trail | Photo by Thom Carroll
There's something about the New Year that makes everyone want to get in shape. This one should be pretty obvious, but just in case you forgot, the trails #OnTheCircuit are a great FREE place to exercise! You can walk, run or ride the trails to help you reach your goals. Even better, trails on the Circuit can also connect you to some great open spaces, including parks, where you can get in a quick session of strength training or interval workouts.
Make a Difference in Your Community
More than ever, civic duty is rising to the top of people's minds. There are many ways you can include more civic engagement into your weekly routines, including at-home actions! For example, start advocating for causes that are important to you, such as building out the Circuit Trails network! Right now, you can make a big difference for the Greater Philadelphia-South Jersey community by helping us reach our goal of completing 500 miles of trails by 2025. Join a Circuit Trails Action Team in your county to learn more about how you can help advance the progress of trails in your neighborhood.
Make 2021 the year you take full advantage of one of America's largest trail networks! Find the perfect trails to keep you on the path to accomplishing your New Year's resolutions here.
And be sure to let us know how your resolutions are going on social media using #OnTheCircuit!