National Stress Awareness Day: 4 Ways to Use the Trails for Stress Relief
Authored By: The Circuit Trails | November 6, 2019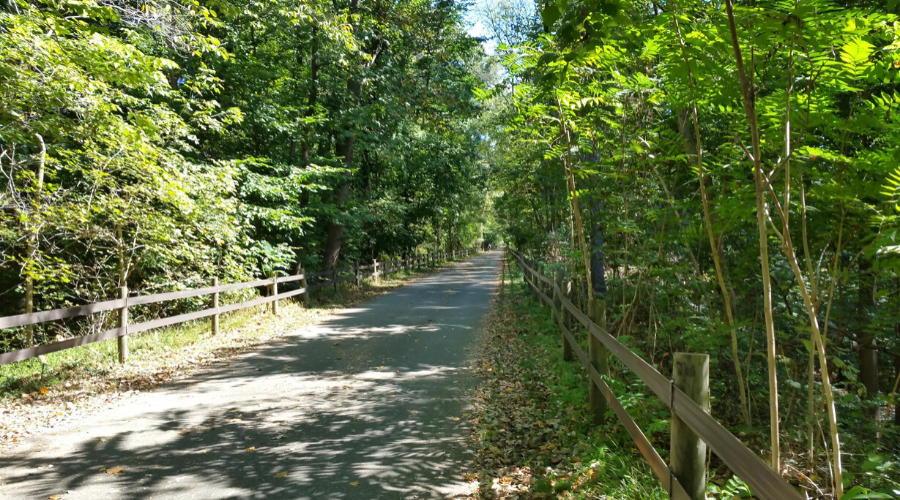 Are you stressed right now? Well, about 1 in every 2 Americans are, according to a 2019 Gallup study.
Stress is becoming a nearly unavoidable part of life. Whether its work, school, relationships, friendships or even the holidays that are stressing you out, it is important equip yourself with the tools find relief in these stressful times. We have a suggestion – spend more time on the trails! We know it's not revolutionary, but spending time outdoors has a bunch of mental health benefits.
In honor of National Stress Awareness Day (November 6, 2019), we want to help you destress #onthecircuit! We've rounded up a few activities you can do daily #onthecircuit to help clear your mind, reduce anxiety and boost your mood. Take a look: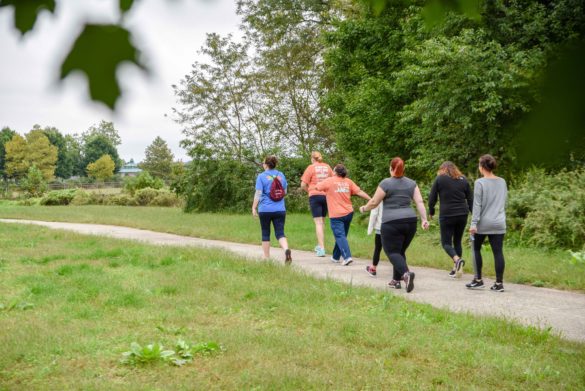 Photo courtesy of Riverfront North Partnership
Walking
It's kind of obvious, we know, but recent studies have found that literally just walking can improve your mental health. Walking gives you time to think, as well as time to get away from stressors. Getting out of the stressful environment, breathing the air, and feeling your body move is natural stress-relief, and there's no doubt that the trails are a beautiful backdrop. Not up for a strolling solo? Consider joining a walking group like the one on the Lawrence Hopewell Trail or you can take your pup out on your walk with you too. Open up your possibilities by exploring a new trail, find one here.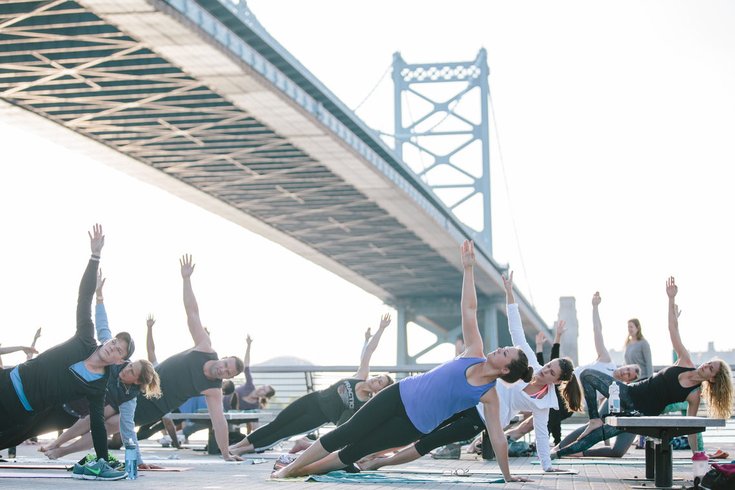 Photo courtesy of the Delaware River Waterfront Corporation
Yoga
Yoga has become increasingly popular in recent years due to its versatility. It is an exercise that you can do by yourself or drag some friends or family members with you. This exercise combines mental and physical disciple and has shown to reduce stress and anxiety. This activity is great for people of any athletic ability because there are so many different styles for everyone from beginners to yogis. Make sure to take your yoga mat or beach towel to a trail near you and relieve some stress from your life. Need some group motivation to get you going? Check out Free Yoga on Race Street Pier along the Delaware River Trail #onthecircuit. Your zen could be just around the trail's bend!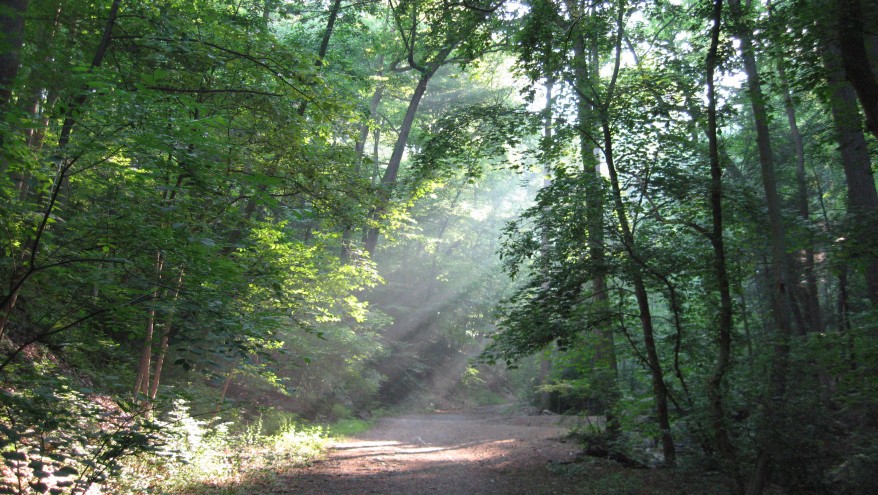 Photo courtesy of the Friends of the Wissahickon
Hiking
Hiking is an outdoor activity that anyone can do; all you need is a pair of shoes and you're good to go. Although most of the trails #onthecircuit are paved and flat for daily recreational use, a few of the trails offer links to great hiking trails. It might surprise you that one of the best areas to hike is right in Philadelphia at the Wissahickon Valley Park. Connect with the hiking trails by traveling on the Wissahickon Trail or Forbidden Drive Trail. You don't have to hike Mount Everest to feel better, just start with a quick trip you'll be elated with how much relief you can feel!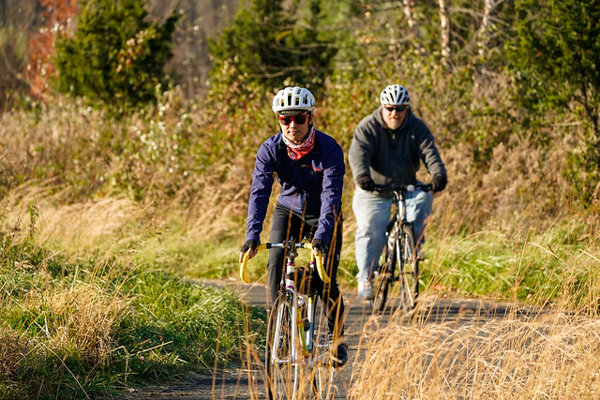 Photo courtesy of the Lawrence Hopewell Trail
Biking
Sometimes what you really need is just some fresh air, and what better way to do that than feeling the wind on your face while you ride #onthecircuit. Sure you could also take a spin class, but there is evidence that spending time in nature can itself reduce stress and decrease symptoms of anxiety. So get on your bikes and ride! Feeling adventurous? Start with small rides on the trails then work your way up to consistently riding many miles…then register to ride from NYC to PHL in May!
Take the time to disconnect from your everyday life, even if it's only for 30 minutes. Chances are you will be refreshed and ready to seize the day.