Recap: Bike for the Bridge on the D&L Trail
Authored By: The Circuit Trails | May 24, 2017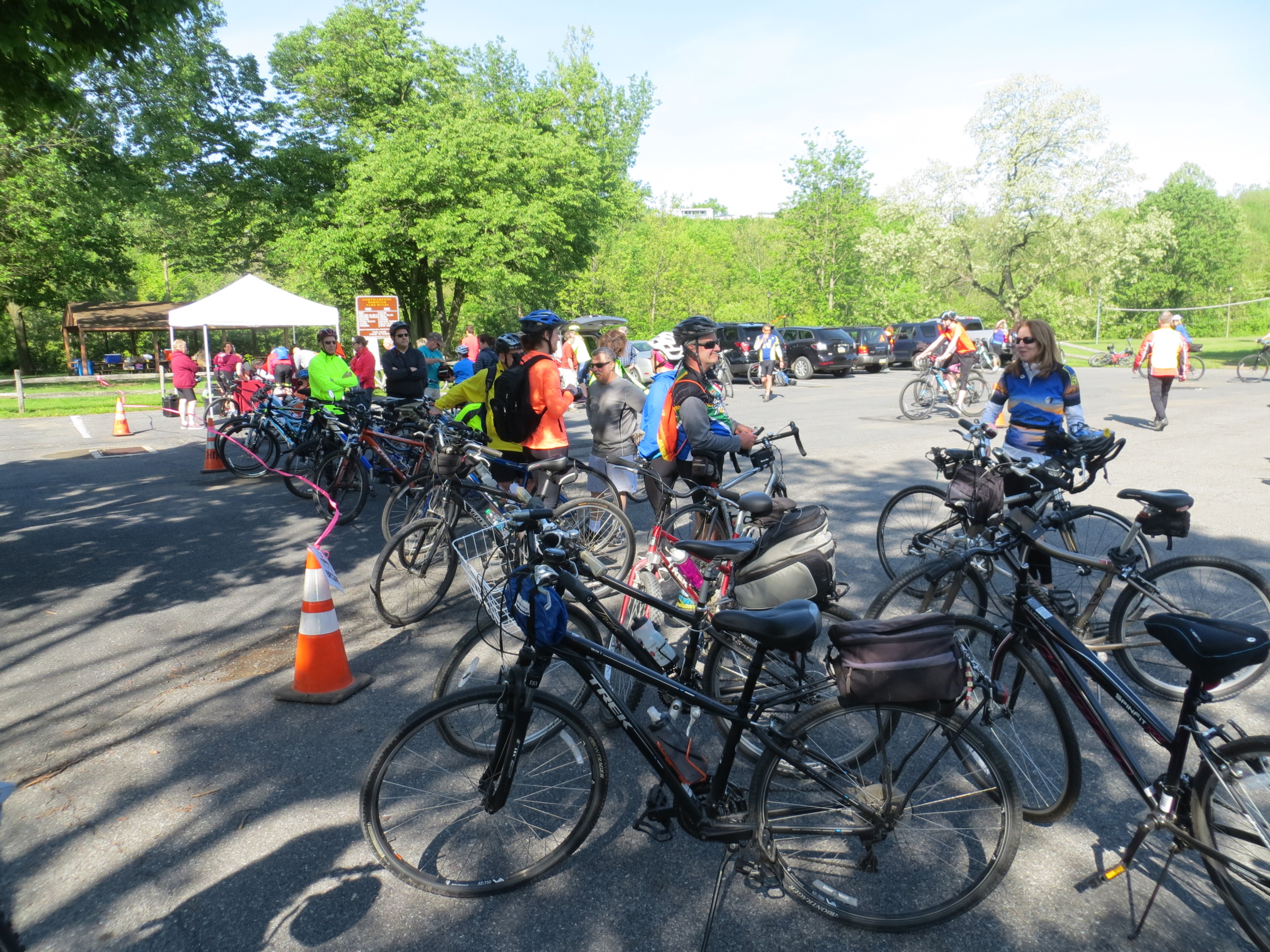 Every weekend across the region, neighbors gather together to enjoy the Circuit by participating in rides and other trail events. Last weekend was no exception. On May 21, 150 riders biked for a cause at the Delaware & Lehigh National Heritage Corridor's fourth annual "Bike for the Bridge" fundraiser in the Lehigh Valley. The ride helped raise money for projects that eliminate trail obstructions on the D&L Trail.
We spoke with riders who took to the trail on Sunday who said they were impressed with how open and well-maintained the multi-use trail is, and noted that the crushed stone surface made for a smooth ride. Bikes of every type – from mountain and road to hybrid and recumbent – made an appearance during the fundraiser. The trail's roomy width gave all 150 riders the room to ride together with ease, and the surrounding scenery immersed participants in a route that provided beauty (and some shade.) Some riders opted for a 21-mile route, while others extended their journey for the longer, 29-mile tour. Check out the pictures below of the riders enjoying their adventure-filled afternoon!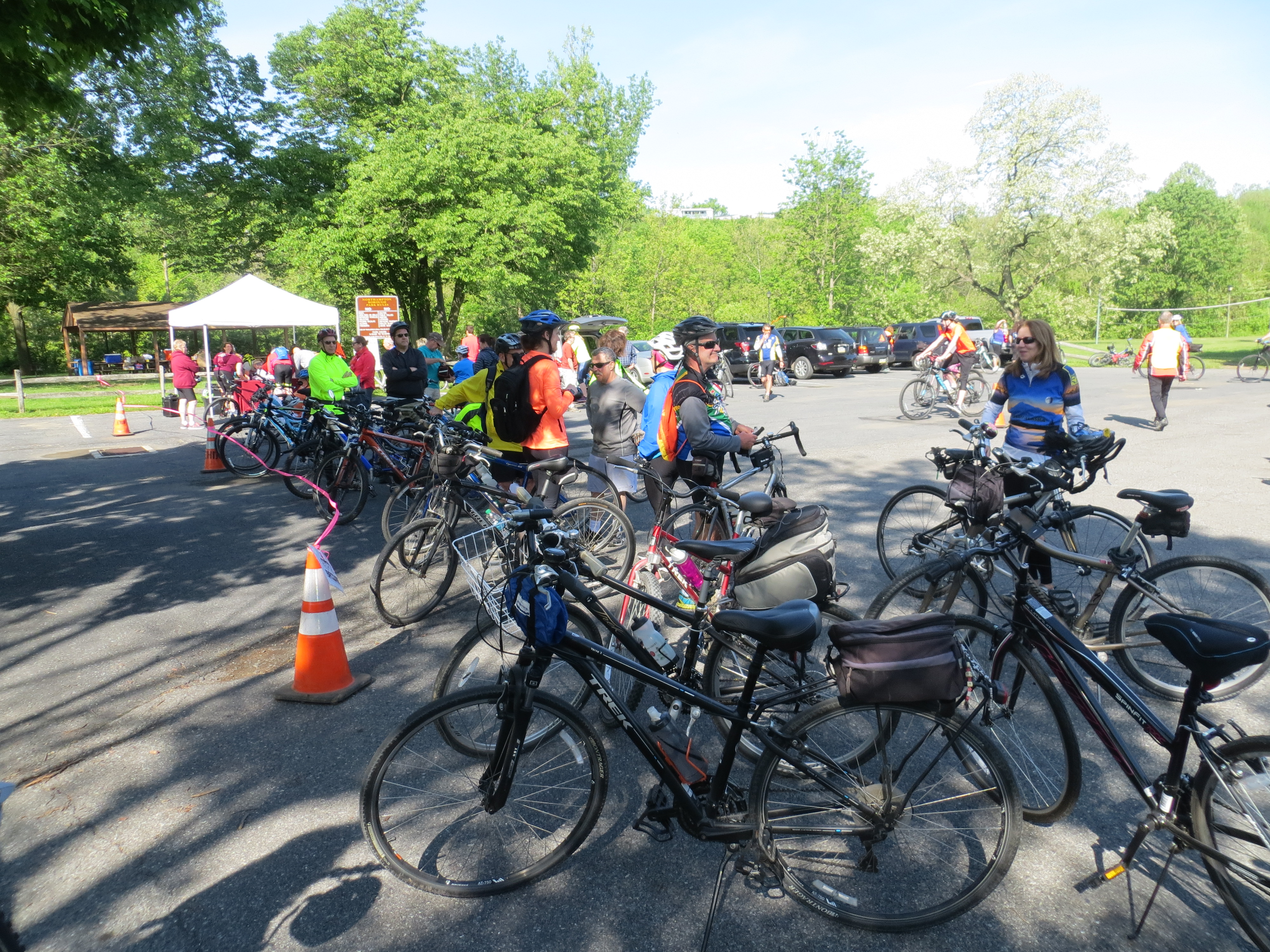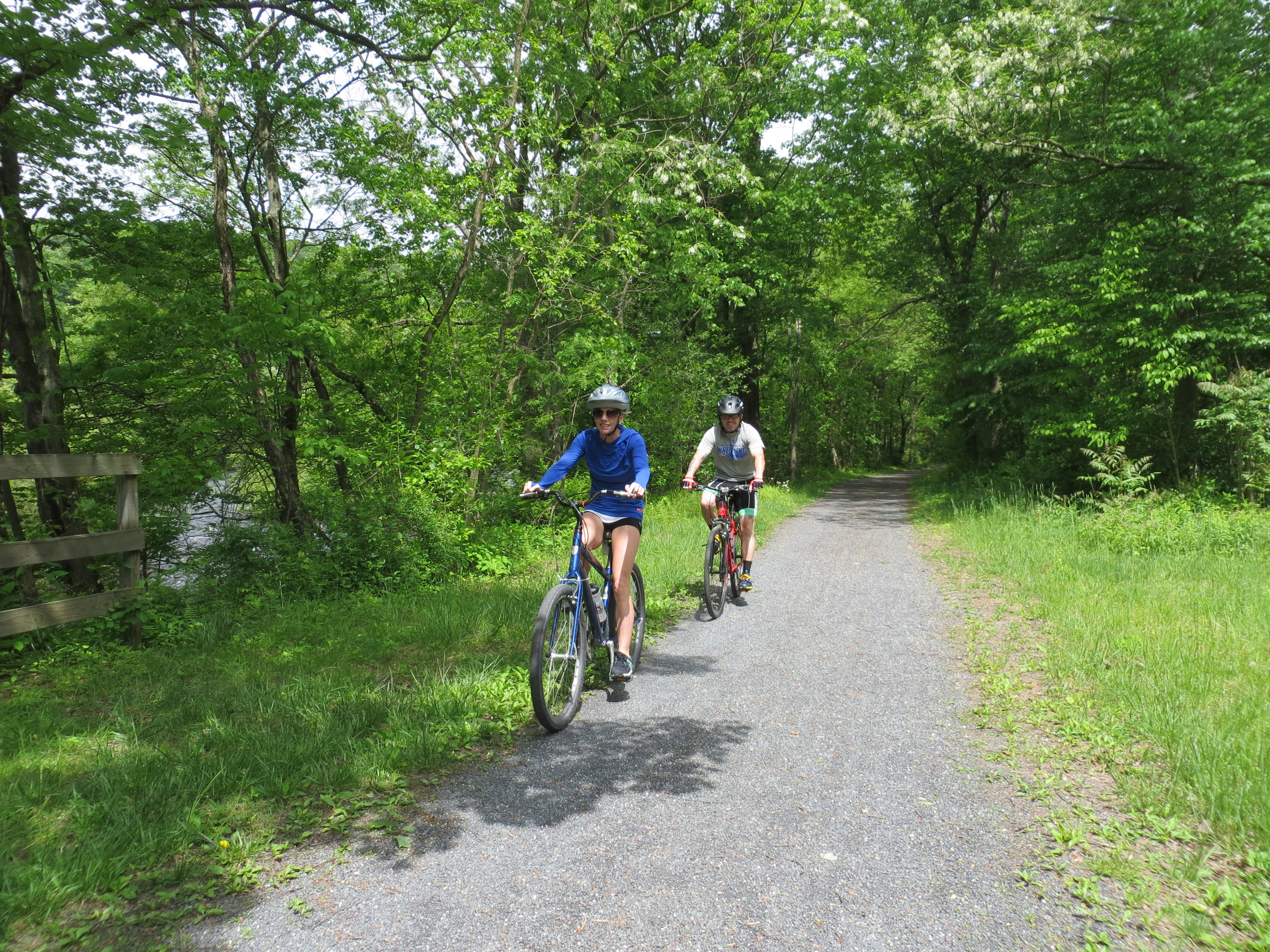 Photos curtesy of Rich Grafius
If you didn't make it to the event but are itching to take a ride on this scenic route, check out the southern section of the D&L Trail – the Delaware Canal Towpath – a 59-mile stretch on the Circuit. Depending on how far you trek, you can add some seriously significant mileage to your Circuit Trails 500-mile Challenge tracker! Don't forget—register for the challenge by June 10 and you will have a chance to win a brand new Fuji bike!
So, what are you waiting for? Dust off your helmet, pump up those tires and find some new trails for a long, scenic ride on the Circuit. Make sure to share pictures with us on social media by including #onthecircuit on your Twitter, Facebook or Instagram posts!