TREASURE TASK ALERT: Arts and Culture #onthecircuit
Authored By: The Circuit Trails | August 7, 2019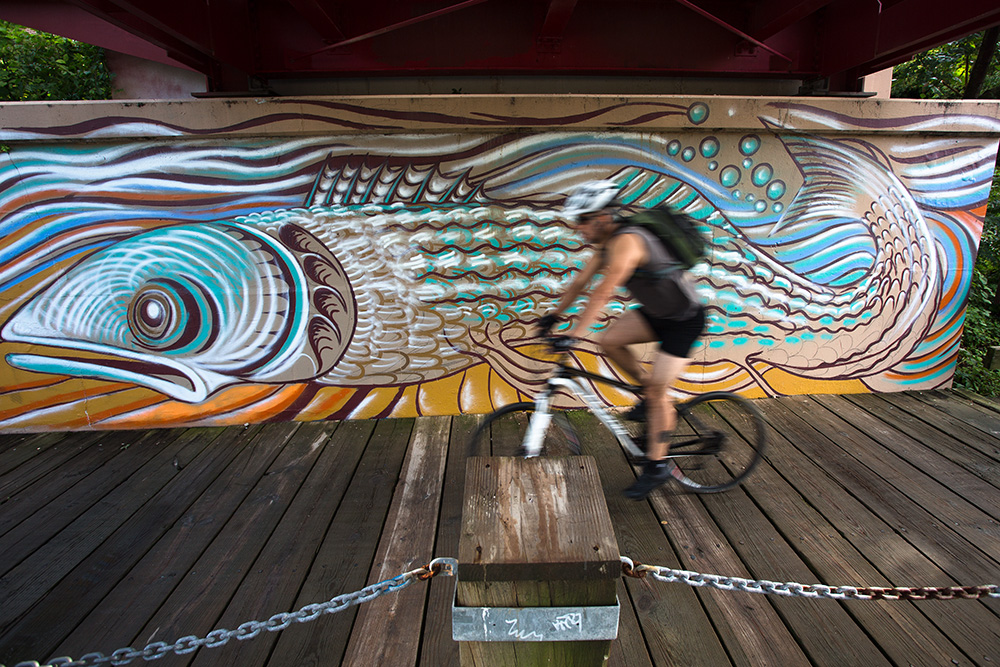 It's time to get artsy #onthecircuit! Our Circuit Trails Scavenger Hunt has been going strong since June, but what you may not know is that each month there is a special Treasure Task to complete for a chance to win additional prizes. Yes, you read that right – you can earn more prizes while you travel the trails and check items off your Scavenger Hunt Checklist!
During the entire month of August, we challenge you to brush up on all the arts and culture #onthecircuit! From museums to murals and the myriad of the trailside eventsuse the Circuit Trails to go, do and discover these destinations and complete your Scavenger Hunt Checklist! Share your photos from your trips using #CircuitExplorer for a chance to win additional prizes courtesy of the Circuit Trails Coalition Members.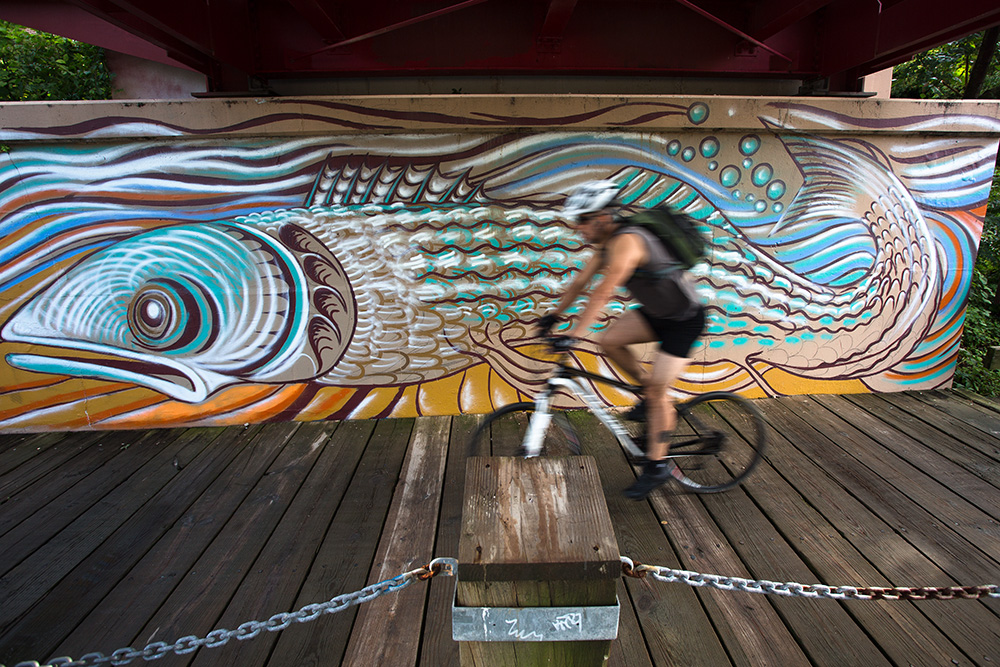 A portion of the Water Under the Bridge by Beth Clevenstine and Paul Santoleri. Photo by Steve Weinik.
We've created a short list of some of the trails to help you get started on your journey to add a splash of color into your exploration #onthecircuit.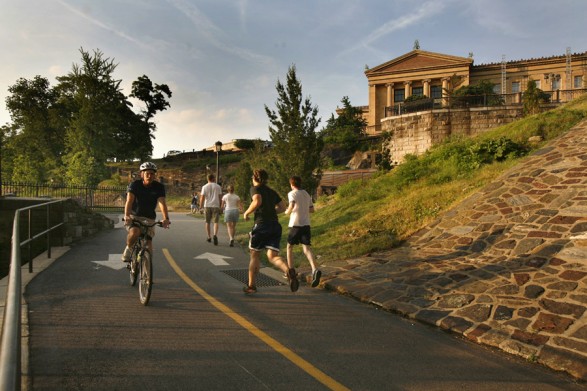 The Schuylkill River Trail is a hotspot for arts and culture! With more than 60 miles of completed trail, there are plenty of places to explore. Along the trail, you'll find a bunch of exciting murals and statues. Take a stroll or ride on the segment in Pottstown to uncover the brand-new mural painted on the trail at Riverfront Park thanks to our friend Schuylkill River Greenways partnership with Art Fusion 19464. Or if you travel on the Kelly Drive segment of the trail, you may bump into some historic statues along the way. Want to experience more than just murals and statues? You're in luck, because the Schuylkill River Trail also leads directly to one of the best and biggest sources of art and culture in our region, the Philadelphia Museum of Art. To visit the museum, take the trail #onthecircuit to Fairmount Park, and when your done take in the trail's beautiful views by having a picnic along the trail! It'll top off a great day and help you check off another item on your Scavenger Hunt Checklist.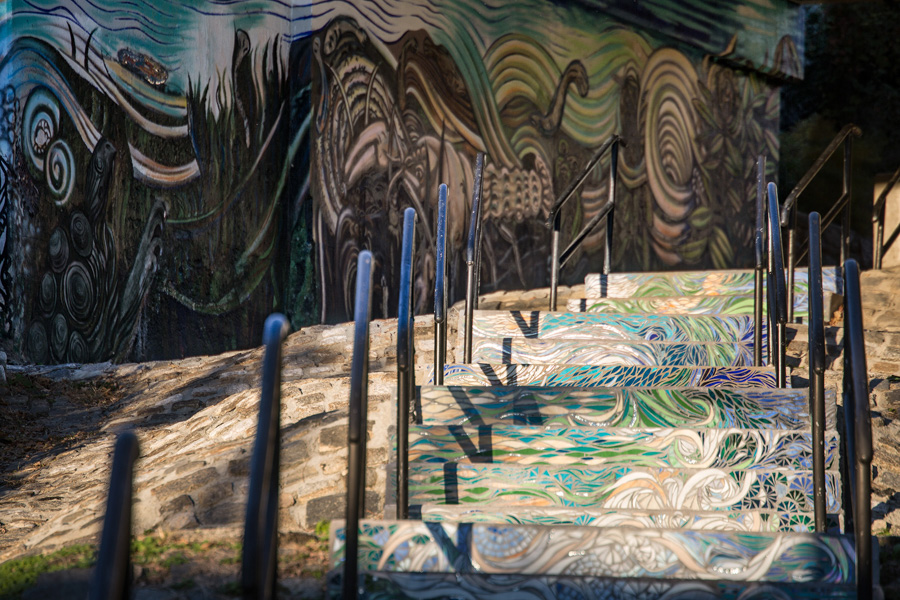 A portion of the Water Under the Bridge by Beth Clevenstine and Paul Santoleri. Photo by Steve Weinik.
Manayunk Towpath
Although the Manayunk Towpath is technically part of the Schuylkill River Trail, there is so many pieces of art along its segment so we thought it deserved its own recognition. If you love murals, this trail is the perfect place for you to explore. Along it's approximately 2 miles of mixed boardwalk and compacted gravel trail, you'll encounter vivid works of painting, sculpture and mosaic created by a partnership between Mural Arts and artists Paul Santoleri and Beth Clevenstine. Running from Green Lane to just north of Fountain Street, there are three distinct projects for you to discover: Waters of Change, Concrete Tree/Coinciding Currents, and Water Under the Bridge. Don't forget to pack your camera, not only to grab pics for your Circuit Trails Scavenger Hunt entry, but because these murals are definitely Instagram-worthy! By way of culture, Manayunk's perks also include some stellar breweries – many close to the trail! Stop by Manayunk Brewing Company, Bald Birds Brewing Company, or the Wissahickon Brewing Company (just remember not to drink and ride!)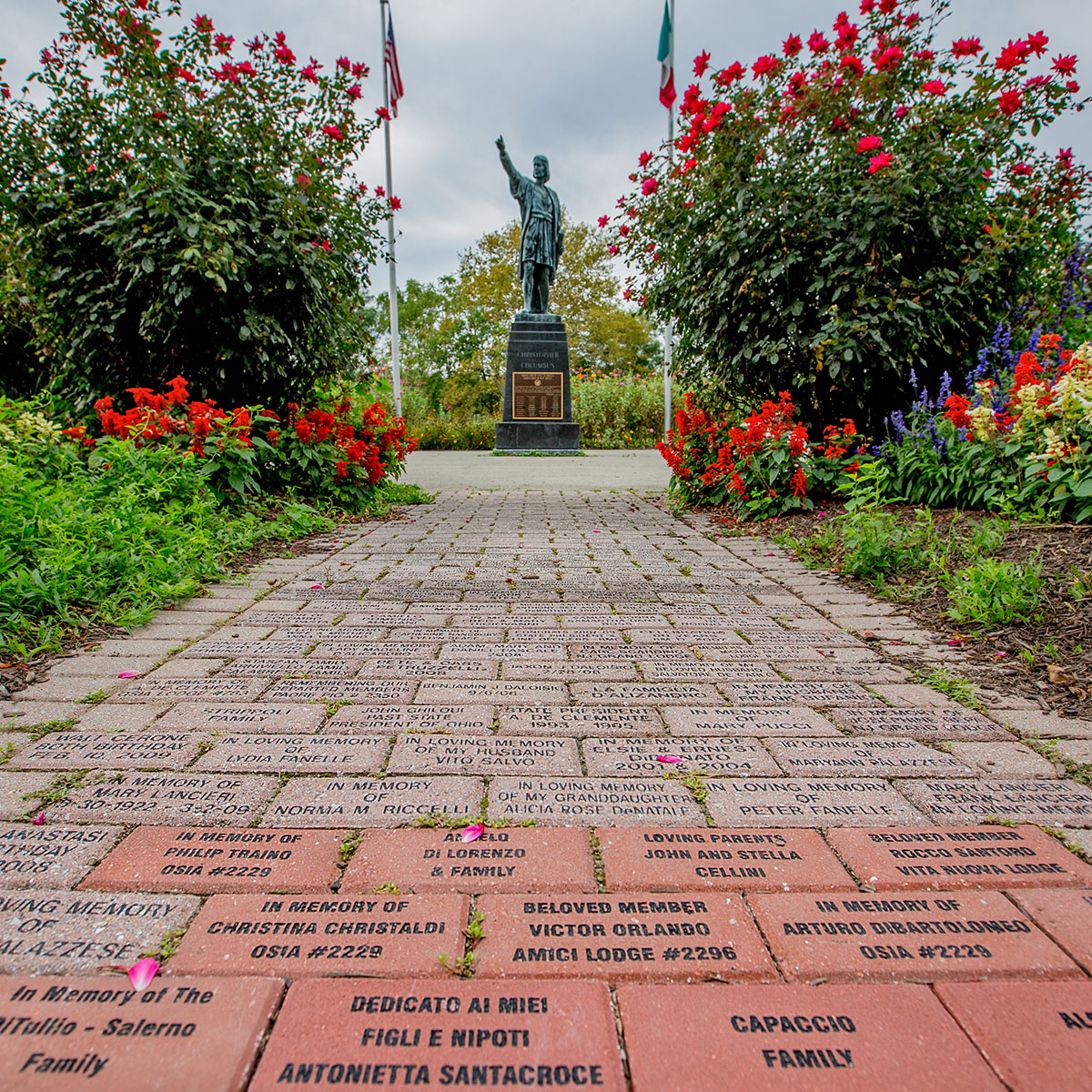 Photo courtesy of Camden County
Located within the 346-acre Cooper River Park, the 3.7-mile Cooper River Park Loop allows for easy exploration. The park itself is filled with plenty of natural beauty, but it is also home to a magnificent sculpture garden. This trail merges art and history with the inclusion of many memorial sites. Plan a trip on the trail to take in the sights, and then stop and sit awhile for a moment of reflection. If you haven't already visited a trail in New Jersey, this is a great opportunity for you to cross off two items from your Scavenger Hunt Checklist with one visit!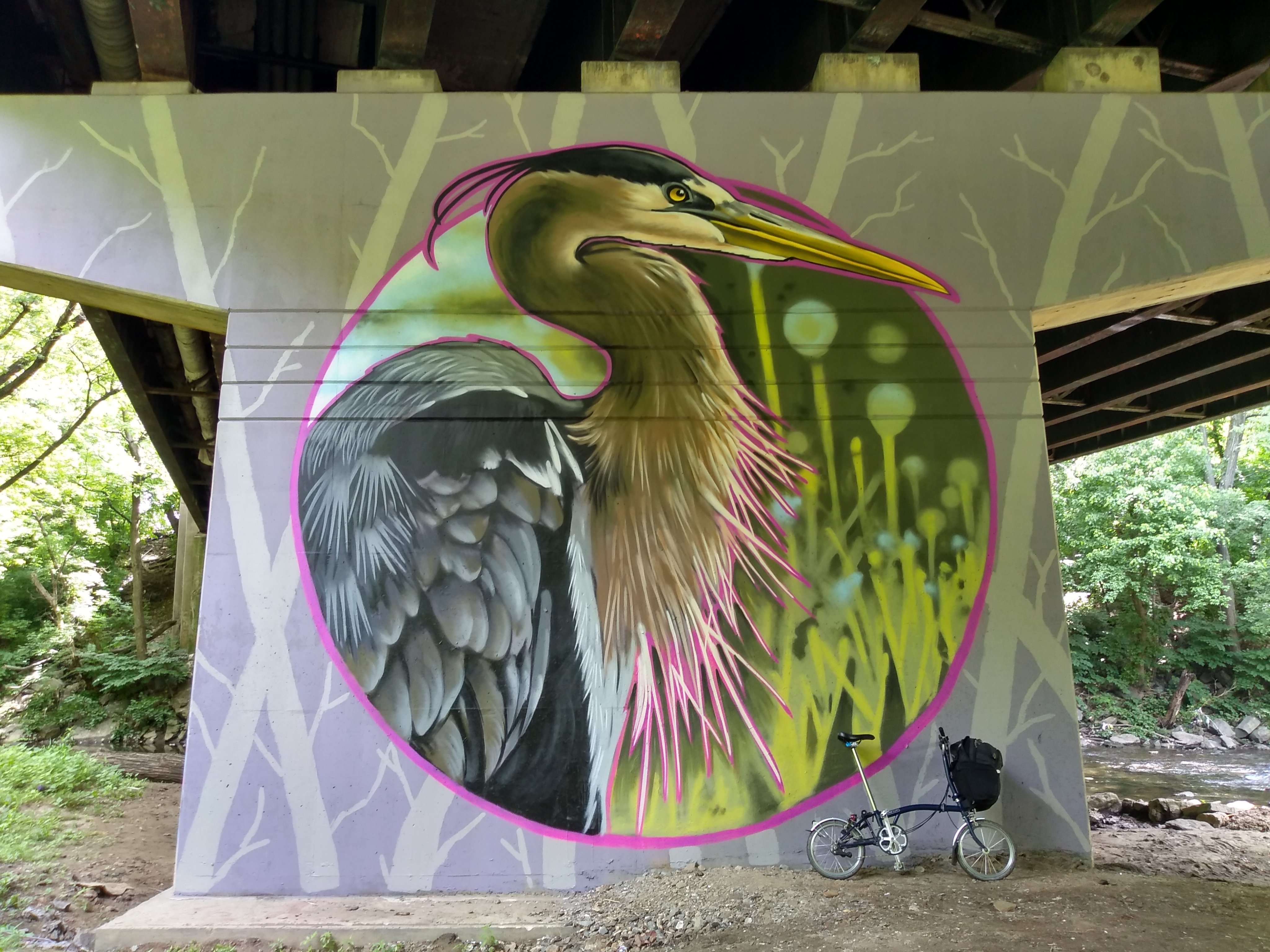 Photo courtesy of Daniel Paschall
One of the most recent art installations #onthecircuit are the Tacony Birds murals in Tacony Creek Park. These vibrant paintings are a great addition to the Tacony Creek Trail and surely has trail enthusiasts flocking to see them. Our friends at TTF Watershed partnered with Vurt Creative to craft these stunning sights. Follow the 3.2 mile paved route along its namesake creek to adventure through an urban oasis of Philadelphia to help you tackle this month's Treasure Task!
Art and adventure are out there #onthecircuit, now it's your turn to go find it! We've got special Treasure Task prizes to give out to those who complete the task. Are you up for the challenge? Grab your Scavenger Hunt Checklist and get out #onthecircuit today!